5 Year-End Giving Statistics & What They Mean for Your Nonprofit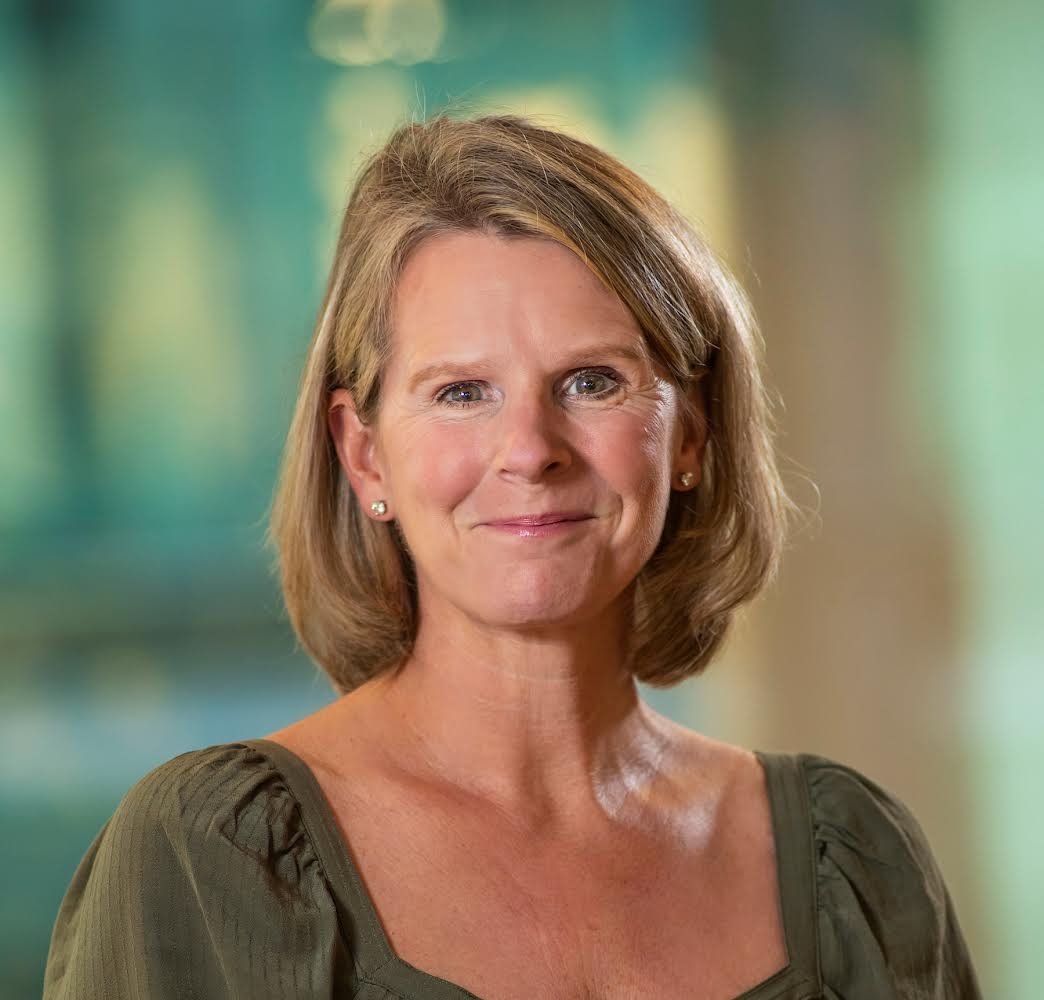 by Julie Kennon
Can data give you a direction for your year-end giving efforts? We think so! Here are five interesting statistics that will give your nonprofit valuable insights.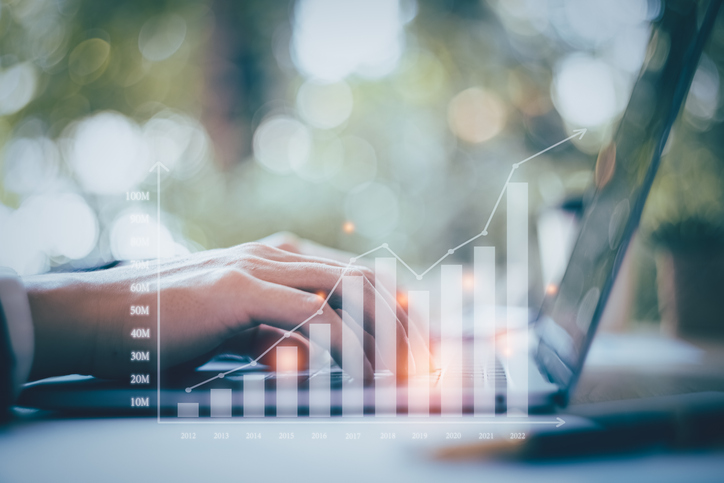 Does thinking about a year-end giving push stress you out? With more than half of all nonprofits starting to plan their year-end ask in the fall, it's hard to avoid the pressure as September looms.
But fear not! We spend our days advising nonprofits, and it's the season for us to field questions about year-end campaigns. To help, we've compiled a list of five compelling year-end giving statistics that will assist as you hone in on a plan and empower you to get started.
1. A quarter of nonprofits raise nearly half their annual funds during their year-end ask.
If you're part of that quarter, you know how important these next few months are.
If you're not, you know you're staring down a great opportunity to ramp up your fundraising significantly.
What works in your favor is that people are accustomed to outreach at the end of the year, giving your nonprofit the ability to run a multi-pronged campaign to maximize its coverage. 70% of people donate through multiple channels and respond to multiple efforts, so you can easily combine email, peer-to-peer, social media, and even events.
A solid multi-channel campaign will involve different methods of outreach. We recommend our clients remember these tips:
Emails must have personalized content that communicates your impact.
Social media can contain messages targeted to the audiences that prefer each of the different platforms.
Your website needs a page dedicated to your multi-channel campaign and should make it easy to donate.
Pay-per-click ads can be effective if they fit your budget. Google ads and social media ads are two of the most common places nonprofits advertise.
Direct mail pieces are read more often if there's no envelope to open, so consider postcards. And, as always, make it easy to give. You can add a QR code to your direct mail that takes viewers to the donation page on your website.
Text-to-give outreach can blanket donors quickly. They get a text with a link to your online fundraising page. Messages communicating urgency do particularly well with this method of fundraising.
If you've had success with other events or outreach campaigns, stick them in your year-end planning. With a nod to the stat we shared, this is an all-hands-on-deck time of year and an opportunity to put your fundraising in overdrive.
2. In 2021, GivingTuesday donors contributed $2.7 billion.
This is important, but maybe not for the reason you think: most of those were one-time donors. So this statistic matters because you want to start thinking about how you can get those GivingTuesday folks to continue supporting your nonprofit. You want to focus on converting those one-time donors to sustainers.
How? First of all, segment your donors, so you understand a little about them. This can easily be done in a CRM with advanced reporting. You'll quickly see who your one-time donors are, and you'll be able to tell if there's commonality (age, demographics, education, etc.).
Then thank them. We stress the importance of donor appreciation over and over, but particularly for first-time donors, send a handwritten note or pick up the phone. Tell them how their donation will impact your mission.
Communicate to your donors how much you raised on GivingTuesday and how much good that will do. Tell the story of your nonprofit and those benefitting from the donations. Express how the need is ongoing, and the GivingTuesday bump is essential but only part of the picture.
Nurture the donors according to what you know about them. Do they work for a company that matches gifts to nonprofits? If so, outreach that tells them how to submit matching-gift forms to their employer would be appropriate.
Create a campaign centered around an event or day in the year's first half. Then, reach out to them with personalized touches and asks to keep your nonprofit top of mind.
3. Americans donated 4% more to charities in 2021 than in 2020.
This statistic from the National Philanthropic Trust is fascinating! 2020 was a record year for nonprofits, as some of our clients have discussed. It would have been logical to assume that giving would return to pre-pandemic levels in 2021, if not fall or, at best, remain steady. Instead, we saw a 4% increase as our neighbors donated almost $485 billion to charitable organizations like yours.
The takeaway for nonprofits heading into the year-end giving season? Even given the current uncertainty in the economic markets, your donors are out there, and they're willing to support your mission. So ask them for that support in a way that you know will resonate with them.
This is often impact-driven. If you can show that the rainforest has gotten healthier, or you've saved 100 puppies from a mill, or you've filled the bellies of 500 hungry children, it's hard for donors to ignore.
Another strategy is to try to nudge those donations up a bit. You can do this by prefilling your donation form with suggested amounts or issuing a personal plea for donors to give just $1 more than they planned.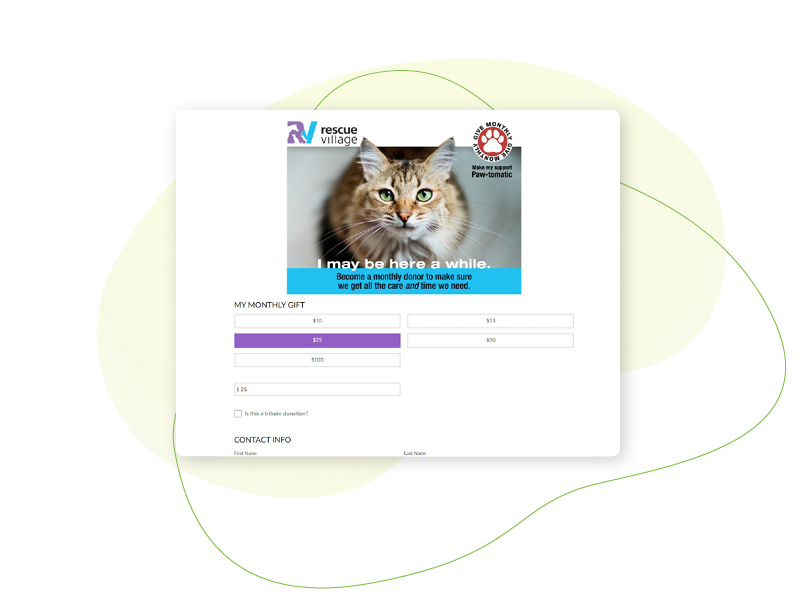 Ultimately, one of the most profitable goals is a strong sustainer program with a robust number of donors. Consider that as you reach out to and nurture your supporters, with an eye on getting them to repeat donations regularly.
4. Nonprofit websites receive an average of $1.13 from each visitor.
If you have hundreds of thousands of visitors to your website, a dollar a visitor means you're sitting pretty.
But most of us don't, and many of us never really take the time to focus on our websites. Much like the cobbler's children not having shoes (a saying that dates me, big time), many tech companies - tech companies! - have abysmal websites.
This is a wake-up call for a nonprofit to pay attention to your website's user experience (UX). Either call in a design firm focused on UX or grab someone unfamiliar with your site to mosey through it while you observe. You're almost guaranteed to lose donors if they can't navigate your donation page instantly.
Then take a walk through the site yourself. Are the images current and compelling, or can they be switched out? Do you have calls to donate on every page?
We love this page from one of our clients because it's hard to ignore the request. You'll see a secondary call to action behind the primary one…those "donate now" buttons should be plentiful.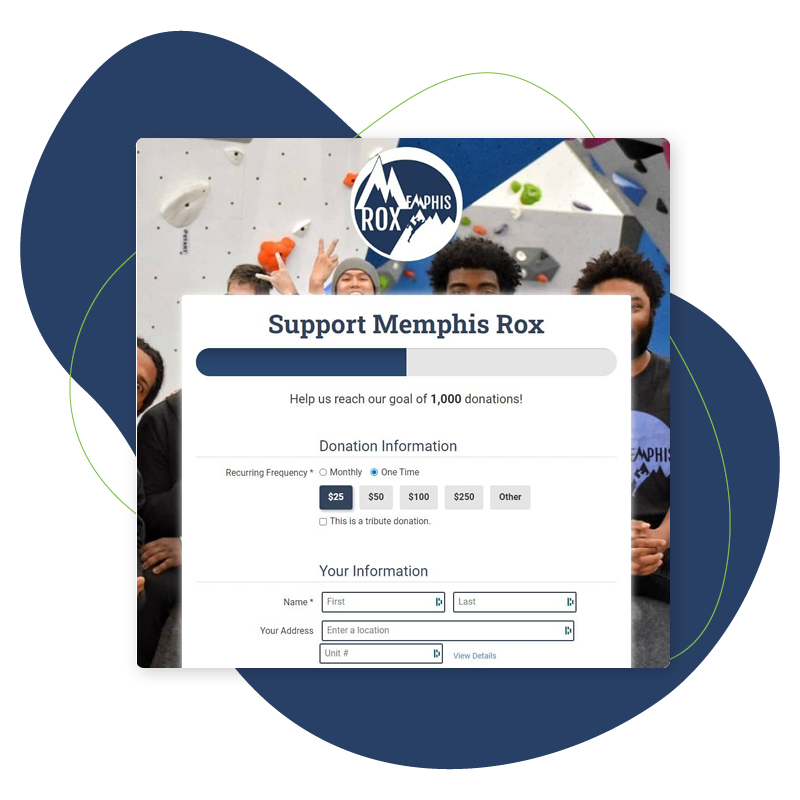 Classy offers five must-have elements for a nonprofit website:
A short and sweet, streamlined donation page
Links to your social media accounts with encouragement to share content on platforms
Staff pages that explore who works for your organization and what draws them to your mission
A fully responsive website in which every page renders correctly on any device
Full financial transparency to inspire trust
And we would add a sixth element: cut the copy and use images where you can, particularly those that illustrate the impact of a donation. Add high-quality graphics and well-written content, and you're off to an excellent start.
5. 77% of Americans believe they can make a difference by supporting a cause.
This overwhelmingly positive number indicates a directive for nonprofits: tell your story. If your donors and potential donors believe they can make a difference with their support, show them the difference you—and they—can make.
Have you ever been driving and heard childhood cancer patients' stories during the annual radiothon from St. Jude's Children's Research Hospital? The event raises millions, and I'd be willing to bet those numbers are powered by middle-aged moms pulled over on the side of the road, sobbing at the pain the profiled families feel. (Nope, not talking about myself. Sniff sniff.)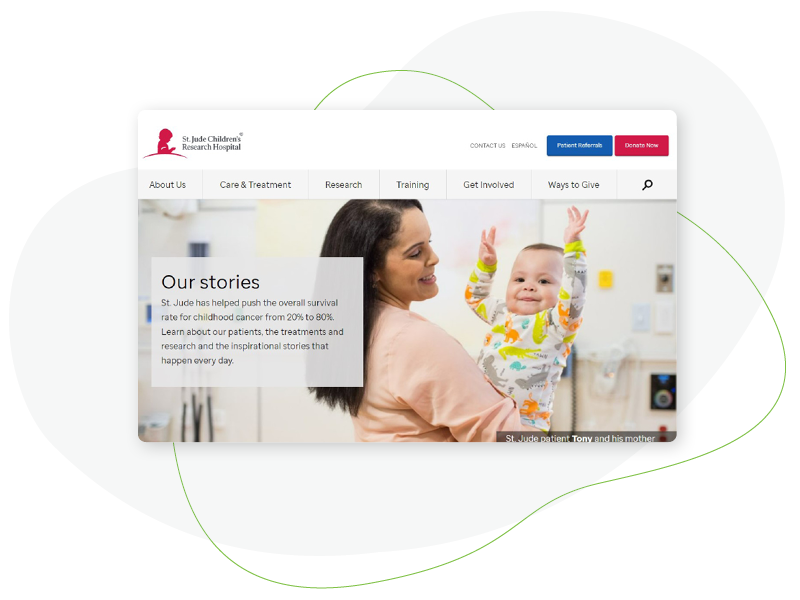 Regardless of what your story is, it is the single greatest fundraising tool you have. Website, social media, peer-to-peer campaigns, auctions and events…wrap your story around them and charge into year-end giving, confident you will find success.
A Data-Driven Year-End Giving Push
While the statistics are interesting, the interpretation for your nonprofit is even more interesting because it's actionable. The data has shown us:
It's best to plan a multichannel year-end appeal
Nonprofits should focus on making one-time donors repeat givers or sustainers
We have every reason to believe donors will give generously this year
You can't waste another minute before optimizing your website and donation page
Tell your story to maximize fundraising
With these tips, you can strategically map out your year-end appeal with targeted messages directed at your segmented audience. When all else fails, the data and the numbers stand firm and show you a clear path to success.
If you don't have an all-in-one fundraising CRM, it's worth looking into these nine top providers. If you have a CRM and fear it might be time for a breakup, give us a buzz and request a demo of our software.
Topics:
Published on August 19, 2022