7 Steps to Building a Strong Fundraising Strategy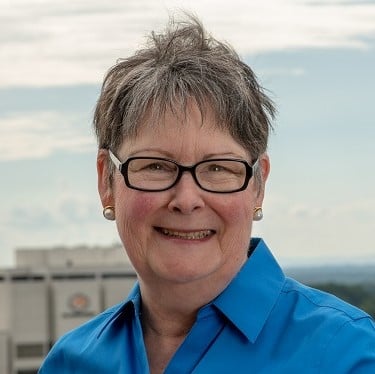 by Karen Rosen
It's tough to meet your goals without a thoughtful plan. Here are seven steps to get a strategic fundraising strategy in place.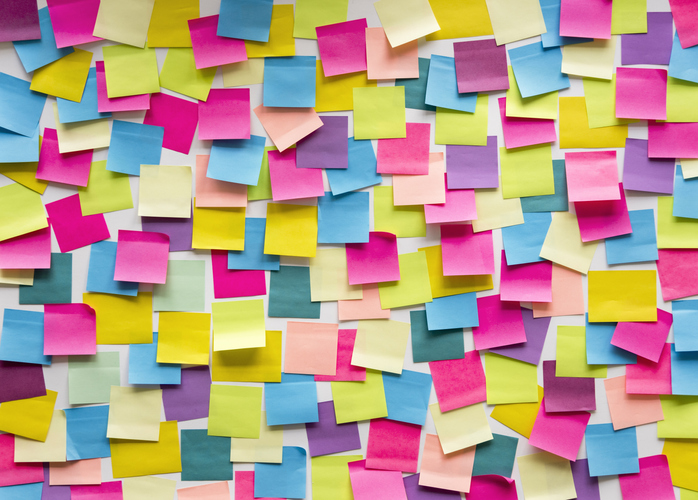 If you've hit the ground running in your nonprofit, you know that fundraising can quickly take off—and take on a life of its own.
Have you ever read If You Give a Mouse a Cookie? (If not, side note: it's a favorite among kids.)
In your world, it might look like this:
See? We've just covered four valid fundraising campaign ideas (email, e-commerce, peer-to-peer, and advocacy)—each worthy of its own comprehensive execution—that you could conceivably run through in, probably, three weeks' time.
And while you might see some success, it's not as solid of a foundation as it will be when you have data-driven decisions informing a strategy.
We've been where you are. Since 2008, CharityEngine has helped nonprofits of all sizes develop and execute fundraising strategies that maximize donor engagement and fundraising. In this article, we offer our road-tested tips that will help any nonprofit build or refine a solid fundraising strategy.
You will learn:
Why you need a fundraising strategy

How to use data to outline your efforts

How to gain insights into your donors

How to leverage events to maximize dollars

How to create an executable plan
Ready? Let's go!


Why You Need a Fundraising Strategy
Everything is better with a plan, and I'm not just saying that because I'm classic Type-A. Taking the time to think about and create a good fundraising plan will help your staff, your donors, and every effort that follows.
Your staff will thank you because they will be able to

strategically plan their time

to give 100% to each effort.

Your donors will thank you because a thoughtful strategy will plan around

dates that might amp up fundraising

(like

Giving Tuesday)

or take advantage of a holiday that is significant to the population your nonprofit serves (like Veterans Day). You'll make giving easy for them.

Every effort that follows will be predicated on the success of a previous effort, leading to an

increased understanding of your donors

and how to reach them. You'll be honing that laser-sharp focus and discovering how, when, and why your donors are most likely to engage.
The structure of a plan will help you set goals, and then help you see if you're on track to reach them. If deadlines are missed or a fundraising goal isn't met, that will inform your next move.

How Data Can Improve Your Engagement Efforts
Quick, what was your third engagement effort last year? What percentage of donors gave? Did you follow up with them to thank them?
If you can answer those questions, then chances are you are using data and analytics well. If you can't, it's time to start tracking everything. This is where a nonprofit CRM can help. Here are nine really good nonprofit CRMs if you're considering a switch or need to do some research on your options.
Identify the metrics that you think will make a campaign successful. Is it email opens? Is it donations of more than $10? Is it engagement with the "donate now" button on your website? Whatever you want to measure can be measured and tracked with software.
Start by looking at different fundraising tools you can use. List the ones you've used before and whether they worked. If you don't have the data, or the campaign launched before your time, or you flat-out can't remember, then plan to try it again.
We recommend that you start with something broad, like an automated email to all your donors. Some software can set up a nurture campaign, so if a recipient clicks a link, they trigger another email. Even having a list of people who interacted with an email is a great place to start analyzing your donor base.


How to Gain Insights into Your Donors
It's important to your fundraising strategy that you know who your donors are. For example, if they are Boomers, they might be more responsive to emails or phone calls and they're more likely to want to give regularly. If they're in their 20s, they might respond better to text and are probably more willing to light up your P2P efforts.
What kind of campaigns will resonate with them? Maybe those who reside near a state capital would be driven to advocacy, and maybe those living in a rural area would be more inclined to participate in an online fundraising campaign.
Would it help to have a micro view of how recently donors gave, how frequently they give, and how much they give? These metrics, easily measured through your CRM or an RFM calculator, give you actionable information on how to approach donors.


How to Leverage Events to Maximize Fundraising
What are some reasons you have to reach out to your donors? Sometimes figuring that out is as easy as looking at the calendar.
You know about the big events, like Giving Tuesday, which is the Tuesday after Thanksgiving. Many nonprofits leverage this event for fundraising campaigns.
Let's dig a little deeper. Some of our clients use Veterans Day as a launch pad for efforts because they support veterans. July 28 is World Nature Conservation Day. May 28 is World Hunger Day, which is a great day for our food bank clients to ask for donations. And, of course, if all else fails, August 17 is National Nonprofit Day.
If you don't want to use a date, is there a month? Check out this 2022 Cause Calendar and see if your nonprofit fits with any cause.
Then zoom out a bit. Is there a season? We all know about end-of-year giving. Can you capitalize on hunger around Thanksgiving, conservation around springtime, or children in need around back-to-school time? If you are planning an event, like a fun run, what is the driest, sunniest month where you live?
In short, use the calendar to your advantage so donors are primed to give.

Steps to Build a Solid Fundraising Strategy
Let's summarize the tips we give our clients as they start to build a strategy:
Assess your fundraising strategy.

List all the engagement efforts that are applicable, then divide them into lists of what's worked, what you want to try, and what didn't work.

Develop monthly, quarterly, or annual goals

. Decide what you want to measure and what success looks like, then record your progress.

Identify the donors

that will be most responsive to each effort. Use your CRM data to learn about your donors and segment them into groups, then match the first two lists (what's worked and what you want to try) to the demographic and psychographic profiles of each group.

Think about timing

. Is there any event that would align with your mission? A holiday? A month? A season? Match the fundraising tool with the donors and the timing.

Create a plan

. Get a legal pad, a spreadsheet, or an

all-in-one CRM

(our personal favorite) and plan out the next three, six, nine, or 12 months.

Measure your results.

Have a crystal-clear vision of what worked and why. You'll repeat what worked and revamp or ditch what didn't.

Think about stewardship

. Say thank you loudly and often, but then think about ongoing

stewardship

so your donors feel appreciated.
Your next plan will leverage everything you learned this time, so as the plan evolves, it's focused on what works the best for your mission and your donors.
The result is a data-driven strategy that gives you the best chance for fundraising success.
Topics:
Published on June 29, 2022