Fundraising Software: 8 Top Providers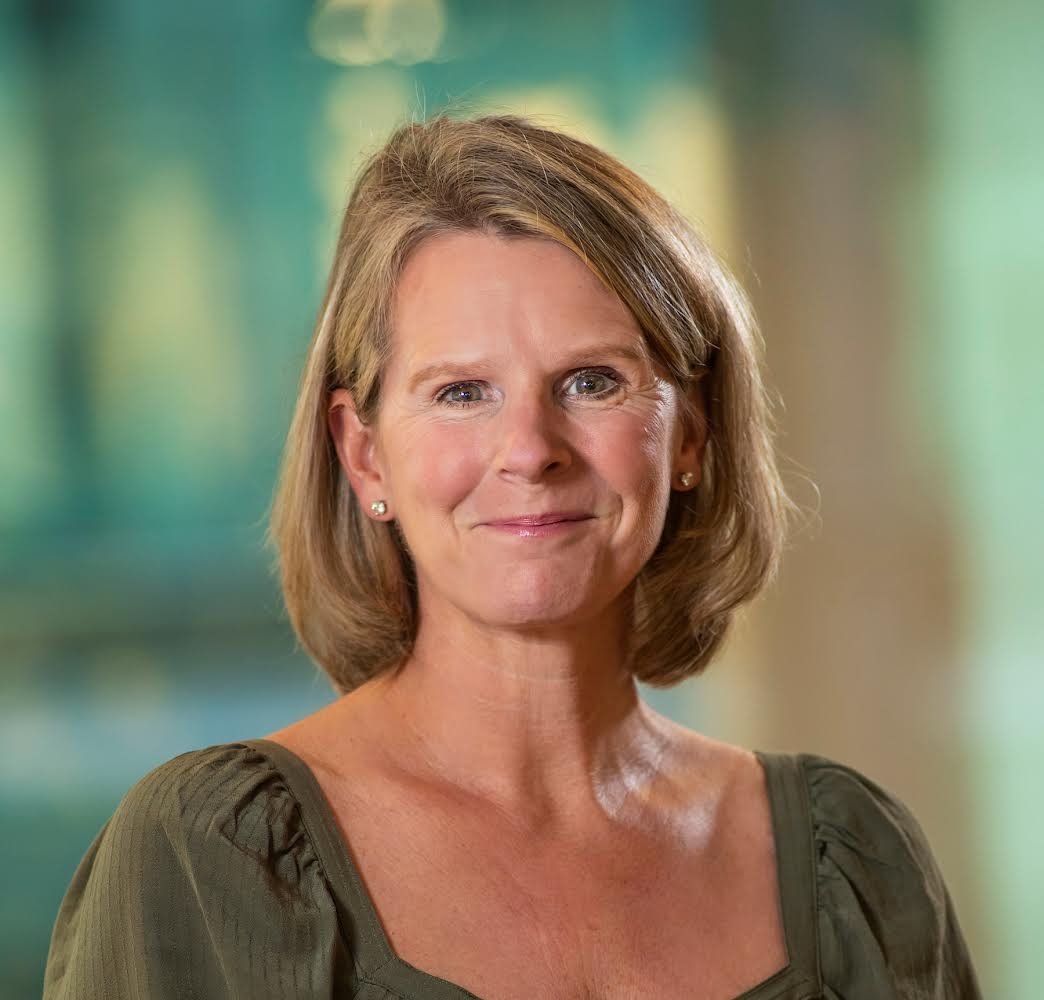 by Julie Kennon
Eeny, meeny, miny, moe...no way! There's a better way to choose fundraising software. This guide will show you how.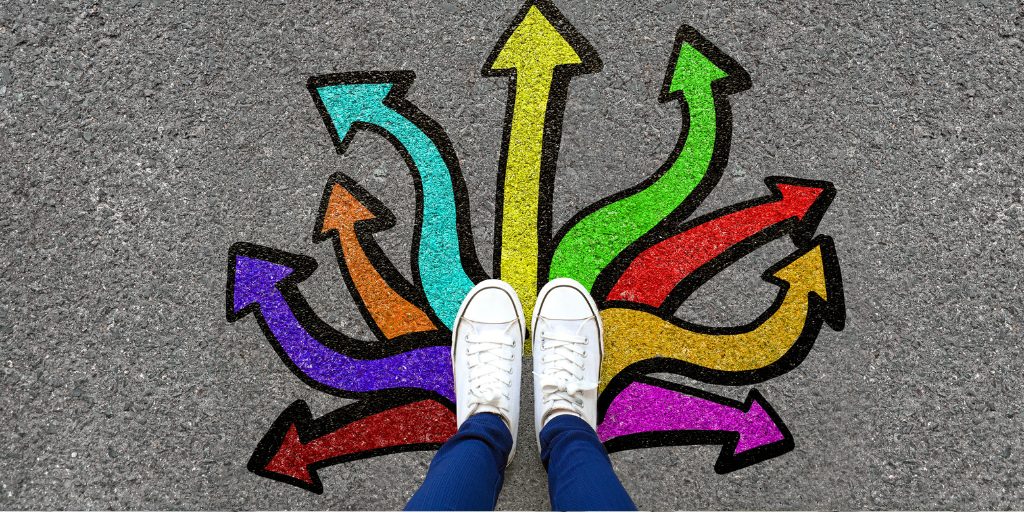 Let's be honest. There are as many choices for fundraising software as there are nonprofits! How can you quickly choose the right platform for your organization?
While there are a lot of options, there isn't a one-size-fits-all solution. And that's good news for your nonprofit, because, just like Goldilocks, you can find the perfect fit.
At CharityEngine, we've worked with nonprofits for decades, and we know a thing or two about fundraising software. In this article, we've compiled our best tips and recommended some great options for you to consider.
In this article, we will share:
This article shares everything you need when you're ready to research fundraising software.
Key Features of Fundraising Software
When we talk about key features, we also must mention functionality. At its core, your fundraising software allows you to manage donor information efficiently with a centralized database. From there, you will want to see which features different platforms offer. You'll want to match up the features with the nature of your nonprofit: you might want advocacy, or auctions, or payment processing. Identify the features you want (we recommend putting them in "can't live without" and "sure would be nice" buckets) and use that as the benchmark while you're shopping.
Which might you want? Here are the features you're most likely to use, and the ones that are most likely to impact your fundraising:
Email Marketing Automation
Payment Processing
Major Gifts
Membership/Chapter Management
Online Forms and CMS
Reporting and Analytics
Sustainer Management
At CharityEngine, we offer an entire suite of capabilities that cover everything a fundraiser might want to do. So our solution also provides:
Advocacy
E-Commerce
Events and Auctions
Peer-to-Peer Fundraising
Text-to-Give
Taken together, those two lists give you an excellent checklist you can use when looking for new fundraising software.
10 Questions to Ask When Purchasing Fundraising Software
We've written a whole guide on shopping for new software, but we can highlight some key questions here that you might not have considered. This is a mix of questions to ask yourself/your team and questions to ask vendors.
Ask about hidden costs. Are those modules really included, or extra? What about customization – are there extra fees for this?
How long will implementation take?
How does the vendor handle data migration? (Hint: there should always be an option in which the vendor does this or helps with it. If it's all on your shoulders, it's a warning sign.)
Who in your organization makes the decision? Do you need board buy-in? And what is your internal process? It can be helpful to ask the vendor to make an additional presentation to your board.
Ask about how you can consolidate functionality with new fundraising software. If it offers email automation, you don't need Mail Chimp. This will save you money and help you nurture your donors to keep them engaged.
What is the vendor's growth strategy? In our industry, the majority of the big players are owned by banks. Their growth strategy is to buy companies to add functionality, and then flip the companies and sell them in a few years. That's okay if you're willing to be herded into new fundraising software every time the company is bought and sold. There are a few vendors (ah-hem) that are founder-driven and not for sale. If stability matters, it's an important consideration.
What is your internal technical expertise? Can your team manage IT functions? If you don't have a technical team, ensure you have a very user-friendly solution.
Does the vendor offer a sandbox? This is a valuable opportunity to "play" with your fundraising software and put it through its paces.
What about support? Online, chatbots, phone calls, emails, help centers, texts, articles, videos? How fast do you want to get help and in what ways? And does it cost more?
This is a big one: "Can I talk to the implementation team?" It might not make the sales team very happy (which is a warning flag!), but the implementation team is usually pretty serious about setting realistic expectations.
Those ten questions might not lead you down the path to a perfect fundraising software match, but they'll steer you away from some bad fits.
8 Options for Fundraising Software
When we wrote a guide to the top nonprofit CRMs, we wrote it in the spirit of educating nonprofits, not selling our software. Initially, we didn't include CharityEngine on our list, just to keep the element of sales out of our content!
Our sales team was not happy.
So we will offer this caveat in this article: CharityEngine sells the best fundraising software out there. The story of how and why it was built, and how it is light years ahead of the competition, really is riveting. To intrigue you, it was built for a huge, household-name client when that client had three employees. It's scaled as they've grown like crazy. We serve some of the biggest names in the business! If you want to see our software in action, book a demo. And we've included ourselves on this list, so you have an apples-to-apples comparison.
(Happy, sales team??!)
Now let's look at vendors that do a pretty good job. All of these are solid options, depending on what you're looking for. Do your research! Check online reviews, ask for software demos, and ask the right questions.

Best for nonprofits looking for a broad range of technologies. Must be willing to switch platforms periodically.
Bonterra is what happened when smaller companies you might recognize, like Salsa, EveryAction, and Network for Good, all combined under one roof.
The upside is that they've got every feature and functionality you could want somewhere in that conglomeration. The downside is that you can't get wedded to any software; they're often sunset as the company consolidates. We've had lots of Salsa lovers crying on our shoulders as of late.
Top Features
Case management solutions
Nonprofit fundraising and engagement solutions
Corporate social good and philanthropy solutions
Bottom Line
Pro: Bonterra is a great option for nonprofits that have wide-ranging needs (social services, fundraising, grants, corporate philanthropy) because there are many companies under one roof.

Con: With an acquisition-based business model, nonprofits can't get too comfortable with any one software platform. It's commonplace to sunset software if an acquisition renders it duplicative.

Best for nonprofits that appreciate cool functionality but don't need advanced functionality.
Virtuous is a solid player in the nonprofit software industry. While some reviews complain about mediocrity, lousy customer support, and a lack of user-friendliness, others disagree and say they are "confident they (Virtuous) will continue to improve." It's got a lot of modules under the hood but does rely on a significant network of partners for full functionality, which is a selling point to some and an un-selling point to others.
Top Features
Nine out-of-the-box automated workflow templates
Automated recommendations based on financial and social scores
Personalized ask amounts based on wealth data
Bottom Line
Pro: Virtuous is forward-thinking and embraces integrations to enhance the user experience and knowledge.
Con: Membership tracking and automated sequences are limited and common modules, like events or advocacy, are unavailable or costly.

Best for nonprofits looking for a value and a solid solution.
DonorPerfect is one of the few players in this industry (hint: we're another) that isn't owned by a bank or large corporation. That's a plus in our books. It's often referred to as a good value, so smaller nonprofits needing to keep costs down might want to take a look. It integrates easily with other programs, meaning that you can piece together a robust solution. Not everything is native to the system, but they can do quite a bit all in the same place.
Top Features
Rich donor management functionality
Easy to learn and intuitive
Affordable
Bottom Line
Pro: This is an excellent choice for nonprofits that want user-friendly, budget-friendly fundraising software. The fact that DP is not part of a conglomerate means we don't expect their platform to be discontinued any time soon.
Con: The software doesn't include native email functionality; it relies on an integration with Constant Contact and users must log into the third-party platform. There's also limited customization with forms and fundraising pages.

Best for large nonprofits that want access to a lot of data and have the resources to find it in the system.
Blackbaud is a behemoth in the industry. It has a lot of different offerings and, if you talk to the Blackbaud sales team, I'm quite confident you'll see they have the technology to meet your needs. That said, it's a behemoth. This is one system that likely requires a pretty tech-savvy team at your nonprofit. It's made for enterprise-level clients and we hear from a lot of nonprofits that aren't enterprise-level and are struggling.
Top Features
It's just been around so darn long - 40 years!
Powerful system with a comprehensive database
Users have access to a lot of data
Bottom Line
Pro: Blackbaud offers a powerful solution and can house a tremendous amount of data.
Con: It's a complicated system that doesn't integrate well with other tools. Each module is also siloed so the data can't work together.

Best for big nonprofits with in-house IT support.
We'll add Salesforce, even though its Nonprofit Success Pack is a little newer to the industry, just because it's very good technology. This CRM is very well known for sales and has customized a solution for nonprofits, which means it is a good solution for some. We'd recommend larger organizations look to this solution, and definitely one with in-house IT support at the ready. Using Salesforce isn't for those looking for an easy transition.
Top Features
Excellent software with good functionality
Software for fundraising, grantmaking, operations, marketing, and program management
AI-driven, personalized experiences
Bottom Line
Pro: Salesforce has excellent technology and is a robust solution for larger nonprofits.
Con: It's technical technology! Nonprofits need IT support to get it set up and troubleshoot. It's not easy to use.

Best for nonprofits looking for a platform that's easy to learn and has focused functionality.
Bloomerang hangs its hat on the fact that users love it. The software is basic and the company claims it's because other solutions offer a lot of functionality many nonprofits don't want, but they end up paying for it. It is intuitive and easy to use but presents some limitations.
Top Features
Solutions for donors, volunteers, fundraising, and payments
Great customer support

Focused solution for nonprofits; not a lot of extra functionality
Bottom Line
Pro: Customers call it "delightful" - they appreciate its ease of use and straightforward features.
Con: One person might love the lack of extras, another might call it limiting. It doesn't offer a lot of modules and integration isn't simple.

Best for all nonprofits, but particularly those with large donor bases.
CharityEngine partners with Double the Donation - it's not a CRM, but it is fundraising software because it helps nonprofits raise more money through matching gifts. Once integrated, the software scans each donation to see if the donor's place of employment offers gift matching. If so, it nudges the donor to submit the matching gift request to the company - all from your donation page.
Top Features
sdfds360MatchPro is the name of the technology that discovers matching gift opportunities and manages the submission of forms.
The software integrates with every major donation form, peer-to-peer tool, CRM, and more than 70 other systems.
Given that 78% of eligible donors have no idea their company offers matching gifts, this tool fills a significant need.
Bottom Line
Pro: You'll raise more money if you leverage matching gifts, even if you don't have significant corporate ties. A percentage of all donors work for large organizations likely to match gifts.
Con: It's an added expense. Smaller nonprofits need to weigh the cost against the potential upside.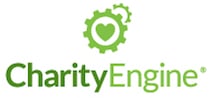 It's worth it to throw our own solution in the ring for comparison's sake. As we said, CharityEngine offers the best fundraising software for nonprofits. Our client list is impressive and our technology offers functionality that you can't find with other nonprofit CRMs.
Top Features
With native fundraising tools, the software keeps all your data in one place. Data can be leveraged with robust reporting and analytics (and easily customized reports).
Advanced, secure payment processing with patent-pending fraud protection.
AI-enabled features calculate giving probability, enhance fraud protection, and make it easy to craft emails quickly.
Bottom Line
Pro: It's one of the only systems with native tools, so there's no uploading and syncing. Scales with your growth, to enterprise levels.
Con: Users say the software is so advanced that they would love to see more help center articles to understand more ways to use it.
Find One That's Just Right
You likely can't go wrong with any of these companies! Just ask the right questions and when your gut tells you something isn't going to be as easy as is claimed, tune in and walk away
While we were a little tongue-in-cheek about saying we're the best, we really are, for some nonprofits. Each of these five solutions is the best for other nonprofits. Do your homework, ask the right questions, be a demo-hoarder and have as many as you can. We promise, just like Goldilocks, you'll find the one that's just right.
Topics:
Published on August 1, 2023