A New Approach to Nonprofit Fundraising
by Sam Bock
Digital marketing tools for nonprofit fundraising? What a great idea! Here's how to get started.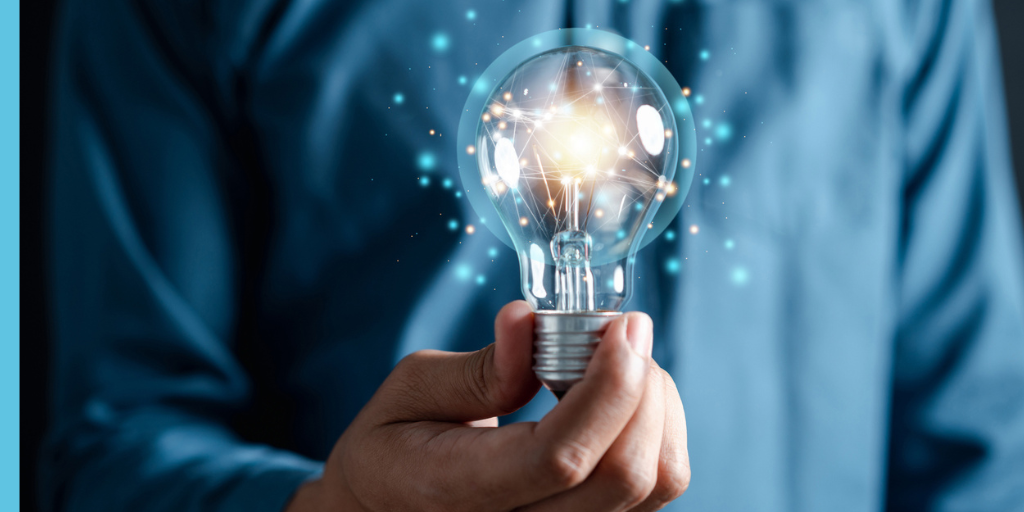 Don't worry. We're not telling you to ditch all your good fundraising ideas. We're just suggesting you take a page out of a different book and apply some new thinking to your fundraising plans.
If you've worked in marketing at all, you're familiar with the concept of digital marketing. And many of the tenants of digital marketing are entirely transferable to nonprofits. And just as these approaches are tried-and-true winners everywhere, we're sure they can be game-changers for the nonprofit world.
Ready to roll up your sleeves and dive into my marketing world for a moment? Let's do it, and we will see how you can quickly adopt a new – or at least enhanced and more knowledgeable – approach to fundraising.
Why Digital Marketing Matters to Nonprofits
As you may know, CharityEngine has been around the fundraising block for a long time. And while things change often, one thing doesn't: nonprofits want to amplify their mission, raise awareness about need, and attract and maintain donors and volunteers.
Marketing is often tasked with promoting an organization, broadcasting why its services are needed, and finding and keeping clients.
See? It's easy to layer marketing principles on nonprofit outreach. Using digital marketing for nonprofits is brilliant!
Nonprofits adding digital marketing tools to fundraising campaigns will be surprised by the impact of this shift. In short, well-crafted digital marketing campaigns bring nonprofits into an increasingly digitized world and help them with personalized communication, targeted outreach, and cost- and time-saving automations.
Of course, your technology matters. If your CRM offers data segmentation, email automation, AI for giving insights, and optimized forms and landing pages, you have the tools you need to dial up your digital marketing. Don't have those tools? Call us, or another solid CRM provider, for a demo and make sure your technology is meeting your needs.
Check Your Online Presence
A powerful online presence is important for nonprofits. We don't have to point out that people turn to online channels to research information, make decisions, and engage with causes they care about.
When you leverage your online presence – through a website, social media platforms, and multimedia content – you can create emotional connections with your audience.
However, maintaining a strong online presence takes work. There's no set-it-and-forget-it! Your website is the hub of your presence, and that's where you can communicate your mission, promote campaigns, accept donations and volunteers, share information that educates and informs, and transcend borders and time zones to get your message out, particularly in an emergency.
Ensure your landing pages and donation forms are optimized and that your user interface, or what people see when they visit your site, is clean and clear.
Email Marketing Campaigns
A core tool for nurturing donors and keeping them engaged with your nonprofit is through regular email communications. We recently wrote an article on email frequency that might help as you craft your email marketing campaigns.
An email campaign might start with a campaign for prospects. If you have a list in your database of potential donors, you can use your CRM to segment these donors according to different characteristics, such as age. You can then craft a series of emails designed to inform the audiences about your nonprofit and your mission. The next email could have a story about someone or something your efforts have helped. A third might promote an upcoming event or campaign, and a fourth might ask for a donation of time and/or money.
The idea in an email campaign is that you keep your nonprofit top of mind and you send interesting, engaging content at regular intervals. This is part of the donor journey.
A marketing add-on: one, personalize your emails. Not only with the name of the recipient, but any information you've gleaned. You can use your CRM to drop information in fields or you can edit the emails if it's manageable, but references to a birthday or trip or recent donation make your emails that much more effective.
Scoring Algorithms
Use technology to develop a scoring algorithm. It can be basic, but once you assign numerical values to activities, you'll have a better idea of the likelihood of a donation. Your CRM can do this. In fact, in CharityEngine, we use AI to scan tens of thousands of data points in the system to calculate the giving probability of an individual. The system can tell you how likely that person is to give, how much they're likely to give, and even the best time of day to ask for a gift.
How can you use scoring? Make a list of all the actions one can take and give them a numerical point. For scale, someone who clicks unsubscribe from your emails is sending a clear message and you wouldn't want to mistake them for someone you can email, so they'd get a -100 or -50. Someone who donates gets a 100. Every action they can take—from clicking on content to signing up for texts to volunteering for an event to reading a case study to liking a social media post—can all have points associated. Look at your scale and decide which actions should be taken for each range of scores.
Action can mean you change your messaging, or you send a branded gift, or you craft an email with a heartwarming story. Consider what that person needs to bring them closer to a donation and provide it. If they're already a donor, what would it take to make them a sustainer? If they're a sustainer, is there potential for a major gift?
Analytics and Performance
There's a quote often thrown around in marketing: If you can't measure it, you can't manage it. We take this to heart, and we urge nonprofits to do the same.
What can nonprofits measure? There are some metrics we recommend, particularly around emails and whether your messages are being well received and/or fostering engagement.
You can also measure:
Donation Metrics: Metrics include total amount of donations received, number of individual donors, average donation size, and donor retention rate.
Volunteer Metrics: Nonprofits can track the number of volunteers, volunteer hours contributed, and the value of volunteer time based on industry standards.
Website Analytics: Metrics like website traffic, page views, bounce rate, time on site, and conversion rates help assess the effectiveness of their online presence and engagement.
Social Media Engagement: Nonprofits can track metrics like followers, likes, shares, comments, and click-through rates to measure the impact of their social media efforts.
Program Impact Metrics: Nonprofits can measure the outcomes and impact of their programs, such as the number of individuals served, lives impacted, and the success of specific initiatives.
Awareness and Reach: Metrics like brand awareness, media mentions, and social media impressions help assess the organization's visibility and reach.
Donor Acquisition Cost: This metric calculates the cost of acquiring new donors, helping nonprofits understand their fundraising efficiency.
Financial Metrics: Nonprofits monitor financial health through metrics like operating expenses, overhead costs, and program spending ratios.
Community Engagement: Tracking metrics related to events, webinars, or community gatherings can provide insights into community engagement and support.
Advocacy Metrics: Nonprofits can measure the impact of their advocacy efforts, such as the number of signatures on petitions or policy changes achieved.
Member or Subscriber Metrics: For membership-based nonprofits, tracking member acquisition, retention, and engagement rates is essential.
Nonprofits can really measure anything they want that shows progress. Measure it, and if you're not happy with the numbers, brainstorm ways to improve them. You can always rely on your CRM partner to help you define, measure, or improve your metrics.
Redefine Your Approach to Increase Nonprofit Fundraising
In viewing your nonprofit's operations through a marketing lens, you're quantifying, analyzing, and optimizing the things you already do.
You have a website, so let's make it more effective!
You send emails, so let's make them a little more strategic.
You have a hunch about which donors are the most loyal, so let's prove it with some numbers.
And you celebrate new donors, but let's track it so we can see how we're looking over time.
These tips will get you started, and you should see an impact on your fundraising fairly quickly. We'd love to hear how it goes, and we're always willing to brainstorm with clients about new approaches to fundraising. Our mission is to make you successful!
Topics:
Published on August 7, 2023