6 Key Tips for a Successful Monthly Giving Program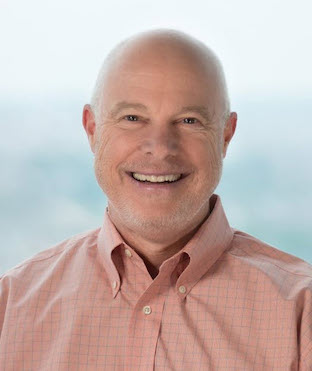 by Jim Katz
Every nonprofit can benefit from a robust sustained giving plan. This article offers best practices and actionable tips!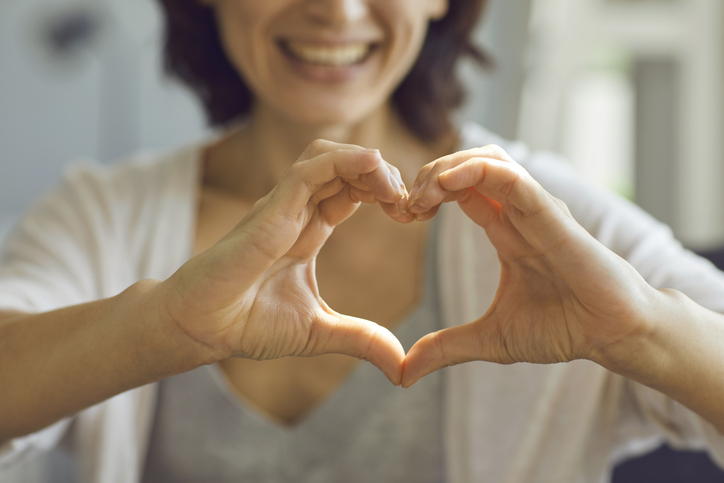 At the heart of every nonprofit executive lies a gnawing worry: how will I raise more money?
And for a nonprofit, this question has implications that go well beyond keeping the lights on. Nonprofits want to make the world a better place, in ways small and large, and having the funds to effect change is critical to this lofty mission.
There are many ways to approach fundraising, and all will offer excellent opportunities to raise funds and grow your mission. Planned giving has the added benefit of allowing you to forecast growth. And, if we drill down even a little more, sustained giving programs are a great way to improve the health of your nonprofit.
You know a successful monthly giving program can be a gamechanger for your nonprofit, but how do you build and manage a program that is strong enough to make a difference?
At CharityEngine, we've been around the sustainer block. We've supported some of the top monthly giving programs in the country with clients such as Easterseals, ASPCA, MD Anderson Cancer Center, and Wounded Warrior Project.
This article will take the best practices from these clients and show you how to scale them to your organization. Spoiler alert: every nonprofit can build and manage a successful sustainer program. We'll show you how.
1. Make your monthly giving program easy to join.
Before you roll your eyes at this obvious point, think about how simple this is, and trust us when we say many nonprofits don't consider ease of a monthly giving program.
A tool such as this casts a wide net and can help turn new and one-time donors into sustainers. You can start with a button on your donation form that asks if the donor wishes to turn a gift into a monthly donation.
What kinds of nonprofit donations can you accept? Cash, check, credit card? ApplePay? in-kind donations? Respond to how your donors want to give. Research shows that $19 is an effective ask, and you can then see if they will upgrade to $25 a month after they've engaged.
What's the best way to ask? You can use any one of several fundraising tools, but for offline channels like direct mail, choose a toll-free phone number and a memorable URL so you can start tracking the relationship and managing the donor journey. And, to that point…
2. Use data to understand your monthly donors.
If you have an all-in-one nonprofit CRM, you have all the data to identify sustainers within your donor base. Many donors give multiple times a year but aren't flagged as sustainers because the giving isn't regular or someone has given sizable gifts infrequently. Mine your data and view it to find someone committed to your cause. That's the number-one quality of all sustainers.
Data can show you how many gifts per year a donor makes, and many will use AI-enabled tools to predict the best time to ask a donor to give, give more, or give more regularly.
Once you've found some potential sustainers, create a compelling message or relay a heartfelt story about your organization's impact. People want to help, and data can show you the paths that will be most successful.
For example, suppose you have a donor, and you know she donated to fund advocacy for FDA approval of a drug because her husband is sick. In that case, she might be touched and motivated by stories about other successful advocacy efforts you've launched. Or she might appreciate an email wishing her a happy anniversary; use data points to personalize your outreach and strengthen your donor relationships.
3. Focus on stewardship in sustainer giving.
The key to a successful sustainer program is retention rates. You not only want a donor giving you $20 a month, but you also want her donating every month…forever! There are myriad ways you can retain donors and strengthen monthly giving, and any time you make your donor feel like a superhero, you're increasing the likelihood they'll stick around and support you for a while.
How can you best steward recurring donors? With consistent, thoughtful outreach:
Automate a series of emails that show donors how your nonprofit is affecting the mission, and, in particular, how each donor's gifts are put to work
Consider a text outreach campaign around holidays or special anniversaries
Offer invitations to events, even some created specifically for recurring donors
Donor stewardship campaigns are thoughtful, coordinated ways to regularly contact and interact with your donors to encourage regular monthly giving. As you start to map out a sustained giving program, it is helpful to piggyback a donor steward campaign to make sure you're letting those donors know how impactful their giving is. And don't forget the all-important year-end giving season, which is a great time to show your donors some love.
And once you've got a sustainer campaign rolling along…
4. Manage your monthly giving program effectively.
We advise our clients—some of them with large sustainer programs—that a few areas of focus will keep your sustainer program healthy.
We counsel clients to focus on these five keys to sustainer management:
Have staff dedicated to donor care. Whether you assign different clients to individuals or run blanket campaigns, make sure your donors have someone looking out for them. If you're a small organization, you look out for them.
Whether or not you want to run a stewardship campaign, ensure your communication is consistent and personalized. Make donors part of your team, recognize loyalty, and understand why they give.
Don't skimp on technology. Invest in a good CRM with billing software and a vendor with significant experience with successful sustainer programs. We talk about data integration, so your tools are all leveraging each other, and data hygiene, so you know your data is solid, and you can act on it. Those two points are critical!
Know which metrics you need to track and watch them carefully. Data will validate your successes and illuminate areas where you can make improvements for better results.
And finally, we talk about how vital billing software is. For more on that, keep reading!
The trick is that you can't let your foot off the gas, so engage your staff and make keeping your sustainers happy an organization-wide endeavor.
5.
Measure the results of your monthly giving program.
A data-driven approach is highly effective because you can quickly see what's working and pat yourself on the back, but you can also find areas of weakness and promptly pivot to improve the success of your program.
Make sure you're keeping an eye on the health of your sustainer program. Measure such things as:
Credit card decline trends
Chargebacks (when donors didn't really intend to be a sustainer)
Average monthly gifts
When we talk about a data-driven approach, we are suggesting that you rely on your robust nonprofit CRM to collect and analyze data that can make you a smarter—and more effective—fundraiser.
For example, if you A/B test email series, you will likely see pretty quickly if one resonates more than the other. If a certain demographic has stopped giving, you will be able to back up your messaging and see where the problem lies.
6
. Leverage recurring donation software.
Many CRM vendors tell you that their solution can process recurring payments because they know savvy nonprofits will ask the question. But when you start to ask about specialized software for billing, the field widens a bit, and there are fewer CRM vendors that can answer your questions. You can shop around and ask these questions, but we can save you a little time and tell you that CharityEngine's CRM offers specialized billing software to nonprofits.
We like to think of specialized billing software like Netflix. Or Amazon's subscribe-and-save. We are in a subscription economy, and some companies, like those just mentioned, have impressive delivery of subscription services. Your nonprofit needs billing software created to maximize the dollars donated to your nonprofit.
Look at how people give. If you have significant donations coming in via credit card and your CRM has an in-house payment processor, it's worth delving into tools that rebill if a payment is missed or automatically update credit card expiration dates.
And while we're talking about technology, think about online donor portals and how they can help sustainer programs. When online tools give your donors control over their interactions, your nonprofit will:
Save staff time
Identify engaged donors
Control your message
Deliver personalized content
Importantly, you want to measure the collection rates of your donations. Anyone can offer to donate $1,000, but you need to see that green in your nonprofit's account before it's real. So look for a vendor with impressive sustained revenue collection rates. Industry averages range from 70% to 90%, and CharityEngine consistently hits more than 98% sustained collection on revenue. You can't argue with the impact of statistics like that!
Bottom line? Technology exists to make your job a lot easier. Use it!
Monthly giving programs: the bottom line.
The size of your staff, the amount of your annual donations, even the cause you support—none of these are hurdles to creating and managing a successful monthly giving program.
It all comes down to caring about your donors, understanding their journey and why they give, and showing them how impactful their donation is and how much you appreciate their loyalty. Use technology to help you, whether it's aggregating data points, using artificial intelligence for insights, or offering specialized billing software that will keep the dollars coming in.
Finally, as with any effort, measure your results so you can amplify your success stories and find areas for improvement.
There's no limit to the scope of your monthly giving program. If you want to see how clients large and small use CharityEngine's software to create, sustain, and grow their monthly giving programs, request a demo, and we can show you the tools in action.