5 Ways to Strengthen Recurring Giving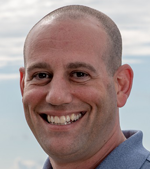 by Jake Munaker
Don't leave money on the table! These 5 steps will ensure your recurring donation program is helping you hit your fundraising goals.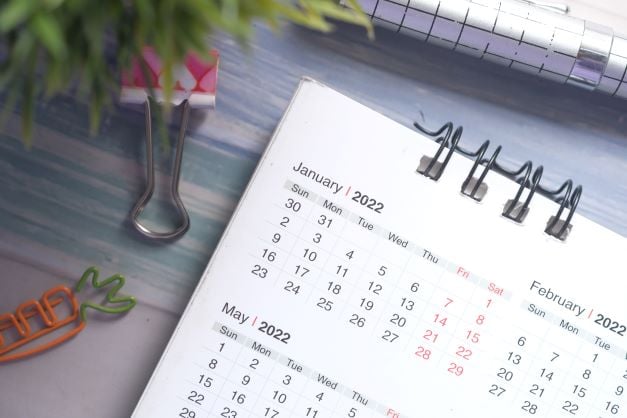 Which do you want to hear first, the good news or the bad news?
We can start with the good news. According to the FEP's analysis, 2021 saw an increase in dollars donated.
And for the bad news? Retention rates were low in 2021….negative-numbers low.
So that we're all on the same page, this means that the percentage of donors that made a repeat gift to nonprofits in 2021 was dismal. We know recurring gifts are critical to a nonprofit's health, so this statistic might mean some of you are almost on life support.
At CharityEngine, we advise our clients to make sure their nonprofit's recurring gifts (sustainers, memberships, pledges) are a rock-solid foundation. Clients like Wounded Warrior Project boast more than 250,000 regular monthly donors with a 99% retention rate, which is almost unheard of in the nonprofit world!
How did they do it? In this article, we will tell you exactly what we told Wounded Warrior Project (and what we tell all our clients). You'll learn how to increase monthly sustainer revenue, minimize attrition, and create a culture of ambassadors who spread the word about your mission and serve as an ongoing, passive fundraiser for you. When you're finished, you will see that simple changes can lead to big nonprofit donations.
1.
Say "hello" and "thank you"
often to turn one-time donors into recurring donors.
In more technical terms, engage your donors often, across channels, and recognize loyalty. As soon as they take action, reach out and thank them individually; show them that their donation is impacting your mission. Make it personal so they want to give again. Repeat donors have proven they care about your campaign and it's wise to show them how important they are to your nonprofit.
A good CRM with sustainer and membership management software will help you track your donors and gather information about how they support your organization. What and when do they donate? Do they volunteer or attend events? And on which channels do they engage; online, in person, via mail, via phone? These nuances will help you learn about how best to thank them and show their impact.
A self-service portal is a great way for donors to see their cumulative giving. You can tie levels of giving to tangible effects on your mission. For example, Rainforest Trust (another CharityEngine client) offers to protect an acre of habitat for $2. In a portal, donors can log in and watch their giving—and their impact—climb, motivating them to give more.
2. If you've got 'em,
hold 'em tight
. Don't let those recurring donors go!
Or….retention. What is retention? Other than being the most critical number to gauge your sustainer program's health, it's also a calculation of donors that become recurring donors. It looks at how many donors you kept in a given month. A good retention rate is 70% to 90%. If yours is up there, it means you have a pretty healthy sustainer program.
Attrition is the flip side - what we think of as a leaky bucket. Your attrition number is the number of donors who made a decision to stop supporting your organization or missed a regular payment. You want your attrition rate to be low, preferably under 10%, so the number of donors you have to re-engage is low.
How, our clients ask, can we minimize attrition? This is what we tell them:
Know it. Calculate your attrition rate and then set a goal.
Understand it. Did they decide to leave because they lost their job or did they miss a payment because their credit card expired? How can you respond to try to keep them?
Measure it. How often are you engaging with your donors? See step 1: make it often and across channels. You'll know why they're leaving and you'll be able to mitigate it.
Track it. Use technology to track donor and revenue attrition and collect invaluable feedback from your donors.
One other tip: downgrade your sustainers rather than losing them. Do they need to pause their giving with an automatic restart? Can they give less? What's the minimum they can do and still stay tied to your cause?
3. Show me the money!
Master the billing basics
to maximize collection.
A lot of CRMs offer payment processing, which is taking payment and presenting it to a financial organization. (Another tip and a shameless plug: almost always, this is a third party. Look for an all-in-one solution that processes payments within the CRM.) Billing is just collecting a fee. Subscription billing is the magic bullet: technology capable of securing scheduled payments and maximizing collection.
You can understand why scheduled payments are a good thing for your nonprofit, but why does maximizing collection matter?
On average, 15% of recurring credit card payments are declined.
30% to 40% of cards are reissued each year with new expiration dates and security codes. These are donors who intend to give, but the money just didn't get from them to you.
Remember Wounded Warrior Project? Using technology, they have a 98% collection rate. Their system is set up to maximize collection, and that translates into big dollars for their organization. Understand the elements of billing and see if your technology will support subscription billing.
4. Let technology
do the heavy lifting
.
We're a software company, so of course this is a big deal to us: invest in an intelligent billing system. It doesn't have to cost a lot, but it does have to work for you, and a good CRM will do just that.
A smart billing system will:
Automatically resubmit invoices for missed payments
Automatically update credit cards
Process batch gifts to reduce fees
Offer multiple ways to pay, including credit card and bank account
Let donors choose how often they want to give (monthly, quarterly, annually, etc.)
Allow donors to pause or downgrade their pledge
Show donors missed payments with an option to pay them
Track automated and manual interactions
Integrate with marketing automation and your CRM
Ensure your system will engage donors who miss a payment, notify you quickly, and work to get the donor back on track. That saves you time and eliminates the inconsistency that is inherent in manual donor relations.
Oh, and by the way? A good billing system (any good billing system, not just ours) will reduce attrition anywhere from 10% to 30%. Even a modest 1% to 2% reduction can mean thousands—even hundreds of thousands—of dollars recouped. Now that's a great ROI!
5. Create a
culture of ambassadors
.
So you've benchmarked your attrition and you're measuring monthly progress. You've looked at the causes of attrition and you're mitigating them through engagement. You have a great billing system, you're automating and integrating, and you're collecting donor feedback.
Guess what? You've got a group of donors who will give regularly. They're committed to your cause, they find giving to be easy and flexible, and they feel as though you've cultivated a relationship with them. When it's time for a year-end giving campaign, they're your front line.
Encourage them to advocate on your behalf. Give them tools to talk about your mission; send them a t-shirt or bumper sticker or add a button to your donation page that lets them post about their support on social media. When they feel valued and appreciated, they will promote your mission to the community.
As Wounded Warrior Project and Rainforest Trust and other clients will tell you, CharityEngine can give you the tools to strengthen your recurring giving program. If you'd like to see them in action, you can book a free, no-obligation demo and we will walk you through how these five steps can look for your nonprofit.
Topics:
Published on February 8, 2022