What's Possible With a Nonprofit CRM?
Are you wondering what your nonprofit could do with a CRM? Here's a look at the amazing things three of our clients are accomplishing.
Online Auctions! Advocacy! Blast texts and fraud protection!
The bells and whistles sound pretty great, right? Who doesn't get wowed by all the capabilities of shiny, robust fundraising software?
It's like walking into a gourmet grocery store and being awed by the brightly colored produce and the extensive cheese shop, but not actually having a single recipe to put those beautiful groceries to use.
Both experiences can leave you feeling a bit like it's something fantastic...for other people.
This probably isn't the place for me to share my favorite recipes (though if you email me, I'd love to share some good ones from the Junior League of Tallahassee cookbook!), but I can talk about the bells and whistles on a CRM and how you – yes, you! – can use them to strengthen donor relationships and raise more money.
It's common for prospective clients to wonder what is possible for their nonprofit once they select a fundraising CRM.
I can tell you how a nonprofit CRM can help your organization reach its goals, but I think the most compelling stories are those from our clients. These nonprofits are making an inspiring impact, and we're so proud to partner with them as they change the world.
Here are three examples of what's possible with a nonprofit CRM.
It's possible to empower and enrich the lives of young men.
For the past seven decades, the Phoenix Boys Choir has welcomed boys and young men ages 7 to 18 interested in voice, music theory, and performance. The organization has won a Grammy award, sung for four U.S. presidents, performed at Carnegie Hall and Lincoln Center, and sung with recording artists and the Boston Pops. The boys sing together, but they also learn responsibility, teamwork, leadership, and giving back to the community.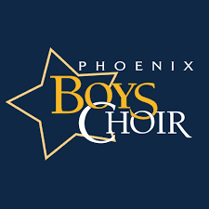 Their annual fall fundraiser, Sing On September (Big, Bold, and Boysterous!), supports tuition for choristers who require financial aid as well as educational programming and community outreach. These boys, from diverse ethnic and socio-economic groups, are given a unique opportunity to take the stage and produce something beautiful—an experience that changes them.
The organization sought a nonprofit fundraising CRM that could manage all the donors, segment them for appropriate outreach, facilitate an automated email campaign, and accept and process the donations received. Most importantly, the PBC needed technology to host their online auction and receive event donations.
Using the tools provided in CharityEngine's CRM, the virtual event raised nearly $50,000 each of its first two years. PBC used forms that made it easy to give, offering choices such as whether the donor was selecting a one-time or recurring gift and whether the donation was in tribute to someone.
We're proud to help the Phoenix Boys Choir sing on!
It's possible to help high school students secure a future.
For the past 45 years, the Zeta National Educational Foundation (ZNEF) has offered scholarships and community education programs to improve the lives of students and show them a path to higher education. Their lofty mission seeks to support future engineers, teachers, writers, doctors, scientists, business leaders, social justice advocates, attorneys, and politicians who dream big but need a little help to make those dreams come true.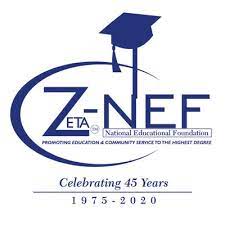 The main avenue of support ZNEF provides is through 13 titled scholarships and one $125,000 scholarship, the Founders' Centennial Scholarship, to a female high-school senior pursuing a bachelor's degree. These scholarships need funding!
ZNEF approached CharityEngine because they needed tools to start small with their fundraising and then expand. Specifically, the organization launched a Dollars for Scholars event, which allowed donors to form teams and raise money. On the first day, ZNEF raised more than $5,000 in online giving.
But their ultimate goal is to raise $125,000, and they are using CharityEngine's tools to do it. The organization has created a national campaign working with chapters using peer-to-peer fundraising to drastically increase the coverage of their fundraising to reach their goals, and CharityEngine is going to be with them every step of the way.

It's possible to support soldiers and their families.
Did you know the Army has its own nonprofit? Army Emergency Relief (AER) has been the driving force behind soldiers helping soldiers for the last 80 years. AER is dedicated to helping soldiers and their families avoid unnecessary, high-interest loans by providing zero-interest loans, grants, and educational scholarships.
In 2021, they provided $44.8 million in loans and grants to almost 26,000 soldiers and families. Since its inception in 1942, AER has provided more than $2 billion to nearly four million soldiers, including a staggering $1 billion since 9/11.
AER relies on direct mail campaigns, corporations, and online giving to raise the bulk of the funds needed to support soldiers. These campaigns run on a massive scale. One recent online campaign geared towards retired soldiers raised $3.6 million, which is one-third of AER's annual fundraising goals. In addition, direct mailings are sent to 800,000 Soldiers for Life.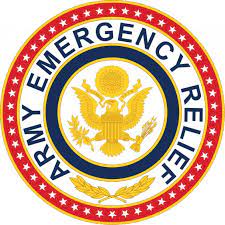 CharityEngine manages more than one million donors for AER and processes millions of dollars in online donations, allowing them to continue to provide this desperately needed support.
This organization proves that the Army does, indeed, take care of its own. CharityEngine is honored to partner with AER as they continue to raise millions in their longstanding commitment to meet the needs of 21st-century soldiers and their families during a crisis.
Anything is possible with a nonprofit CRM!
Every nonprofit has a mission, and how that mission is communicated, executed, finessed, and measured has an impact on its success. The right nonprofit CRM can transform any fundraising organization—from the smallest to the largest—by streamlining donor management, automating donor engagement, and launching, testing, and measuring fundraising efforts so they can be tweaked for maximum success. These case studies are of CharityEngine clients, but if you want to see some other options, here are another 8 of the Best Nonprofit CRMs that are worth a look.
If any of our case studies piques your interest in how CharityEngine can help your organization, we would love to talk to you! See how it looks when you work with us or book a demo and we'll show you how our solution can transform your nonprofit. And if you're a current customer and want to talk more about how you can try out some of these ideas in your organization, email me and we can chat (and you can get some of those recipes)!
Topics:
Published on March 22, 2022