What to Look for in a CRM: 9 Key Nonprofit CRM Features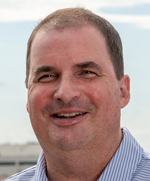 by Erik Hartwig
Let's jump into nine key features you need in a nonprofit CRM!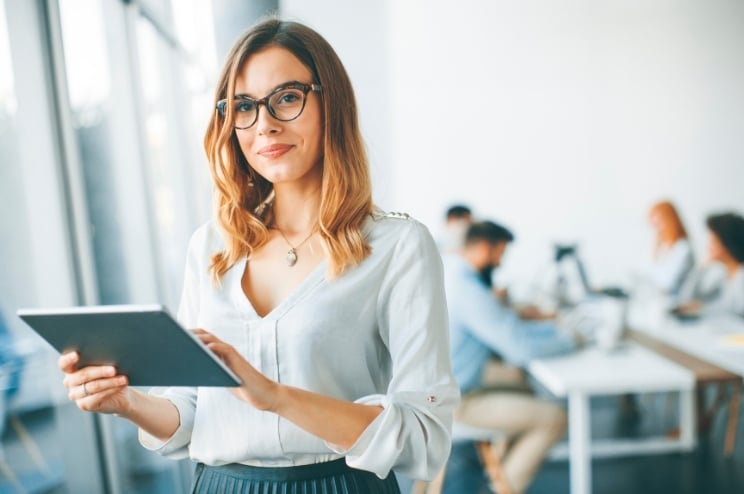 Can you build a house without the right tools? No way! It would be nearly impossible to even start construction without appropriate equipment. You don't want to try to hammer nails with a screwdriver, and you surely can't use a kitchen blender to mix concrete.
Running a nonprofit without the right technology would also be challenging. Deciding it's time to shop for a new nonprofit CRM is the first step, but choosing a CRM with the features you need can be another hurdle. After all, the tools at your disposal will shape how your team conducts fundraising, handles donor management, and manages internal communications and workflow.
We have been serving nonprofits since 2008, and we know that there really is a CRM that fits every fundraising organization. The question remains: how do you find the perfect technology for your nonprofit? It's a big decision!
At first glance, all vendors might look the same or claim to have the same features. The first step is determining your must-have features and ensuring the technology lines up with them.
This guide will delve into nine essential CRM features and explain how they can help your nonprofit. After reading it, you'll have a solid sense of what features should be on your list when you're ready to go CRM shopping.
Ready to dive in?
1. Donor Management Tools
A nonprofit's mission is to raise money for a cause, and the right CRM will offer many tools to help with fundraising. At the heart of those tools must be robust donor management software.
The right CRM will provide you with the tools to track and advance essential relationships. These include:
360°-view donor profiles. A CRM should pull together key data from many different sources to give you a complete profile of your donor. It will map all aspects of engagement and donations and will offer giving insights based on the collected data. For example, you can learn about the time of year (or even the time of day) a donor is likely to give, and you can time your outreach efforts for maximum effect.
Tools to build and manage a sustainer program. Sustainers are the backbone of your fundraising efforts. Recurring giving demonstrates a committed donor who might be willing to participate in fundraising events such as peer-to-peer campaigns and also offers predictable and steady funds for your nonprofit. Nurturing a sustainer program can mean big success for your nonprofit's mission.
Advanced reporting capabilities. If it's true that all nonprofits are raising money for a cause, it is also true that most nonprofits have to answer to a board of directors. Even if you don't, the ability to pull reports that hone in on the metrics you need to measure is critical to evaluating where you are and mapping out strategic goals.
Donor information is the engine that powers your CRM and all your fundraising efforts. Ensuring your donor management tools can collect, store, and analyze many data points about your donors gives you a solid foundation for any donor engagement campaigns.
2. Communication Features
Keeping in contact with your donors is easy when you have the right tools, but it's also complex when considering the network of communications channels. Navigating with a discerning eye can seem a bit overwhelming.
If you have a CRM with native communication tools, your technology makes it easy for you to communicate (and track communications) with donors. The right CRM will help you keep your communication strategy organized and focused on the intended results.
Key communication features to look for include:
Email marketing software

.

You can design elegant, branded emails and use data from your CRM to develop an email list, and you can customize the content to appeal to the most receptive audience. A robust system will allow for list management, targeting, A/B testing capability, surveys, and reports measuring the open and clickthrough rates of the emails you send.
Direct mail marketing. Direct mail can be a powerful outreach technique, and it's even more powerful when you can segment your list and employ data-driven, real-time response management. Make sure your CRM is equipped to accept batch-entry gifts once the responses start coming in.
Personalization tools. Gone are the days of impersonal mass communication. Your audience is savvy and wants a personal connection, and nonprofits are magnificent candidates for a warm relationship. Make sure you have the tools to personalize all outreach, and this goes well beyond knowing the proper nickname for the emails. Know why and when they donate and look for opportunities for outreach with a human touch. These efforts pay significant, long-term benefits.
Your donor management and communications tools must have a smooth flow of information between them to leverage all the donor insights your CRM offers. This is another benefit of an all-in-one CRM; not relying on integrations means the correct recipients will receive your messages at the right time and with the most relevant message.
3. Major Gift Management Features
Did you know that major gifts ($1,000 or more) make up about 85% of the average nonprofit's total revenue? That means that, while every donation matters, it's essential to make sure your CRM has the tools to cultivate and manage major gifts.
There are features specific to major gifts that you will want to be sure your CRM offers:
Prospecting tools will help you research your donors' public wealth information and philanthropic records, monitoring accumulated data to find prospective major gift donors.
The ability to track long-term donor journeys means knowing and understanding your donors as you evaluate their long-term behavior and engagement. This knowledge lets you create the fundraising materials you need to move them through the donation cycle.
When you have the option to create alerts about major donors, you will have personalized outreach opportunities. You will also be able to map their journeys and understand where your nonprofit fits into their overall pattern of philanthropy. With alerts, you will know when and what to ask at a given time.
Any donor management software should provide the essentials for you to create and update donor profiles. Still, if you look for a system with features specifically designated to help you create and sustain a major gifts program, you might have just the edge your nonprofit needs to take your fundraising to a new level.
4. Event Management Tools
If you've ever thrown a party, you know that everything from the guest list to the seating arrangements can be a headache. Now imagine the stress when you're planning an event critical to the success of your nonprofit! You'll want to have a toolbox full of ways to reduce the chances anything can go wrong. A CRM with event management software equips nonprofits with the essentials to manage every aspect of your event.
Event hosting tools give you the tools to create a website, manage registration and ticketing, create a mobile app, manage speakers and attendees, think through the space layout, and even accept payment for tickets on your website. Are you planning an auction? You'll want the software to receive and document donated items and even enable online bidding.
The right nonprofit CRM will offer robust volunteer management capabilities. Having a lot of help is great, but managing the signup process, the tasks, the tracking, and even the logistics of where people need to be will help your event be a smashing success.
One of the more popular outreach methods is

peer-to-peer fundraising

, and the right software features can make this a low-cost, highly effective means of raising money and sharing your mission. Your nonprofit should be able to create an event microsite that your fundraisers can share within their networks. Team and personal pages have proven influential in introducing a little competition to peer-to-peer fundraisers. Events such as community walks, anything-a-thons, and grassroots campaigns will energize your donors and let them participate in your mission hands-on.
Another feature to consider is how your event management tools are integrated with your CRM. You will want to track and record data, such as which donors attended or participated, how many completed a post-event conversion like donating, and how your event attendance compares to previous years or events. If your CRM offers native event management tools, you will have all data in one place, making it easy to identify trends and make strategic, targeted improvements.
5. Membership Management Tools
You know your CRM is an excellent tool for managing internal processes and backend data. Still, software offering membership management features allows donors to interface with aspects of their portfolio from a branded page on your website.
How is this helpful to you as a nonprofit? Your donors will have the ability to answer their questions about past donations and giving history and update or change their payment information, address, communication preferences, or other personal information.
Allowing your donors access to self-service tools means your staff will spend less time answering phone calls and emails containing routine requests, and they will be freed up for other activities and donor outreach efforts. Consumers today are accustomed to managing their information in portals, and this feature can save your nonprofit a lot of time.
6. Grant Management Tools
Grants can contribute significantly to your overall fundraising strategy. But identifying, applying for, becoming compliant with, and tracking grants can get pretty confusing, particularly if you have more than one staff member responsible for grants.
What's the best way to manage this process, given that even identifying and applying for one grant can be a months-long, complex journey? A vital software feature is grant management capabilities to keep all your information organized, synced, and available.
Ensure your CRM offers the option to create calendars for each grant, store important documents, and keep all relevant grant information in one secure location. This will impact your bottom line because you will maximize every opportunity, and nothing will fall through the cracks.
7. Automation Features
Most nonprofit professionals have their hands full, and automating as many tasks as possible will go a long way toward making sure they spend their time doing what matters to advance your cause. Manually entering and updating data is inefficient and unnecessary when you have a CRM with the right features.
It's important to look at the daily tasks that take a lot of time and match the automation and workflow processes that most clearly fit your needs. Here are some features to consider:
Automated processes like email automation, billing automation, automatic credit card updating, message scheduling, and even donor targeting can be automated to save time and personalize the donor experience. These days, the most effective and expeditious online services are those that are automated yet personalized—it's time your nonprofit followed suit.
If a donor makes a contribution from a social media ad, but you can't attribute it, you've lost the ability to pursue fruitful paths of donor engagement. Robust data attribution tools will gather your data, sort it, and offer analysis on the best areas to focus your outreach.
Your donors all come from different backgrounds and have different stories. Then, it stands to reason that they will respond to different messages. The most effective way to reach them is to use the segmentation features of your CRM. What are some easy ways to dive into your audience? Geographic location, age, education level, and occupation are common places to start. You can drill down into a micro view by looking at one state and segmenting by county or personalizing communication to include local events or areas. More advanced segmentation includes psychographics, such as why donors care about your organization or reaching out based on their giving history and status (a lapsed donor would need a very different message than a regular sustainer, for example).


8. Reporting and Analytics Features
Measuring your progress, identifying areas that need work, and ensuring your resources are allocated appropriately are critical aspects of keeping your nonprofit healthy. You can only make data-driven decisions when you can create reports and identify trends, so the right CRM should come with some basic capabilities:
A variety of off-the-shelf report templates gives you a great place to start running reports and tells you the topline metrics that should be most visible. Commonly used templates include annual reports for donors, financial reports for your Board of Directors, and internal staff reports.
It's also crucial that you can customize your reports. Perhaps you want to know how many of your donors live in the Northeast or if there is a cluster of donors who received an education at the same institution. While pre-made report templates are helpful, the ability to drill down into the data in any way you want is a hallmark of an effective CRM.
All the report templates in the world aren't helpful unless they are housed in a user-friendly interface. We've all gotten incredibly computer-savvy, and there is a global focus on improving the user experience of everything from cell phones to databases. Reports and forms should be easy to create, customize, and read. If you're finding yourself confused or paralyzed by a muddy path, that's not the right CRM.
We also recommend that you take a look at data comparison features. CRMs that allow you to compare a variety of data fields can empower your team to make the right decisions on your fundraising strategy, focusing your efforts on what historical data proves to be successful. The more fundraising tools native to the CRM, the easier it is for you to pull these reports and leverage all the data you have.
9. Billing and Payment Processor
Asking the payment processing question can feel like you're opening a can of worms! There are so many fees and things to think about and lots of options. Having the right tools or, even better, in-house payment processing capabilities can make this headache go away. It's tricky, though, to understand payment processing for nonprofits, and it's well worth your time to get educated before you start evaluating systems.
Let's look at some features that are crucial to nonprofits:
Recurring billing helps nonprofits in so many ways. Donors that can "set it and forget it" won't forget to make a promised payment or skip one because they go on vacation. And your nonprofit can count on that donation as you forecast growth.
Let's say you have an event or a particularly successful donor outreach effort, and you have a lot of donations that your staff needs to process. This is called batch entry and settlement and is a process that can be made infinitely more manageable and more accurate with the right technology. It enables you to aggregate approved donations into a batch and quickly send them to a payment processor for settlement.
Similar to using a bank website to balance your checkbook, nonprofits must have reconciliation tools that help manage the financial health of their organization. Keeping accurate records is one of the most important things you can do and allows you to prepare accurate reports and forecasts.
A last bit of advice is to ask whether a payment processor is PCI-compliant or PCI-certified. This is a stamp of approval from the Payment Card Industry, which has developed standards consumers can trust. PCI-compliant payment processors must adhere to guidelines and continually assess their internal processes to avoid violations. But if a payment processor is PCI-certified, it's an entirely different story. This certification requires a rigorous process and a comprehensive audit by a qualified security assessor. It takes months to achieve instead of the weeks it takes to become PCI compliant. A PCI-certified payment processor gets a gold star.
CharityEngine: The All-in-One CRM
Now that you understand the essential features of a CRM, you might be frustrated to find a lot of almost perfect systems that are missing one or two features you now know are critical for your nonprofit.
This isn't a problem if you choose a genuinely all-in-one CRM like CharityEngine. With native tools and in-house payment processing, this CRM checks all the boxes. Rather than piecing together one program to send emails, another to run events, and yet another to accept and process payments, every tool you need to run a successful nonprofit is in one place.
Remember how we mentioned that all nonprofit CRMs can sound the same? Ask each about what they offer and what makes them different. PCI-certified payment processing is one of CharityEngine's differentiators, as well as the scalability of the solution. From a small, local humane society to one of the top 50 charities in the world, CharityEngine's clients have all found the perfect solution to help their nonprofit grow and thrive.
CharityEngine's CRM offers every one of the features detailed in this article. Some of the tools our clients like the most include:
Online fundraising tools for any initiative, including text-to-give, events and auctions, peer-to-peer, major gifts, sustainer management, and in-house payment processing
Advocacy software with action alert pages, zip-to-district matching of constituents to elected officials and policy decision-makers, contact pathways to amplify constituent voices, options to custom target recipients, and real-time logging of actions taken
Online forms that you can manage yourself, form-level data enhancement, auto-responder alerts and acknowledgment, online survey manager, advanced fraud protection, and reporting and analytics
A scalable solution that meets your nonprofit where it is and provides the tools and services to help you grow
When you have a question, a reliable support team is ready to help you solve problems.
When you're ready to look at CRM solutions, check out CharityEngine's all-in-one CRM. It will equip your nonprofit with every feature you need and will keep all your donor data in one place so you can gain insights and plan for strategic growth.