4 Steps to Shopping for a Nonprofit CRM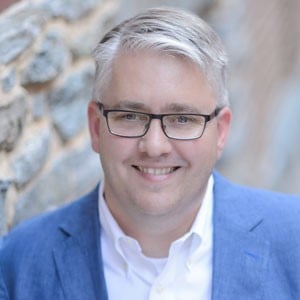 by Dave Martin
You need new donor management software, but boy, does that sound like a pain. It's not! We'll break it down into a few easy steps.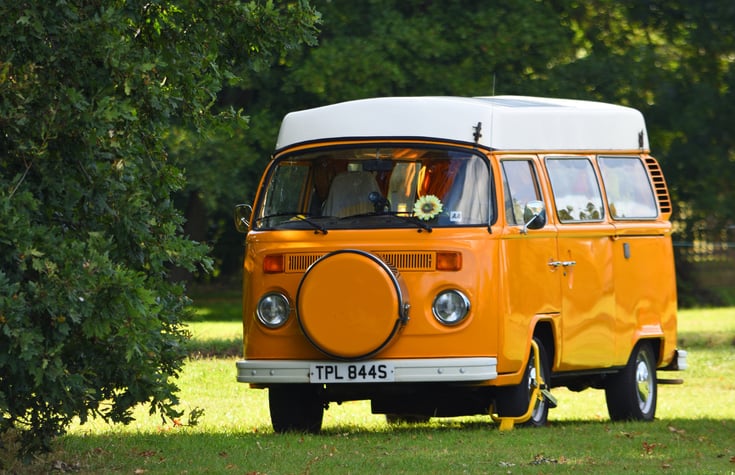 Let's talk about old cars.
Maybe you have a workhorse of a car that you've loved. It gets you around town and it takes the cheap gas. Sure, the left-back window doesn't actually go down, but you have others. And maybe sometimes the air conditioner won't work, but it's still spring, so it's not that hot…yet. And okay, the radio is iffy, so you usually listen to music on your phone and turn it up so you can hear it.
You know it's time for a new car. But the choices….the decisions…the expense…the unknowns…are just a little more than you want to think about.
It's the same with whatever donor management and fundraising solution you've got right now. There's no doubt it's good, even if there are some things you have to cobble together to make it good. But you have a sneaking suspicion you've outgrown your technology, and it's time to tackle the beast that is a new nonprofit CRM.
Fear not. We've been talking clients through this process for more than a decade, and we're happy to give you some ideas of ways to dip your toes into the adventure. You'll be prepared to hit the road and see some demos.
In this article, you will learn:
When it's time for a new nonprofit CRM (or your first nonprofit CRM)
How to dispel some everyday worries
How to get a clear picture of your current costs
How to map out the next six months and, therefore, what add-on functionality you need
How to start a list of suitable providers
What happens when you call vendors
So, is it
really
time for a new nonprofit CRM?
Honestly, maybe not. Suppose your solution doesn't rely on spreadsheets or you don't have four different systems cobbled together to provide basic functionality (email automation, donor management, forms, and payment processing). In that case, you're most likely fine. Some key questions to ask yourself include:
Is fundraising a significant focus for your organization?
Do you have more than 2,000 donors?
Does your nonprofit focus on events, virtual or otherwise?
Do you hold multiple engagement or fundraising campaigns throughout the year?
Do you currently rely on various systems to keep track of your donors?
Would automated marketing outreach and reporting save a lot of time and effort?
If the answer to most of those is "yes," you might be ready for a technology lift.
What if you already have a CRM and you're not sure you need a newer one? Many expert articles have been written about when it's time to break up with your CRM, but we'd argue that you know better than anyone when you're ready for an upgrade.
But what if no one else on my team is ready?
It can be daunting to think about the first conversations around a technology shift. In fact, we have come up with a list of everyday worries when switching your CRM and we tell you how to relieve them.
Let's assume you've tackled some of those common concerns. You have buy-in from your internal team and your Board; you just want to be methodical and strategic as you start to gather the data that will lead you down the rose-petal-strewn path to your unicorn of a perfect nonprofit CRM.
Whether clients choose our CRM or one of our competitor's products, we are happy to share our process and educate buyers. This article will share the same tested and proven advice with you, no strings attached.
Ready? Here we go.
Step 1: Get a good picture of your current costs.
The most compelling data you will want to communicate to your internal stakeholders is about cost, because every nonprofit wants to both save money and raise money. We recommend you have a spreadsheet and you begin by calculating your monthly costs.
The tricky thing here is to think outside the box. You know what your technology costs, whether it's Microsoft Excel, a CRM, or even a specialized nonprofit CRM.
But what software do you use for emails? Event management? Advocacy? Payment processing? Text-to-give or blast text? Think about all your software costs first.
Then let's calculate additional soft costs that can add up.
Do you pay for IT or tech support?
Is training available online for free, or what resources do you pay for?
When you need customization or other tweaks, can you do them in-house or do you need to hire a vendor?
How much time do you spend pulling together data from different sources to create a custom report?
How much time does your staff spend on tasks, like migrating data, that good technology could handle?
How many donors do you lose because of poorly timed or uninformed outreach?
We send our clients a Google worksheet that helps calculate these costs, and you're welcome to make a copy and use that yourself.
Finally, note when your contracts with each software provider end. You don't want a lapse in your ability to send automated emails or risk losing any donor data.
Step 2: Take a look six months down the road.
Do you have a clear growth plan? If not, start there! Our worksheet asks clients to list what the future holds, and by that, we mean a few things:
What fundraising initiatives might you want to try? There are so many ways you can reach your donors, and it's worth it to think about some that could reinvigorate your fundraising. For example:
A peer-to-peer campaign costs very little—it can send your message into different communities with trusted ambassadors communicating your message (and finding new donors!)
Blast texts can raise a significant amount of money quickly
Online auctions involve donors and offer engaging networking and fundraising events
Focusing on your sustainers and monthly donors can lead to a steady and sustained increase in donations
Mapping these initiatives out will offer your nonprofit a roadmap—which will also tell you which add-on modules you might need in a new nonprofit CRM.
Are there any other changes planned to your tech stack? If, for example, you are switching internal processes (email, calendar, messaging), that is something to consider.
What about fundraising? If you anticipate receiving a large grant or pursuing a major gifts campaign, that could impact your CRM decision.
And, of course, personnel. Is your team going to get significantly larger? Or smaller? Your staff will be involved in all aspects of your CRM, so having an idea of what it might look like will help.
Step 3: Learn the landscape.
Here's a secret: there are a lot of good nonprofit CRM providers out there. And many of them will offer the services you need, so it really comes down to the nuances:
Make a list of providers that offer the four basic features we mentioned, and make sure each vendor offers these.

Email automation
Donor management
Forms
Payment processing

Look for hidden costs. They often lurk in payment processing, training, customization, and support. If you're going to trust your vendor, there shouldn't be any hidden costs.
Take a deep dive into each vendor's implementation and support. This is where you will start to see big differences in contenders.

What is the process for them to customize, implement, and provide training for your new platform?
What is the cost?
Do you have one point of contact or project manager?
Will you have levels of resources (training videos, help centers, support tickets)?
How fast do they promise to respond to questions?
What's the process if you discover a bug?
How about if you want to recommend a system enhancement?

Ask around. Check online review sites like Capterra or

G2

. Ask for case studies or use cases of how clients are using a vendor's software. Check online groups or ask your peers. Third-party endorsements (or criticisms) are usually pretty honest!
Step 4: Book discovery calls for a new nonprofit CRM.
Don't wait to do this, even if you're not quite sure you're ready to take the plunge. Having discovery calls will help you zero in on your priorities and how technology can help you. Review your copy of the CRM assessment worksheet to help you with the answers.
What to expect in a discovery call? Plan to spend about 20 minutes, and plan to give the vendor a broad-brushstroke view of your nonprofit. Be prepared to answer questions like:
What is prompting you to explore CRM options?
What does your current tech stack look like, including email, forms, events management, etc.?
What tools do you use for donor management? Do you have a current CRM database?
What works well right now?
How many contacts do you have in your database?
How many emails do you send monthly?
What is your annual fundraising goal?
What are your most pressing pain points?
What is on your wish list that could help grow fundraising and/or help operationally?
What is your desired timeline for implementation?
Has your team outlined a budget for this expense, in relation to the total cost of your current technology and the possible need for further investment in better technology solutions?
Then, the vendor will tell you about their capabilities. These should match up to the functionality you have described.
Don't forget to ask about implementation and onboarding. This is one of those services that can make or break your nonprofit CRM experience, and you want a vendor who understands and plans for this.
You're now ready to shop for a new nonprofit CRM.
See? We took you all the way through the process, from your well-loved but not perfect car/donor management solution to driving a shiny new Cadillac. (You know what we mean.)
Now you have a handle on what your current system costs and what you need to look for in a new nonprofit CRM to meet your needs, both today and in the future. You've developed, or at least thought about, a fundraising roadmap. You have a good sense of what your options might be and what to expect when you reach out to them.
You've graduated from pre-CRM-shopping 101. You're an educated consumer, and you're ready to go forth and find a sparkling new nonprofit CRM.
Topics:
Published on April 7, 2022