Nonprofit Dashboards Get an Upgrade
Measuring your nonprofit's data is crucial to your success. Easy-to-create dashboards put the most important numbers at your fingertips.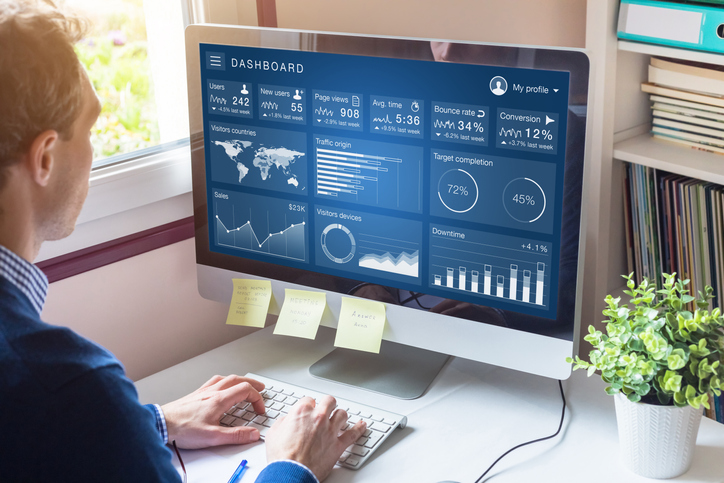 We're going to nerd out on you again.
Yes, we're still talking about our dashboards, because we are total data geeks, and we get excited to show you advances in the way our nonprofit clients can view donor data.
We recently rolled out our cases dashboard, which allows clients to have insight into questions or concerns from their constituents. At the same time, we released an email deliverability dashboard so nonprofits can track and analyze their email campaigns.
Today, we are sharing with you our enhanced customizable dashboards. Nonprofit organizations can now create dashboards to see data most effectively.
Determine Your KPIs
What does this mean for you? Think about the mountains of data you have about everything from who your donors are to whether people interact with your organization on social media. Dashboards are an easy way to visualize, measure, and compare data. Our easy-to-build customizable dashboards allow you to easily track and compare any data you want.
Consider the metrics, or Key Performance Indicators (KPIs), that measure the health of your nonprofit. When you measure these KPIs over time, you develop trend lines. When the lines start to go in the opposite direction, you can act on it quickly, rather than waiting for a problem to snowball.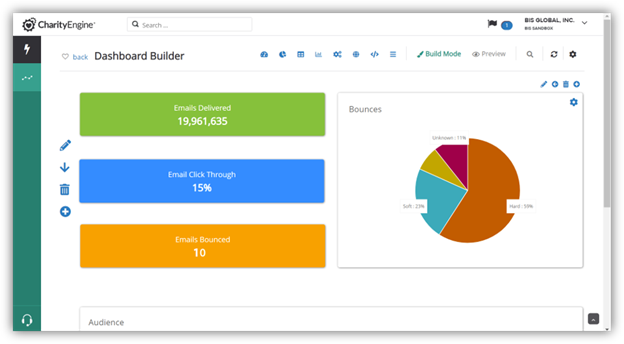 Measure, Analyze, and Pivot
Having your KPIs on dashboards is the easiest way to see how your nonprofit is doing. And when you're looking at the data, you can zero in on areas that need your attention or even change course to get the metrics back where you want them. If, for example, your data tells you that older donors aren't being replaced with younger donors at a rate that forecasts the donations you need, you'll know a focus should be engaging those younger donors now. That's the benefit of creating dashboards and measuring your metrics.
Dashboards Put You in Control
This feature improvement makes it easy to transform your data into colorful charts and graphs that give you instant access to your most important information.
The first thing you'll notice with these new dashboards is a global date filter. As you change the date range, that is applied to all the widgets, allowing you to measure different metrics over a certain period quickly. You can override the filter on individual widgets when necessary.
Building a new dashboard is a breeze. Name it, set the period you want to view, and then enter a description for internal users.
You can drag and drop the widgets right into the builder and easily switch from build mode to preview mode.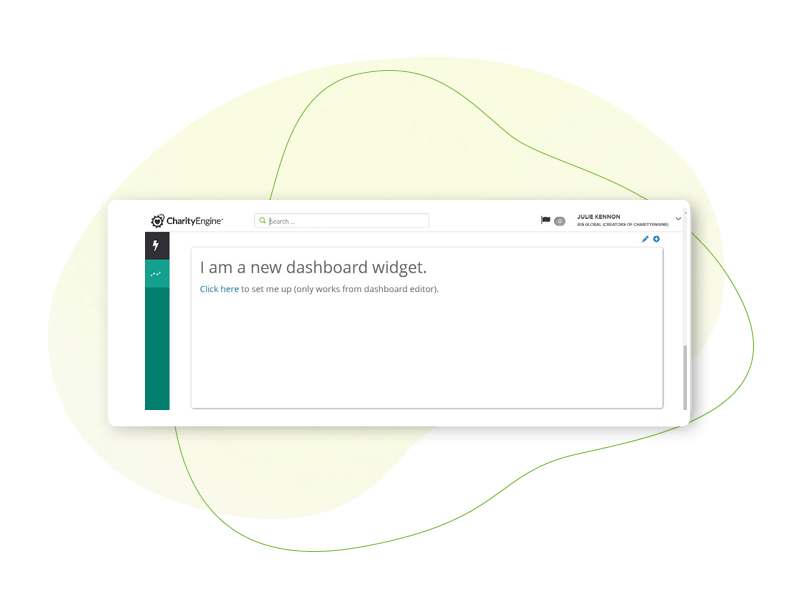 Add panels to measure additional data. You could, for example, have an Email Deliverability dashboard measuring your audience, deliverability rates, and reasons emails bounced. You can add a URL to a widget if there's a website you want to access while in the dashboard, and it's simple to change the size of the widgets or rearrange them in your view.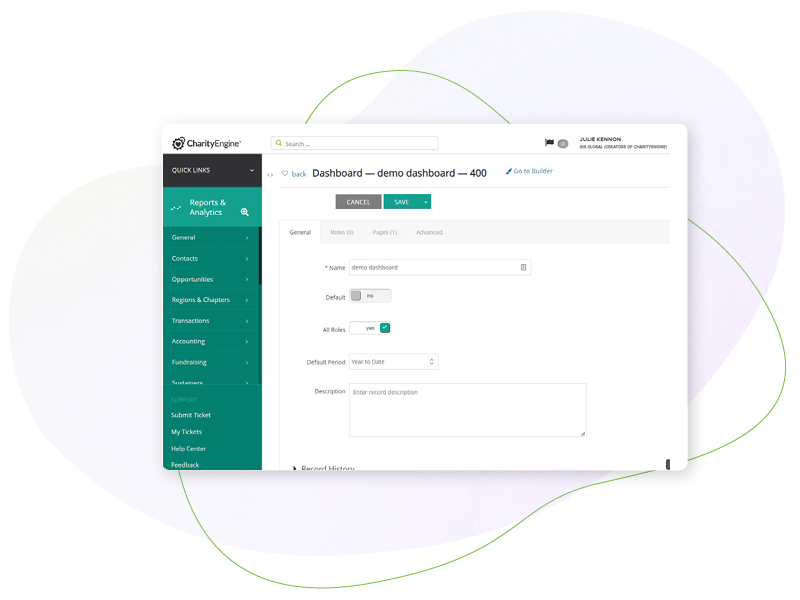 You can create a widget for any data set you've gathered, making these dashboards customizable to a micro level.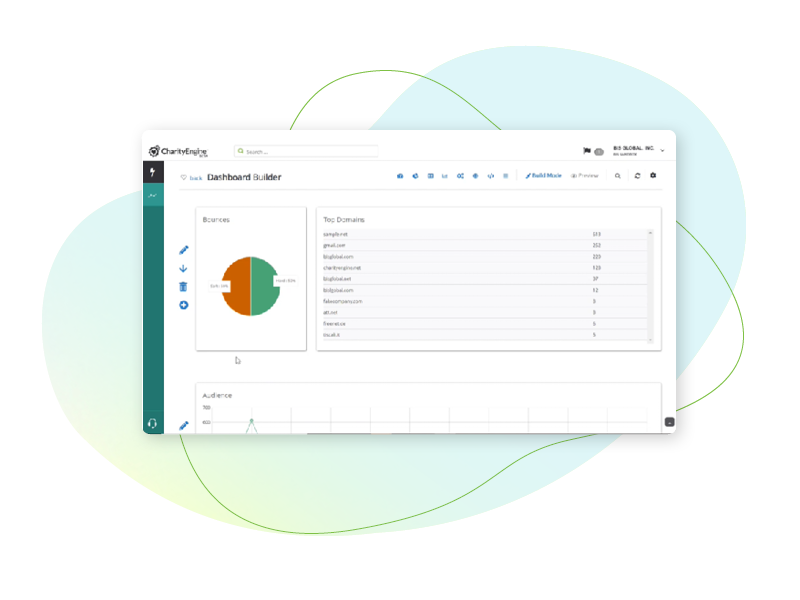 This user-friendly dashboard builder will allow our clients to map their data and see the most important metrics in one place.
Put Your Data to Work
Know your KPIs, measure your KPIs, then develop your course of action. Customizable dashboards give you a snapshot of all your most important metrics so you can quickly identify trends and mitigate unwelcome changes before they become problems.
Let our new dashboards help you put your data to work. To recap, these are the most beneficial new features available:
User-friendly dashboard builder

Extensive out-of-the-box widgets to standardize measurement

The ability to customize every element of the dashboards

A global date filter to more easily measure periods of time
At CharityEngine, there's no client feature request that we don't consider. In fact, most of the features we roll out directly respond to client requests! You can take a look at what it's like when you work with us, and always reach out if there's any way we can refine the technology to empower your organization to engage your donors and raise more money.
Topics:
Published on August 5, 2022