A GivingTuesday Calendar for Nonprofits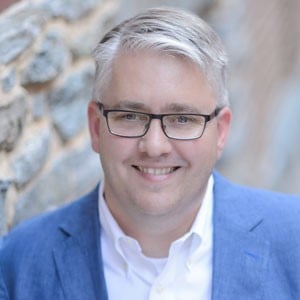 by Dave Martin
Worried about getting your nonprofit in shape for GivingTuesday? Fear not. Here's an easy-to-use guide (and a free checklist!) explaining what you can do now to set your organization up for success.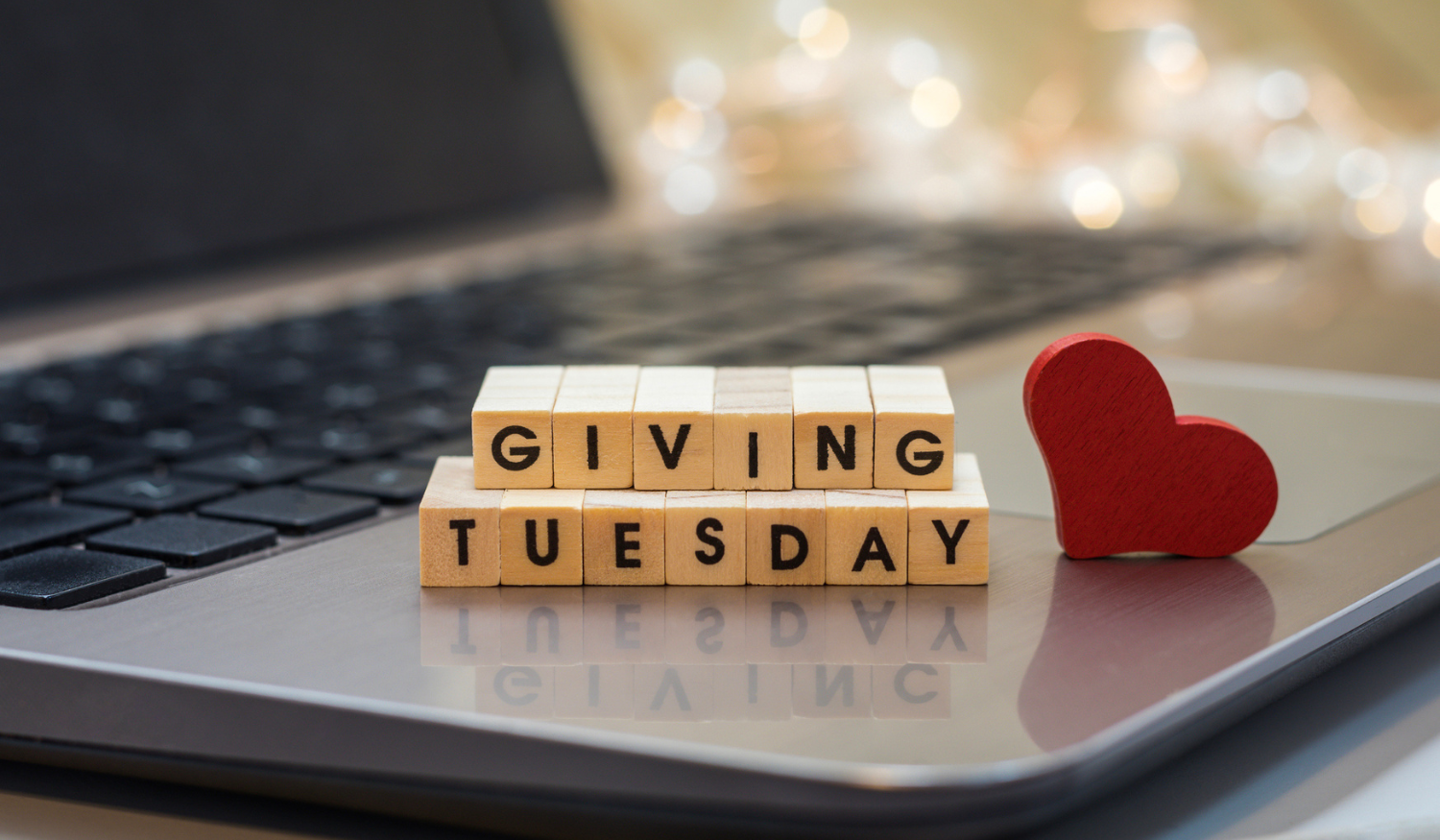 Okay, it's time to get real. What's your nonprofit's plan for GivingTuesday? If you find yourself reaching for a brown paper bag, relax. We've got you.
When the year-end giving season starts to heat up, it can seem impossible to think there's any bandwidth in your organization to push efforts into overdrive. Many of our clients start panicking right about now, and we find that breaking the season into smaller chunks helps everyone steady their breathing. So let's not think about the next two and a half months....let's talk about the first milestone, GivingTuesday.
This short article will explain what you need to do and when you need to do it. We want your GivingTuesday prep to set a solid foundation for your entire end-of-year campaign. You will learn the following:
What and when GivingTuesday is, as well as why it exists and how it can help your nonprofit

How this date can set the stage for your year-end campaign

A list of suggested tasks, broken out by week, so you have a checklist to follow
What is GivingTuesday?
Let's start with the basics. GivingTuesday began ten years ago to encourage people to do good. Nonprofits are all about people doing good, so it became the launch of year-end nonprofit giving. The official date is always the Tuesday after Thanksgiving (and the day after Cyber Monday), so this year, it falls on November 29, 2022.
The GivingTuesday website calls this day a global generosity movement, unleashing the power of people and organizations to transform their communities and the world.
Yikes. No pressure there.
So what's your goal, if unleashing the power of millions is a little more than you had planned for today?
GivingTuesday offers your nonprofit the chance to:
Increase your brand recognition

Serve as a goodwill ambassador, highlighting the need you serve

Gain new supporters through tactical outreach

Raise funds and launch your year-end campaign
Get Ready for Your Year-End Campaign
While we tried to ease you into this season over the summer with a high-level calendar, now it's time to narrow our focus to one event.
If you haven't already, the most important thing to do is decide on an overall theme and messaging for the campaign.
We recommend inverting the pyramid and starting with the call to action. What do you want your supporters to do? Assuming the answer is that you want them to donate, just saying, "Hey, press this button and give me your money!" isn't the most compelling ask.
What will the donation do? Will it save an acre of the rainforest, will it buy a family of four a Thanksgiving dinner, will it vaccinate an abandoned puppy? Make sure your call to action focuses on the outcome, and you're off to a good start.
Why does it matter? This is where you speak to your supporters and would-be supporters with a heartfelt story. It's one thing to donate to an animal shelter; it's another to donate to a puppy named Finley who was found starving in a dumpster. When you're helping Finley and other abandoned puppies just like him, it's more than just pledging $25.
Now we've backed into your theme for year-end giving—saving abandoned puppies—and you can create your messages or the stories that support your message. Finley is a message, as well as other animals you highlight.
Once your overall theme and messaging are set, you can get started in earnest.
P.S. Your theme should remain consistent, but your messages are a bit more flexible. Does something pop up in the news that makes your campaign or mission relevant? Do you have the time to A/B test some messages and see which is more resonant? Many factors can change your messages as long as you don't wobble on your theme.
The next step is to define goals clearly. Your goal is dictated by what your nonprofit needs the most: Donors? Sustainers? Volunteers? New supporters? In 24 hours, you want to accomplish what?
If you have a SMART (Specific, Measurable, Achievable, Relevant, and Time-Bound) goal or two—highly measurable—it will be easy for you to decide whether your year-end campaign was a success. And when you identify areas in which you fell short, it's a fantastic opportunity to think outside the box and make a better plan for next year.
Okay, you've got your goal, you've got your outreach theme and messaging, and now it's time put it all into action.
A Calendar for Nonprofits
Here we are, getting to the end of October. You need a plan to get you through the next month, so maybe these bullet points will get you thinking.
Let's start with the last week in October so you have a little time to wrap your mind around your tasks.
October, Week 4:
Segment your database. Who will get direct mail? Who will get email? What request will each segment get? What messaging?

Start posting about GivingTuesday on your social media channels. Use the hashtag #GivingTuesday to broaden your reach and get retweets and shares. You can start a countdown or tease content that's coming.

Begin planning the actual day and what your social media presence will look like. Can you do a Facebook live event and walk through your shelter or foodbank? Can you show the impact of donations? Will you stick to Twitter or brave TikTok? Who on your staff will be involved? Brainstorm and plan, but use data to know your audience.

Are there any logistics you need to plan now? Order swag for a giveaway, reserve a room if you're having an event, and think through anything you might need when things get hectic.

Research local events planned for the day and see if there are any partnership opportunities.

Identify your supporters who are the most engaged (time they volunteer, money they donate, events they attend) and consider asking them to support a peer-to-peer campaign that launches on GivingTuesday.

Look into different

creative fundraising ideas

and see if any might be doable. Can you create an Amazon wish list for your nonprofit? Auction off lunch with the executive director?

If sending a save-the-date is a good idea, go ahead and send it.

Make sure your donation page is in tip-top shape.
November, Week 1
Start beating the GivingTuesday drum regularly. This means social posts, emails to your supporters, and even direct mail. Start a countdown on your website or plan a big announcement for later in the month and tease that. Inject excitement into your campaign messages and give people a reason to stay tuned in.

If you have plans to add a

matching gift button

to your website or issue a challenge to fundraisers, this is when you will start publicizing it.

Create a toolkit for a

P2P campaign

or to equip ambassadors headed out into the community.

Focus on impact throughout all of your communications. Remember Finley, the cute little puppy?
November, Week 2
If you have any events planned, it's time to promote them. If it's relevant, contact local media to see if they can offer coverage.

Continue with emails to your supporters.

If you are looking for volunteers for an event, circulate a sign-up sheet now. If you need to send an invitation, this is a good week to send it.

Check in on that fundraising page and your payment processing by donating to yourself on a computer and your phone. Make sure there aren't any glitches.
November, Week 3 (one week to go!)
Now the nonprofit chatter is getting louder as all the campaigns ramp up. Ensure you're including the hashtag on all social media posts, emails, or direct mail. While that won't lead to traffic, it will highlight that you're part of a bigger mission.

Build excitement in your communications. Five more days, three more days....or report on your fundraising (the old thermometer idea, but be creative!).

What's your plan for the actual day? If you're going to livestream a tour of your facility, what will you show? Make sure you are ready for primetime.

Address Black Friday and Cyber Monday head-on: tell your supporters to save some energy to support nonprofits.

Check in with ambassadors or those participating in a peer-to-peer campaign. Do they need more materials? Have a call and get them excited about their progress.
Print our free checklist to stay on track!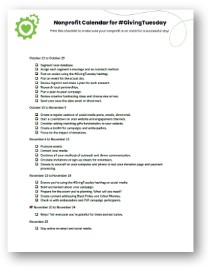 November, Week 4
Wish all your donors, prospective donors, staff, and board members a very happy Thanksgiving, and remind them of how very thankful you (and Finley!) are for their support.

Eat some turkey. Avoid the weird marshmallow sweet potato thing. Watch football or take a nap while everyone else watches football.
And the next day.....
Get on it! Your best friends now will be email and social media channels because most people are shopping or in a food coma. What do you have coming on Tuesday? Post a funny GIF or a profile of one of your donors. Keep it personal, keep it real, and keep your nonprofit in the conversation.
Cyber Monday
Splash "One more day!" over your posts.

Send an email to your supporters, thanking them and urging them to help you hit your goal.
And on the big day!
Send two emails, well-spaced out, to check in with your supporters.

Thank every donor as soon as you can. Tie their donation back to your goal.

Can you show your progress in real-time? The thermometer works!

Be available. Go live on social media, pick up the phone, call donors, and ensure your campaign gets attention.
You're Just Getting Started
Which is either exciting or makes you want to crawl back into bed. Regardless, look at what you've accomplished.
You have a clearly defined, measurable goal.

You have a theme that will carry through your year-end giving season.

You have the stories or messages you can use.

You can reuse any graphics or pictures from your GivingTuesday campaign.

If you've been

telling a story

, you have content for the next several months.
For more guidance on how to capitalize on your efforts, check out our guide to year-end giving. It offers an overview of the season and has tips that will help you organize the next few months.
This is a busy season for nonprofits, and we're happy to offer as much support and guidance as possible. And, of course, we will have the obligatory link: if you want to check out our software, book a demo. (Pro tip: we give you lots of advice for free, whether you use our software or not.)
Happy #GivingTuesday fundraising!
Topics:
Published on October 21, 2022