5 Ways to Maximize Matching Gifts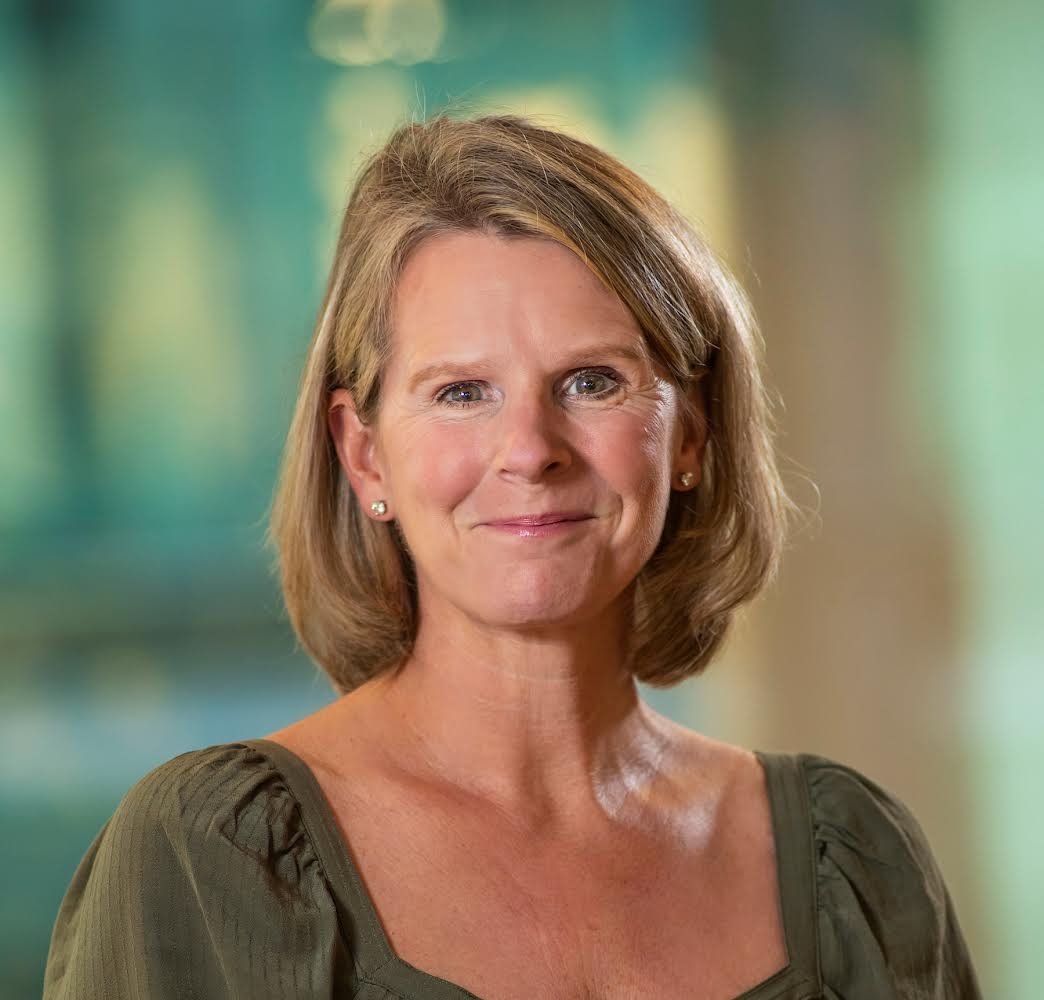 by Julie Kennon
Ready to amp up your year-end fundraising numbers? Let's make sure you're not leaving donations behind.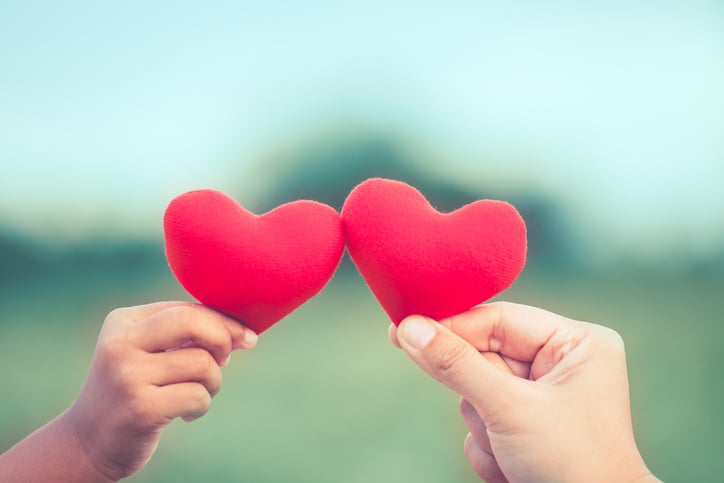 As summer winds down and the fall months loom, nonprofits are gearing up for their busiest time: year-end giving. Are you feeling like you're about to go into overdrive?
Between email campaigns that have to launch, P2P efforts you're planning, and the all-important Giving Tuesday outreach, it's no surprise you're stretched thin right now.
CharityEngine has been helping nonprofits engage with their donors and raise more money since 2004. When it comes to year-end giving, we wanted to call in one of our partners with a lot of experience amping up the dollars at year-end.
We are big fans of Double the Donation, and we've partnered with them for years to help our clients raise more money. We recently asked for their advice when it comes to making sure nonprofits aren't leaving money on the table as the calendar is about to flip to a new year.
Use this article as a checklist to ensure you're not forgetting any year-end to-dos.
What is Double the Donation?
If you're unfamiliar with this organization, Double the Donation takes all the guesswork out of matching gifts. They automate the process so your donors can quickly and easily double (or even triple) their donation with matching gifts from their employers.
Here's a quick look at how it works: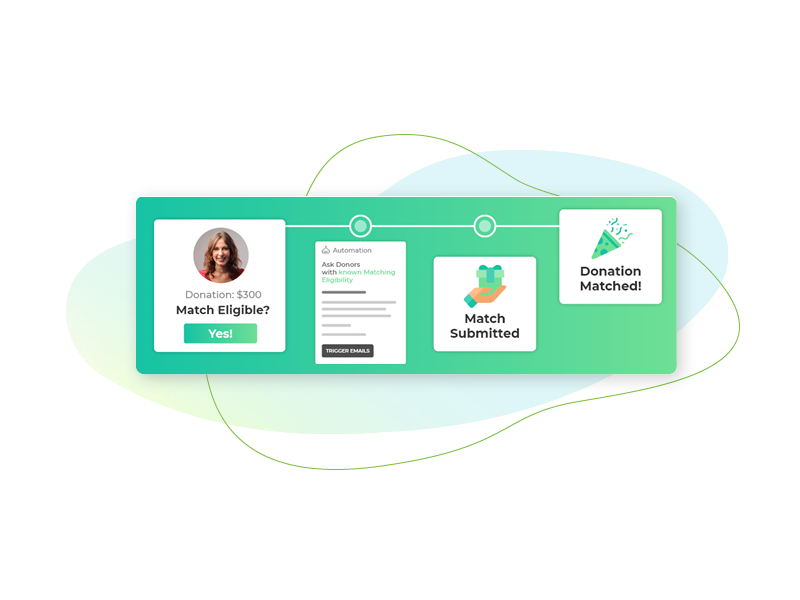 With almost 25,000 corporations in their database and more than 26 million individuals eligible for matching gifts, Double the Donation manages pairing the donors and companies, identifying employee eligibility, procuring the right forms for the donor, and ensuring the process happens quickly. They're dedicated to making sure not one dollar meant for nonprofits falls through the cracks.
5 Tips for Getting The Most Out of Matching Gifts
Interested in raising more for your organization with corporate matching gift funding? We sat down with Grace Green of Double the Donation's partnerships team to discuss best practices for matching gift fundraising with a special focus on year-end giving success. Here are five easy tips she recommends!
1. Follow up on the year's matching gifts.
According to Grace, "The biggest barrier we see when it comes to matching gifts is lack of donor awareness. There are millions of eligible donors out there, but they will never take that next step unless they know it applies to them."
Specifically, she recommends sending emails to all of your donors, asking them to check their matching gift eligibility status (or even sending qualifying information directly their way). Most matching gift program guidelines have a due date by which employees must complete their match requests, and many of these deadlines align with the end of the calendar year. This means that even donors who have given months ago may still be eligible to submit a matching gift request and get their donations doubled. Perhaps this benefit was added mid-year, or someone switched jobs and is now with an eligible company. If you don't ask, you'll never know!
Double the Donation makes it easy for donors to determine their matching gift eligibility status and then actually submit their match requests. The goal here is to demystify matching gifts and connect donors with actionable next steps. With the CharityEngine and Double the Donation integration, your organization can quickly get started amplifying matching gifts to your audience in time for all of your end-of-year fundraising⁠—regardless of when the initial donations were made.
2. Batch it!
Contrary to popular belief, recurring donations can still be eligible for matching gifts. If the sum total of a supporter's recurring donations is eligible (most companies have a limit to the amount they will match), your donors can batch the gifts together and submit a matching gift request for that lump-sum donation.
You don't have to batch an entire year, either. Instead, donors might batch three or six months' gifts if the total sum is still under a company's outlined matching gift maximum. Not to mention, adding together multiple months' worth of donations can help donors reach their companies' minimum match amount, even if a single donation had fallen below the matchable level.
This is a great reason to reach out to your sustainers who give a monthly amount rather than a lump sum once a year. Not only can you show your appreciation for their continued support, but you can highlight the option to give even more without having to reach back into their own wallets.
Not sure where to get started? Run a report in your CRM and pull all your sustainers. Then, create a plan of action to educate donors and supply the next steps for the matching gift submission process right on your website. Even better if you have access to your recurring donors' employment information! If not, consider taking this opportunity to collect employing company data and target your matching gift batching strategy as such.
3. Leverage matching gifts in your marketing communications.
Mentioning matching gifts can be a great motivator for donors to give and to give more⁠—especially when it comes to those that may have previously been on the fence. In fact, research shows that 84% of donors are more likely to donate if they know a match is offered. Not only that, but Double the Donation has seen a 51% increase in average donation amount when matching gifts are mentioned in fundraising appeals.
Remember that, once again, the biggest barrier here is donor awareness. Combat this knowledge gap by utilizing any and all opportunities to inform your supporters about matching gifts. The more your supporters know, the more likely they will submit the matching gift request and drive additional funding toward your cause.
The Double the Donation team recommends mentioning matching gifts in all of your existing marketing assets, including social media, direct mail, your nonprofit website, etc. Knowing that matching gifts can increase the average donation amount is another reason to educate your donors about this opportunity at every chance you get.
4. Engage beyond the donation.
Further, Grace discussed how a donor is so much more than the money they give. These are your most ardent supporters and should be treated as key players in your organization's success⁠—because they are!
She recommends paying attention to the cadence of your asks to ensure that your donors don't end up feeling like a piggy bank. If you're gearing up for a massive year-end campaign and you know donors will be asked repeatedly to help you reach a goal, maybe you spend time developing personal relationships and learning the "why" behind the donors.
Each donor has a reason they support your mission, whether it's geographical, familial, emotional, or relational. If you can learn what it is, make a note in your CRM so you can personalize your outreach and develop an even closer relationship.
At the same time, keep in mind that matching gift asks do not require donors to reach back into their own pockets, which is what allows these requests to help develop and deepen your donor relations. As you do so, remember to continuously highlight the increased impact that corporate matches can bring, and relate it back to the personal connection your donors already feel to your organization and its mission.
5. Acknowledge stewardship.
When was the last time you launched a donor appreciation campaign? One of our clients told us she called her team in after a big fundraiser, and they spent the day calling donors to thank them. The response was incredible!
Do you have any branded items you could send to some of your donors? Or, if you're not flush with pens or t-shirts, you can launch a fun or even silly contest on social media, and the winner can get a prize.
Recognize your donors publicly, whether it's in emails, on your website, on social media, or all of the above. People love to feel appreciated, and you're uniquely positioned to broadcast the good your donors do. Especially as you start to plan for the end-of-year giving season, remember to acknowledge and thank your donors for how they have and will continue to engage with your organization.
Remember to thank your donors for their participation in matching gift programs as well! Though the match funding doesn't come directly from your donors' own wallets, recognizing that the corporate matches being paid out wouldn't have been possible without their added efforts is essential.
Matching Gifts Make Everyone Feel Good
If you need another reason to focus on corralling any potential matching gifts, look at it in the most practical sense: these corporations have money set aside that is designated for nonprofits, and they want the tax write-off, so they're eager to disburse it. There's no reason you shouldn't benefit from these (generous) programs! Your donors get to take credit for a greater amount than they donated, and it doesn't cost them a thing.
And you? You've doubled, maybe even tripled, the generous funds you've raised. The real winner is those who benefit from your mission⁠—because you now have increased power to change the world.
If you want to learn more about CharityEngine or how our clients benefit from our partnership with Double the Donation, give us a ring. Want to hear from Double the Donation? Check out our webinar!
Topics:
Published on August 24, 2022