4 Ways to Reward Your Donors So They Feel Like Superheroes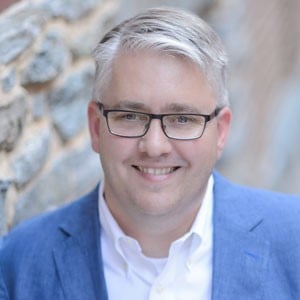 by Dave Martin
Your donors are your superheroes, so how can you prove it? This recap of a recent webinar gives you the four tips you need to strengthen donor relationships.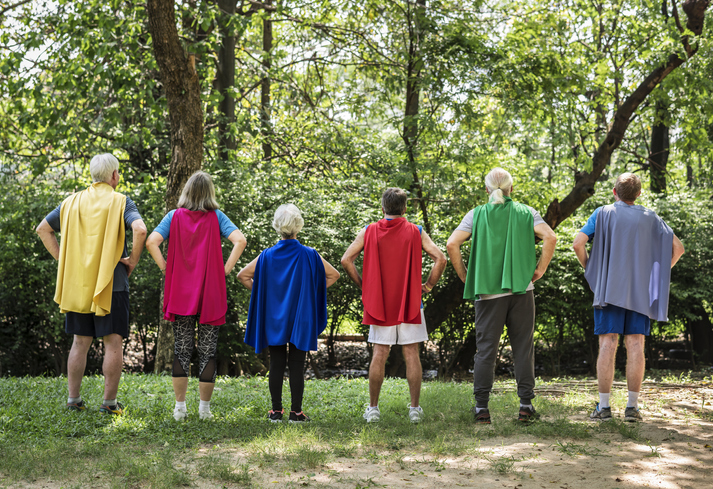 We recently asked this pertinent question: Have you hugged a donor today?
And while we got some laughs, the truth is that your donors are an amazing bunch! They care about a cause, they are willing to engage with this cause, and they're even willing to donate money to this cause. They act like superheroes, so let's think about how you can reward your donors so they get the superhero vibe and feel some love.
John Coogan, CharityEngine's Senior Director of Product Solutions, recently sat down with Sam Jones, our Director of Customer Operations, and discussed the four ways any size nonprofit can show donors how important they are. John brings a unique perspective to our team and to our mission of helping nonprofits thrive: he has served at an executive level at organizations as large as Wounded Warrior Project and as small as the Children of Fallen Patriots Foundation. In this webinar, he shared his best practices for donor engagement, regardless of the size of your nonprofit.
1. Understand the why.
Your donors found you for a reason. You know they're interested in your mission and they're willing to engage with you, but what's the why? What inspires them?
Let's imagine that you're a nonprofit that seeks to increase FDA funding and clinical trials for a rare disease. You know your donor gives steadily all year long, with a modest donation every month. But, for some reason, that donation doubles or even triples every September.
Why? If you knew the why, you could customize the messaging and outreach.
Perhaps this donor lost someone to this rare disease one September and she memorializes them with a larger donation on that date.
Perhaps this person ups her donation because someone she loves survived the disease and his birthday is in September.
Your outreach would be very different, but if it was personalized, just think of the relationship you would create with that donor.
Understanding the why helps you to cultivate relationships with people, and relationships engender loyalty and generosity. Relationships also engender ambassadorship, which we will get to in a moment.
2. Choose technology wisely.
Think about your needs as a nonprofit and choose technology with capabilities that meet those needs. You can read this article to see which eight CRMs we think are pretty awesome (and no, we aren't on the list, it's eight other CRMs we think are pretty awesome!), but we do recommend an all-in-one solution that will grow or evolve as your nonprofit evolves.
With a robust tech stack, you're able to assemble a holistic view of your donors. Take the donor we spoke about: a good CRM will tell you a lot of details:
Who she is
Where she lives
Her donation history
When you should approach her for an increased donation
How much you should ask for
Technology can collect and segment and analyze countless data points, tell you when to engage, and tell you what to ask.
A solid tech stack—one you've chosen carefully—will allow you to pinpoint effective donor engagement.
3. Get everyone on the same page.
If you want to hear a cringe-worthy story, our CEO tells about a nonprofit that received a substantial bequest. We're talking millions of dollars! The people at the nonprofit that managed large gifts knew all about it and were high-fiving each other.
The people on the other side of the office saw that the donor hadn't responded to an email campaign asking for a $25 donation. They sent him the last email in that campaign, which (unfortunately) questioned his loyalty to the cause.
As you can imagine, this didn't end well for the nonprofit.
Bottom line is this: have a single source of data (refer back to that snazzy tech stack you just built), and then share your data across your organization. Record every conversation, email, and text. You want consistent, appropriate outreach, and you do not want someone in your organization to sever a relationship because you didn't talk to each other.
4. Dive into the numbers.
If you've read this far, you know how much data we want you to collect, analyze, and share about your donors. Understanding them on a human level will elevate your nonprofit and help raise more money. It will also create relationships that can serve you on many levels.
Knowing your numbers helps you know your donors, and helps you see which methods of engagement are reaching which people with the most fruitful results. John recommended testing different methods and types of engagement to understand the donor lifecycle and when asking for a gift makes sense. Information allows you to be an intelligent, compassionate nonprofit that cares deeply about donors...and proves it.
So what are some things any nonprofit can do to make donors feel like superheroes?
Create ambassadors. John recommends giving a few loyal donors across the state or country a title (Ambassador!) and a t-shirt and asking them to talk to their friends and families about your mission. Think of the power of 100 donors (or 10,000, or 100,000) spread out across a region talking about the good you do—and it won't cost you more than a shirt or water bottle.
Be immediate and personal. Take a look at your most loyal donors and send them a handwritten note expressing your appreciation. When they give, immediately acknowledge it with genuine, personalized communication. Drill down into the micro-scenario: this person just wrote you a check or authorized a charge on a credit card. They deserve an enthusiastic and heartfelt thank you!
Connect donors with your mission. John told the story of an outing for the families of deceased veterans. His nonprofit invited some donors to meet the families and children for whom their donations were providing scholarships. You can imagine how those donations spiked! No matter what your cause is, show your donors the good they do. It can be a video on the donor portal page of your website, it can be a testimonial sent via email.
This sounds great, but do I have to start my donor reward campaign right now?
I know what you might be thinking: these are great ideas for a nonprofit with more money/donors/staff/time/Oreos in the kitchen.
Wrong!
Every single person in every single nonprofit can take this advice and start cultivating relationships, one at a time, that will offer big payback down the road.
Increased giving, you mean? Yes, but our tips will also keep you in touch with these philanthropic people. You'll keep listening to them and making sure your organization evolves as time goes on. So, start with one birthday card or one thank-you note and cultivate a connected, caring group of superhero donors. You'll be glad you did.
Topics:
Published on February 25, 2022