Hold the Salsa and Bring on the Guac! (Updated July 2023)
by Will Hicks
You've heard the news; the Salsa CRM is being sunset. But don't worry! You've got options.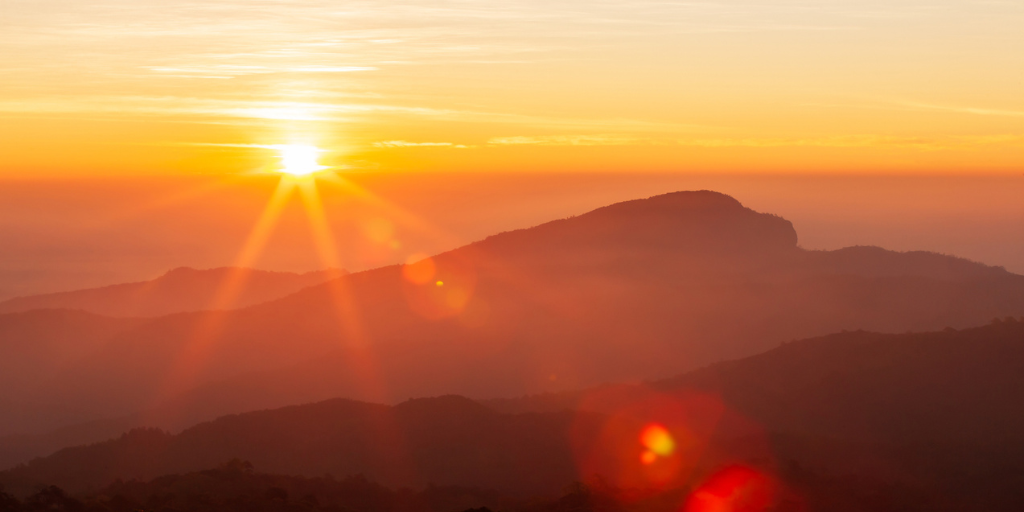 Update: Salsa Labs recently extended the window before the platform is sunset. Users will have access to the platform until December 2024.
Okay, okay, we're done with all the corn(y) chip, salsa, and margarita jokes. (Now we're done.) Let's speak plainly: the Salsa CRM is sunsetting, and having your CRM evaporate can be stressful for nonprofits.
There's good news: you have a few options.
There's cautionary news: you need a plan.
There's dire news: time is running out.
Being cheerfully optimistic, we'd rather focus on the good news, help with the cautionary news, and avoid the dire news. There are options. Let's look at what they are and weigh some pros and cons so you can make a plan.
Option 1: Choose EveryAction or Network for Good.
By the end of this year, you will be asked to migrate to one of Bonterra's other platforms—EveryAction or Network for Good.
(A quick side note: Bonterra is a conglomerate. The business model is to purchase platforms and technology to create an "umbrella" of services. Bonterra is ditching Salsa but offering two solid choices for your next CRM.)
Is migrating to one of these a good idea?
In some ways, this is a good plan.
Bonterra will try to make the migration seamless.

EveryAction is a good CRM for small nonprofits. While your ability to customize dashboards, use marketing automation, or pull custom reports is limited, it has the basic features a nonprofit needs. Prior to being acquired, users gave it high marks for support but noted it's "cumbersome to use."

Network for Good is also a good CRM for small nonprofits. It, too, has the basic tools you need, and users say that it's easy to use. There are limits to reporting and customization, with comments about how hard you have to work to make templates look polished.
Is migrating to one of these a bad idea?
Being railroaded is never a great feeling, and we'd offer a few words of caution:
If you are anything other than

a small nonprofit that intends to stay small

, it's not clear that these two options can scale to enterprise-level growth without further acquisitions.

Bonterra has proven they are quick to add companies to the umbrella but also quick to sunset them. Staying within the conglomerate is

not your most stable option

.

Everything anyone liked about these two independent companies is likely to

disappear

. There's a new boss making decisions for the good of Bonterra, which is different from a CEO making decisions for clients of a CRM vendor.
Option 2: Choose Another CRM...Like CharityEngine!
What if you took this opportunity to assess your nonprofit and the competitive landscape? Technology changes so rapidly that we always recommend a periodic review of your needs, and it's a good chance for you to see what's out there that can make your job easier and your nonprofit more successful.
As we've been quick to point out, the CRM landscape offers many choices. As you can likely tell, we would not recommend you stay with Bonterra.
But shopping for a new CRM is a pain. We offer a comprehensive guide with editable worksheets that makes it easier to select a new CRM and find the perfect match for your nonprofit.
And, in the meantime, let us throw our CharityEngine hat in the ring and tell you why we're the best CRM for your nonprofit.
From Salsa to CharityEngine
Lately, we've been talking to a lot of nonprofits that are exploring CRMs. At some point, they want to talk to us.
Why?
Our implementation team is so good that

clients have cried when it's time to move on

. (This is completely true!)

Our training, customer success, and support teams are

so good

that clients can't remember why they were sad to leave implementation. (We're pretty sure this is true.)

Both CharityEngine and Salsa use Cardpointe/Fiserv. There will be

no interruption to your payments

being processed, and your supporters will never have to open a new account or change anything.

CharityEngine has proven success with the smallest nonprofits (hello, Merlin's Magic Wand!), the medium-est nonprofits (hi, Rescue Village and Food Bank for the Heartland!) and even the wowza-biggest nonprofits (we see you, Wounded Warrior Project and Easterseals!).

We scale to any-size nonprofit.

We offer impressive stats. Our clients enjoy up to a

99% retention rate

...that means we help you get donors and keep them. Average

gift sizes increase almost 25%

, clients are excited to

grow their donor base at a rate of 32%

, and we are

100% effective at preventing sophisticated fraud attacks

.

These numbers say a lot, and they translate into success for our clients.

If you need targeted

advocacy functionality

, we've got you covered! Clients like Research!America depend on our

advocacy modules

to effect change.

Our comprehensive CRM offers all the tools you need, but our robust APIs mean you can build a tech stack as intricate as you want. Importantly,

all the data will be kept in one place

, making your reporting, analytics, and even AI better than another system's.
We'd urge you to take a look at what we're offering. While our clients and statistics are impressive, it's more impressive when we can show you what we'll do for your nonprofit.
CharityEngine was created to give nonprofits the technology they need to succeed. That's still our mission a few decades later. We're here to help you, to partner with you, and to be right by your side while you change the world.
And, before you ask...
We're not for sale.
No matter where you are in the CRM-shopping or decision-making process, give us a chance to show you what we've got. No pressure, no stress. Just a demo.