New Product Features from CharityEngine
Ready to hear about some of our newest features?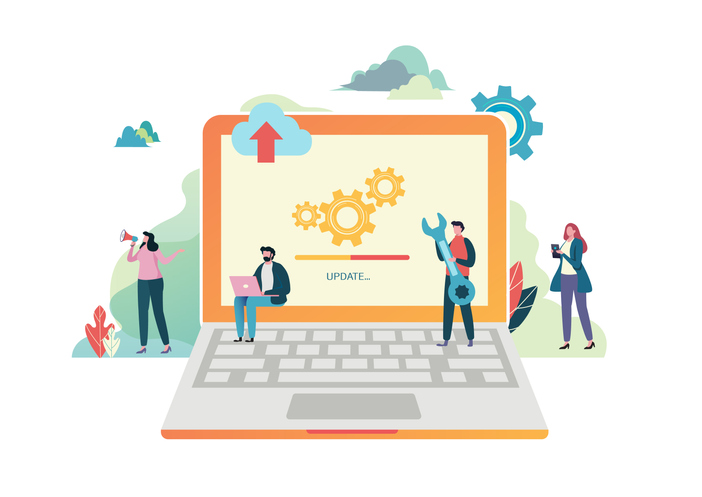 Product release day is always a happy one at CharityEngine, and it's not only because we get excited as our product evolves and makes managing donors and raising money even easier. It's also because we can practically hear the squeals of excitement as clients realize the feature they most wished for is in the release! In fact, the new features we're announcing are 100% driven by client requests.
And that's the most important takeaway for our clients. You use our software every day, and you have a direct effect on how our product evolves. Our tagline is that we "Power the Good to be Great," and we are committed to making sure our products grow to meet your needs and help you be great.
Our next release offers more than 100 product enhancements and the features rolling out were requested by those of you using our software. Here are the top features we think you'll love:
You can use a new out-of-the-box communication series to contact your donors.
The release offers new communication series workflows that will make communicating with your donors a snap. Whether you want to welcome them to your organization with emails or automatically send sustainers or regular donors emailed receipts, it's easier than ever to set those up with the click of a button.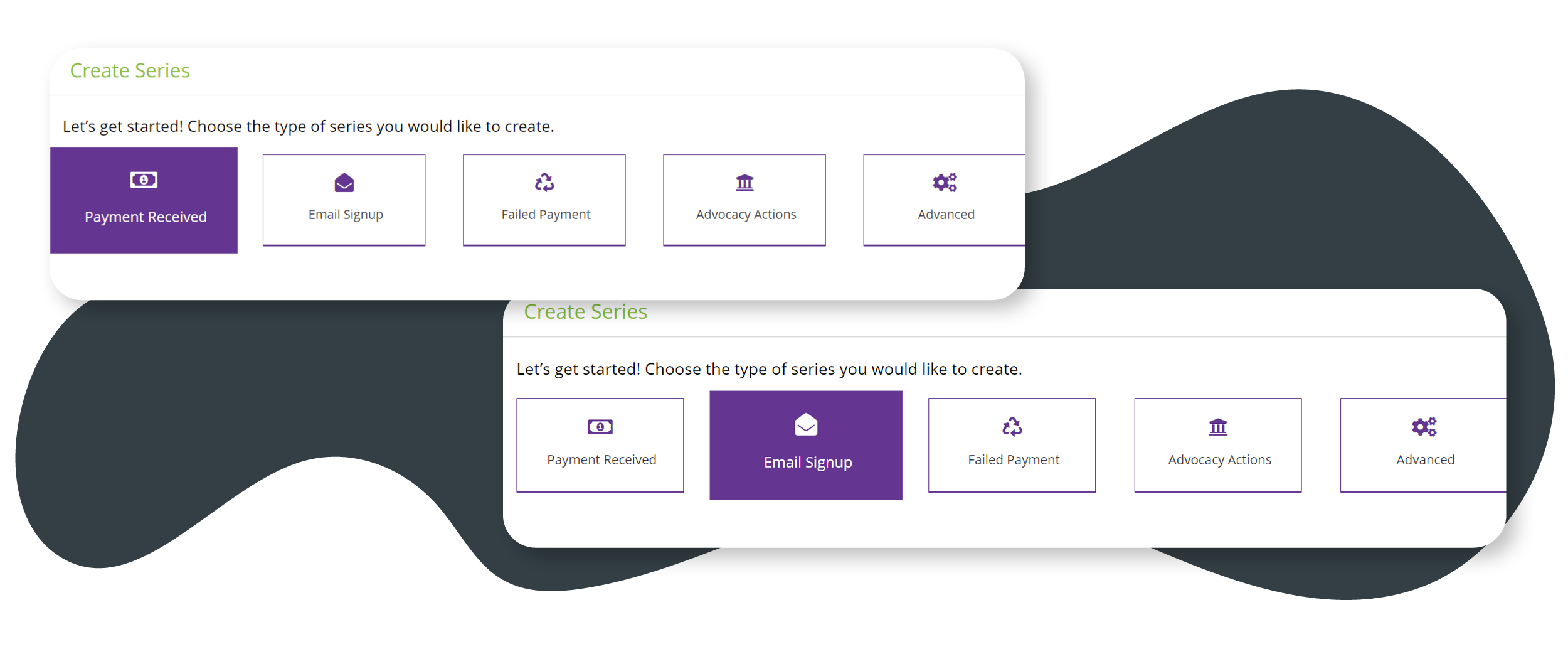 Your emails will get where you want them to go.
All your brilliant fundraising emails aren't worth much if they're bouncing back to you! And emails won't bounce if you've verified the accuracy of the email addresses. CharityEngine has two options for clients wishing to confirm the validity of email addresses:
Email Delivery Verification is an out-of-the-box feature that you can toggle on or off. We recommend that you keep this on, as automatic email verification will protect your domain reputation and improve your inbox delivery rates.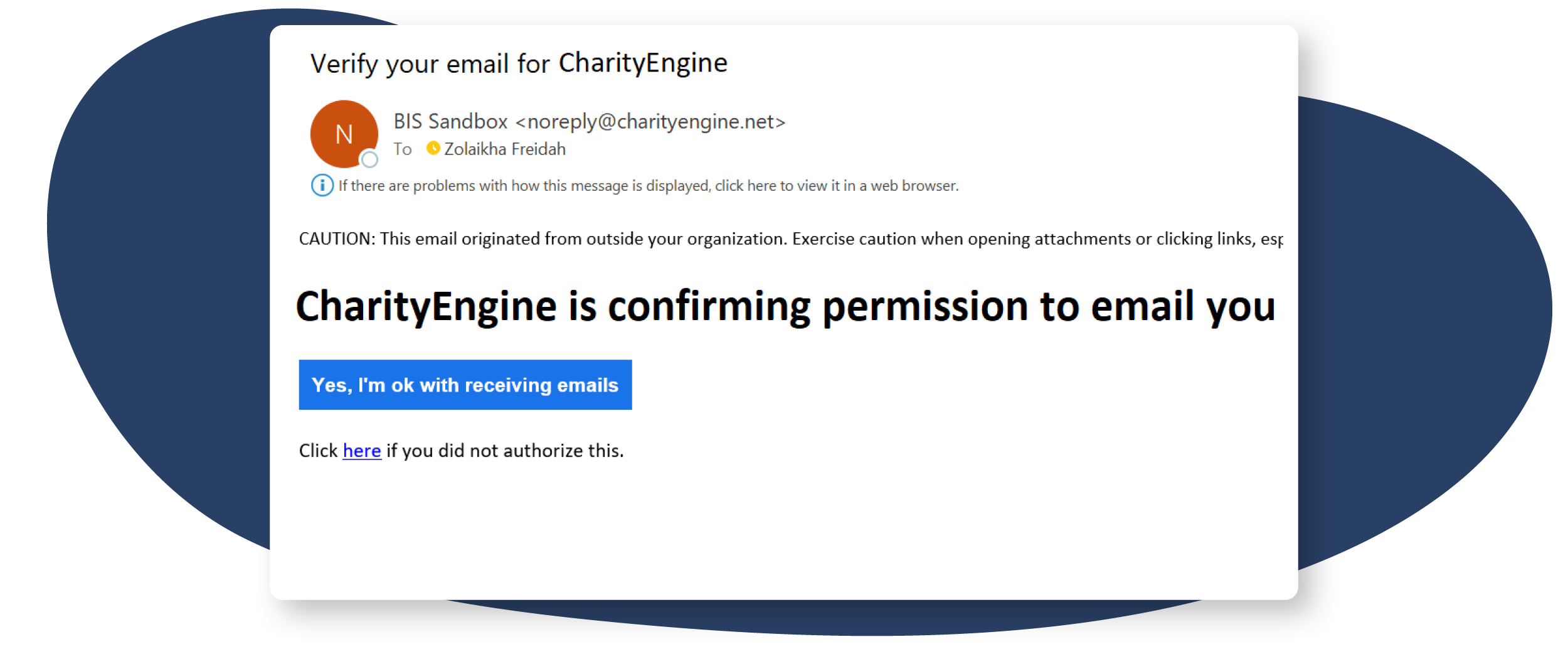 Email Address Validation is available for an additional fee and this will automate the validation process...you can rest assured that every email you send will go to a valid email address.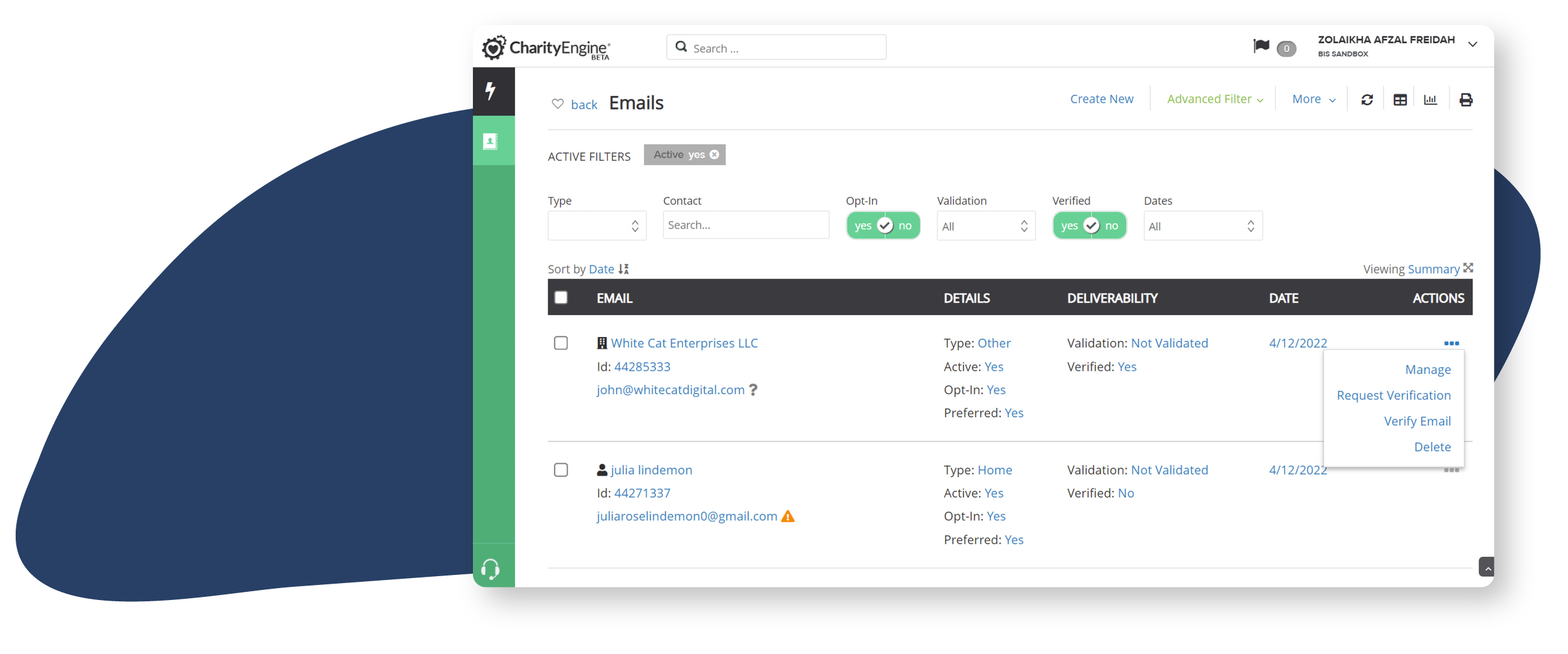 With these tools, CharityEngine is continuing to meet our 99% email deliverability rate. We know how valuable a robust email automation tool is and we will strive to be the best vendor out there.
You can accept checks with ease.
CharityEngine now offers direct processing of checks, meaning there aren't any middlemen.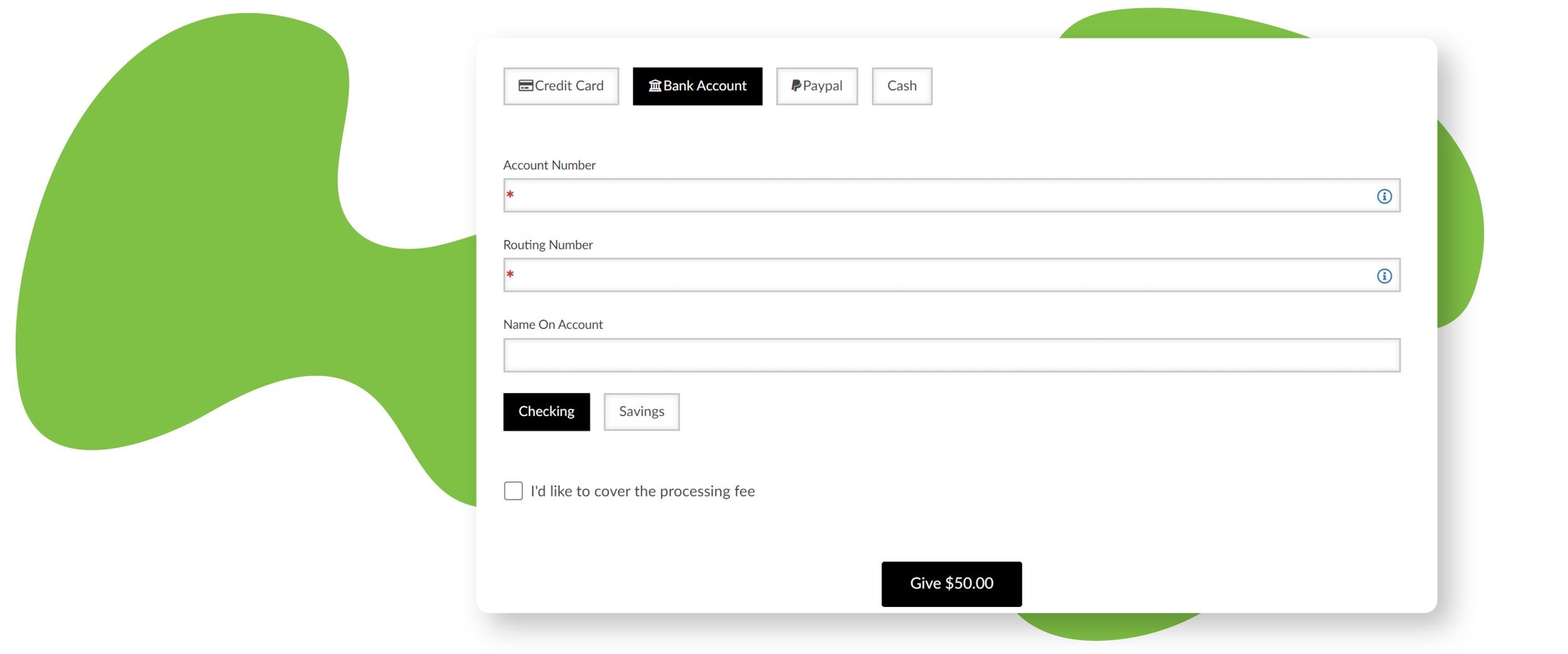 When it's just your donor's check coming to us and the money hitting your bank account, there's less room for error and you'll get your funds faster. A bonus? This is much easier to set up in your account than it used to be.
Oh, and when we tell you there's a contract addendum to cover this, don't worry that it's going to cost you more...it won't!
Your donors can easily register for peer-to-peer fundraising initiatives.
We heard you loud and clear….it was getting confusing for supporters who forgot their login password. We changed the workflow, so donors and supporters can generate a temporary code to log in if they forget a password.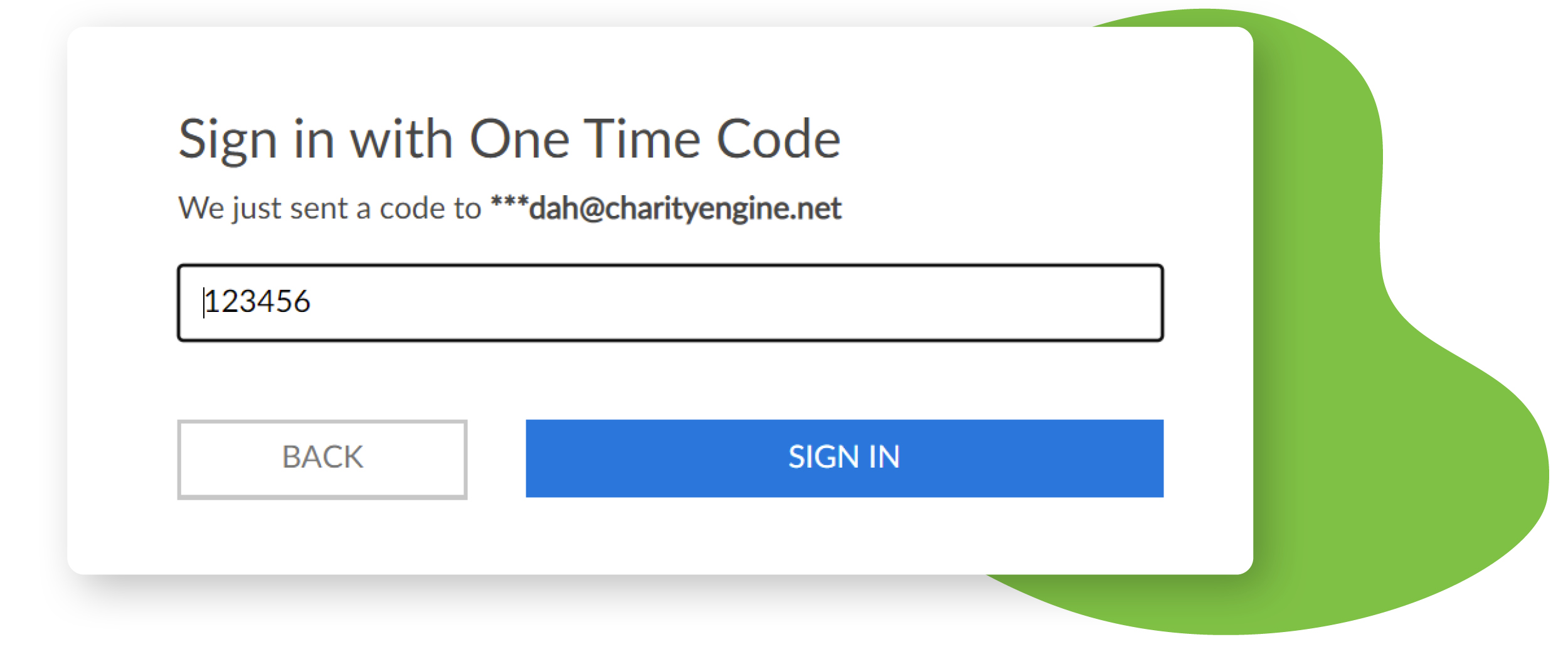 You can speed up your blast email sends.



Want to send an email to your entire database, but you don't want to wait for all the preprocessing email automation needs? Easy! Schedule your post in snapshot mode and your campaign will begin processing immediately so it's ready to go out at the appointed time.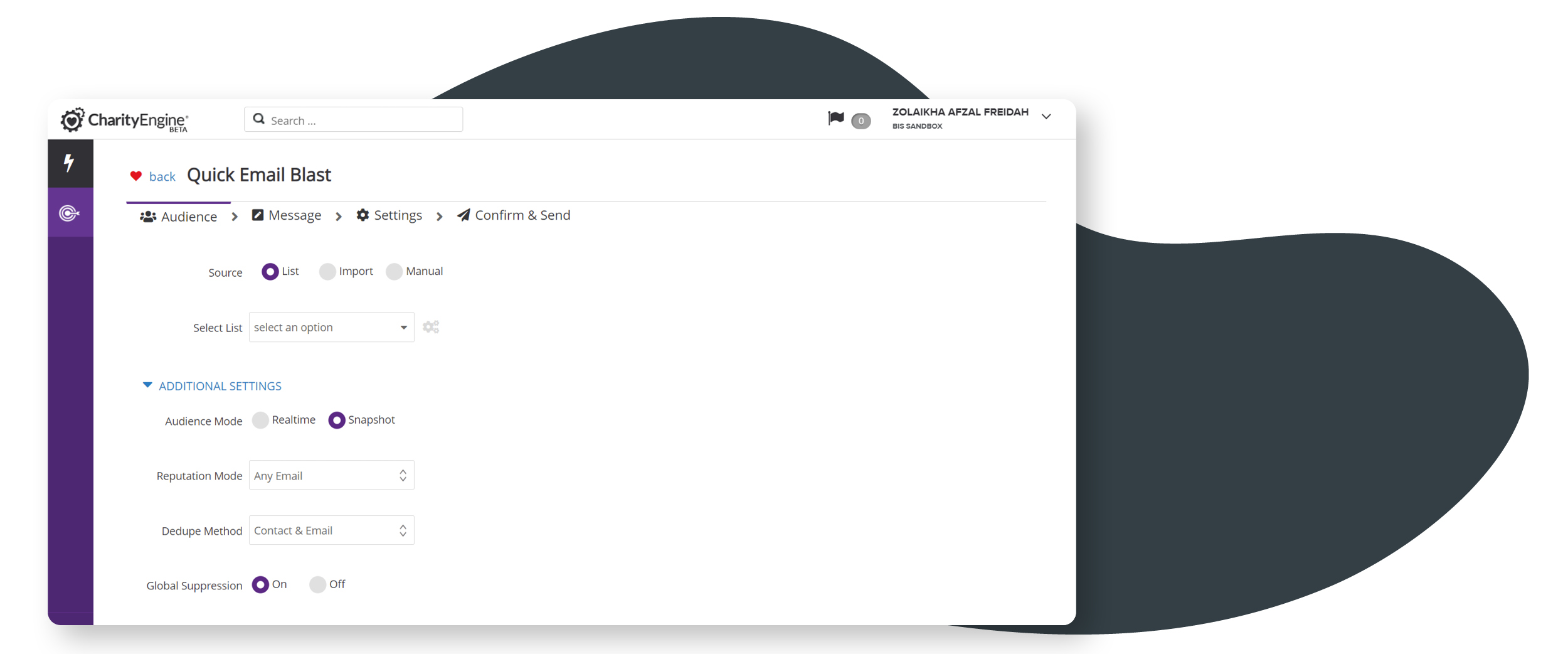 And there's even more to be excited about in this release. We've got new controls so you don't send an email twice on the same day, a date picker on the user account history, new search functionality, and improvements to SMS blast text functionality.
Take the new features for a spin and let us know what you think. If you're shopping for a new CRM, read about how it looks to work with us. And, as every product release proves, if you have an idea of how we can power you to be great, we're all ears!
Topics:
Published on April 28, 2022