October Feature Release from CharityEngine
We're rolling out some exciting new software features! Take a look to see if your requests made it in.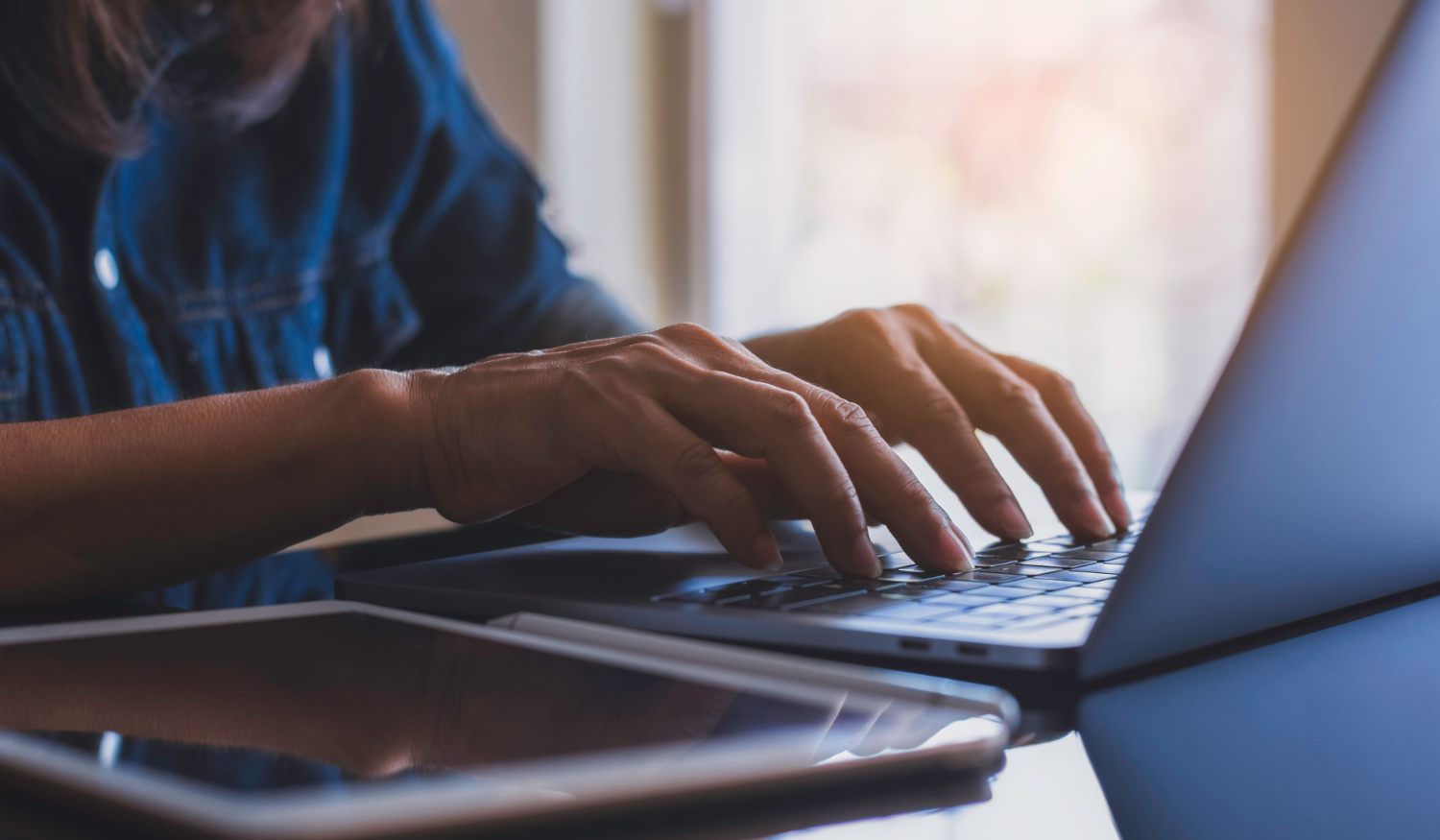 If you've been around this space for a while, you know that almost all of CharityEngine's feature releases showcase functionality requested by clients. We love sharing this news and showing you what a direct line you, our clients, have to our dev team!
Our latest features include five exciting updates:
Subscribe-to-pages functionality
Payment dashboard
Sustainer dashboard
Advocacy updates
Are you ready to dive in and learn how these features will improve your donor management and fundraising?
Subscribe-to-Pages Functionality
Do you wish you could notify your supporters when pages on your website are updated or changed? This feature release includes a "subscribe" button you can add to any page in your CMS, allowing users to sign up to receive updates.
This will come in handy if you want to update subscribers on the status of a fundraising campaign, or if you publish new content that would interest them.
It's also now possible for your organization to send push notifications for online content, offering yet another avenue for you to communicate important news to your constituents.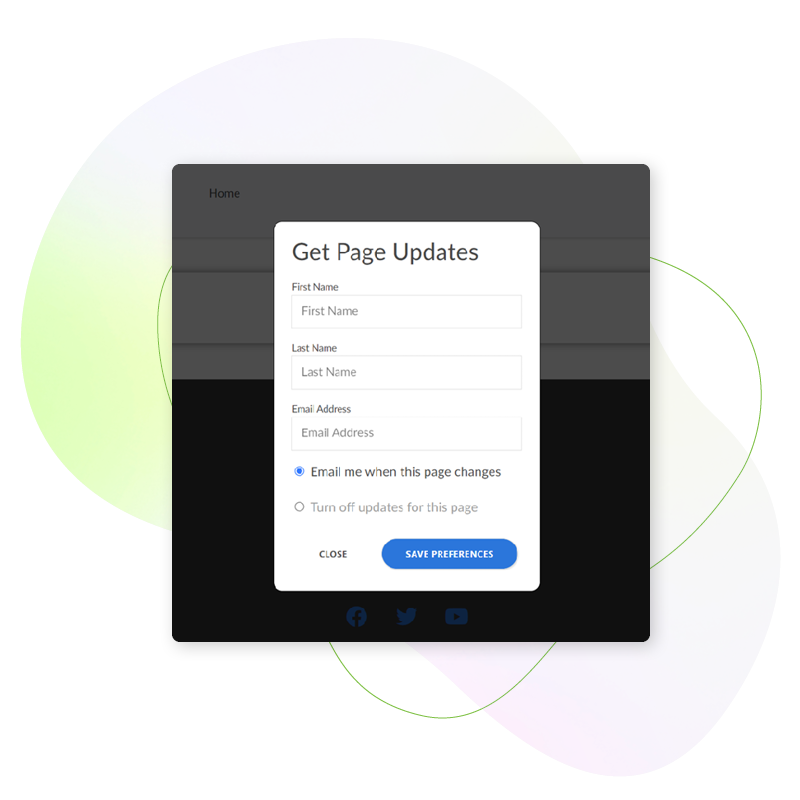 Payment Dashboard
At CharityEngine, we believe in the power of data to show you both the health of your nonprofit and the most effective path forward. We're proud to be the only true, all-in-one fundraising CRM, where all your data is in one place and truly actionable through rich analytics.
That's why we created this payment dashboard. The funds you raise, the trends they show, and the financial forecasts you can make are directly tied to the success of your nonprofit. Our payment dashboard puts the most critical metrics in one place, so you can see, at a glance, your balances, what is forecast to come in, which channels are most lucrative, and how your current fundraising compares to historical data.
Dashboard data becomes actionable when you run customized reports, showing you which areas of your financial snapshot are strong and which need attention. The dashboard can also be customized to include any other payment elements and views of account statuses.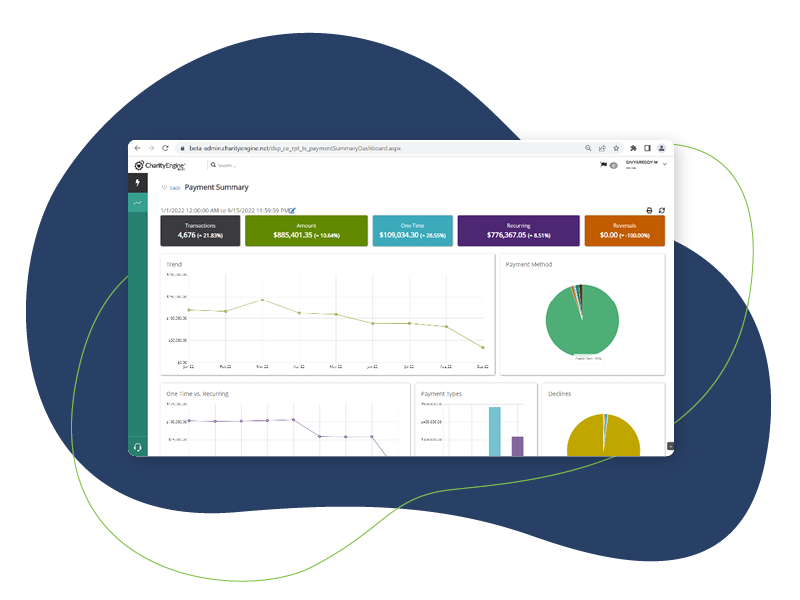 Sustainer Dashboard
A companion to the new payment dashboard is our sustainer dashboard. A strong sustainer program is one of the most accurate indications of the health of your nonprofit, and understanding the details of this program gives you a clear view of your status.
Why is a sustainer program critical for your success?
Sustainers offer a reliable income stream that can be used when creating fundraising forecasts.
Sustainer programs offer loyal donors an affordable way to significantly contribute to your nonprofit.
These givers have a higher lifetime donor value and are the most enthusiastic supporters of your mission, often serving as ambassadors for your organization in their communities.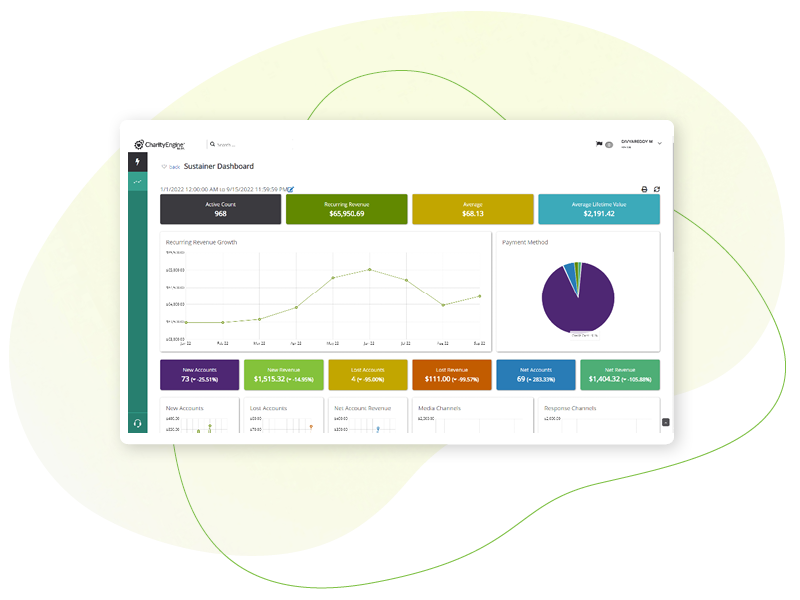 Harnessing the data around your sustainer program, seeing the numbers clearly, and running analytics and reports are building blocks for your nonprofit's success.
Query Builder Updates
Have you been hoping it would be easier to create sub-queries when you want different reporting or audience-building results? We listened!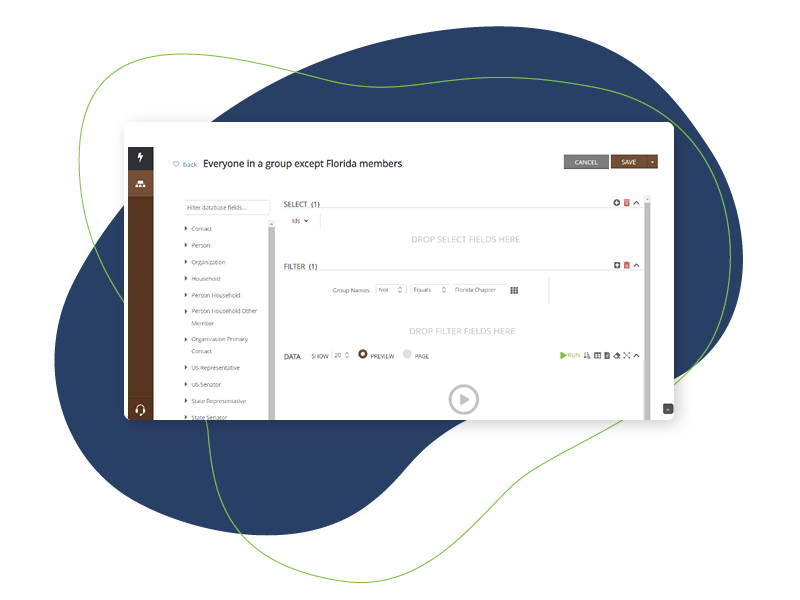 This feature release includes updates to Query Builder that will make it easier for you to customize the report you want to run. The CRM and Group Objects have been redesigned to be more intuitive, allowing you to drill down into further specifications and details when you run queries.
Advocacy Updates
We are updating our advocacy application to make it easier for you and your supporters to communicate with those who can further your cause.
New features will include:
Email message and subject randomization to increase engagement
Pre-filled greeting and salutation fields
Constituent and administrative email auto-responders
Email deliverability visibility so you can see if your emails land in the inboxes
Customizable sign-up survey questions to give you insight into your supporters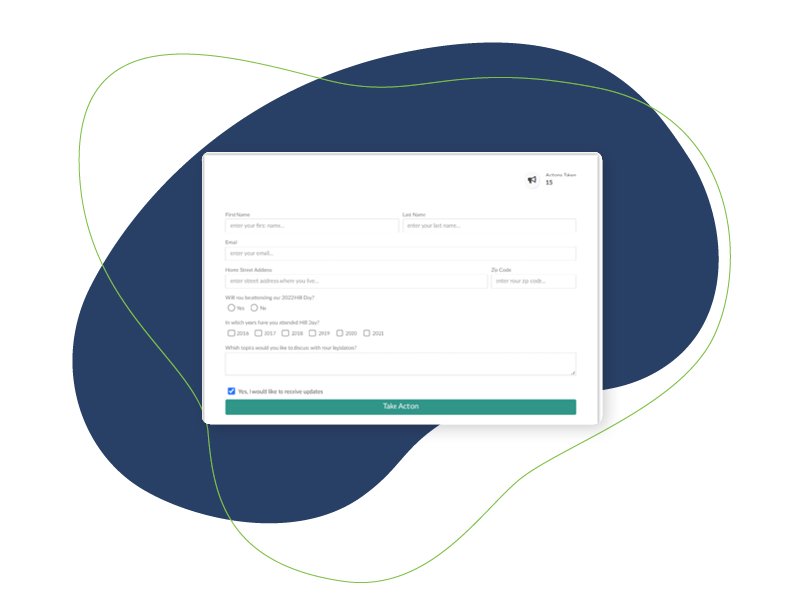 These updates will make it easier for you to set up advocacy campaigns and simplify the steps for your donors. The added visibility into your donors and your email deliverability will offer insights to inform your next campaign.
And coming soon.....
Survey Application
Clients will be able to easily set up surveys and run reports based on collected data. This gives nonprofits the ability to quickly poll donors and supporters. An accurate information flow means you'll know what your donors think about any given issue, and they will know you value their opinions. It is yet another avenue through which you can communicate and refine donor care.
The information you can glean from survey results is significant to your organization. You will receive immediate feedback on any issue, allowing you to make improvements and highlight successes important to your supporters.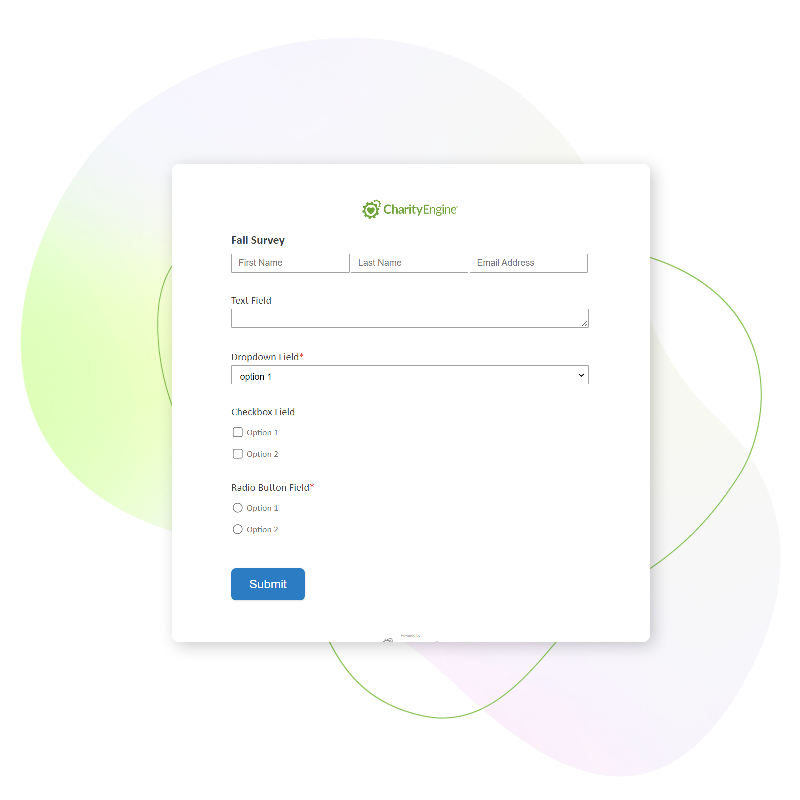 As with most of our applications, the front end is completely responsive and will render correctly on any device. If you choose to drill down into your cases, it's also easy to have a default survey for your cases, meaning it can be customized and deployed with the touch of a few buttons.
Stay tuned for more updates!
Stay tuned as we're working feverishly to roll out new features and functionality! And, as always, if you have any suggestions or thoughts on how CharityEngine can help your nonprofit engage donors and increase your impact, we're all ears. Just submit feedback to our help center!
Topics:
Published on October 12, 2022