Many nonprofits have postponed or canceled their events due to the COVID-19 pandemic. While it's natural and healthy to mourn these lost opportunities, it's just as important to look for positive learning opportunities that have come about as a result of these difficult times.
For example, organizations can take this time to get more involved with hosting virtual events for their supporters. When hosting a virtual event, the mindset and approach that your organization should take are similar to that of a live event even though the actual event process is different. You should focus on the process of plan, run, care, repeat.
This process lays the foundation for each step of the event itself. During the planning process, you lay out what your event will look like. The run aspect of the process is the execution of your event. Finally, care refers to the stewardship and relationship-building element worked into your event. You should repeat the process with each new event you host.
As your nonprofit considers hosting a virtual event, we recommend the following steps:
Start planning your virtual fundraising event.

Decide which type of virtual fundraising event to host.

Set up your virtual fundraising event.

Master virtual fundraising event promotion strategies.
We'll walk through each step in this article. We've also included a list of potential virtual fundraising ideas for inspiration as a final piece to this guide.
Ready to learn more about the step-by-step process of creating your own virtual fundraising event? Let's get started.

1. Start Planning Your Virtual Fundraising Event
People social distancing in their homes crave a way to connect with others in a safe environment. Individuals everywhere have turned to virtual resources such as Zoom, Facetime, Houseparty, and other resources to see and stay in touch with their loved ones.
Individuals everywhere have already signed up for access to virtual resources to keep in touch with their loved ones, you can also use that access to help them keep in touch with your organization. Therefore, you probably don't need to explain to everyone how to use video conferencing tools.
With this in mind, there are several considerations that your organization should be thinking about during the event planning process:
Streamline the signup experience.

Just as online registrants for in-person events and experiences should be easy, fast, and effective, as should your signup process for your online event.

Ensure the whole process looks great on all screens.

People will be accessing different stages of the event on different screens. They may be viewing your marketing materials, signup page, and event stream from their mobile device, computer screen, or cast on a large television screen. Make sure every step of the process is accessible on all sizes.

Think about the content you already have access to.

Entice your supporters to come to the virtual event with a creative idea. These don't have to be complicated. If you have access to resources like musicians, chefs, celebrities, or artists, consider how to incorporate those resources into the event.
Make sure you consider how you'll be receiving revenue for the event. What is the fundraising aspect of your virtual fundraising event? You may choose to host a peer-to-peer fundraising campaign, charge an admission fee, hold a silent auction, or get creative with other ideas!

Planning is key for event success. Make sure you consider all sides of the equation and make sure you're ready to move forward with the event of your choice.

2. Decide Which Type of Virtual Fundraising Event to Host
There are two main virtual fundraising events that your nonprofit could consider hosting in order to raise money. These two types of fundraising events are peer-to-peer fundraising events and simulated attendance events.
Peer-to-peer fundraising events leverage the power of peer-to-peer campaigns to raise money by asking supporters to fundraise on your behalf.
Meanwhile, simulated attendance events may be galas or other events that rely on supporters "showing up" for the virtual event activities just as they would show up to a live event.
Let's dive a little deeper into each option.
Virtual Fundraising Event: Peer-to-Peer
The first type of virtual fundraising event that your organization can choose is a peer-to-peer fundraising event. Peer-to-peer fundraising campaigns were a popular fundraising option before the coronavirus pandemic. The shutdown made nonprofits everywhere realize how useful it can be for digital strategies.
Peer-to-peer fundraising events don't necessarily require everyone to gather together on video or in a common online space at the same time. Rather, it encourages people to raise money through their digital networks.
In order to host a peer-to-peer virtual fundraising event, you'll need to open up effective communication lines with your supporters, fundraisers, and teams. This means you'll need access to effective marketing software in addition to a comprehensive peer-to-peer platform.
CharityEngine's webinar dives deeply into the steps required for peer-to-peer virtual events. These steps include the following: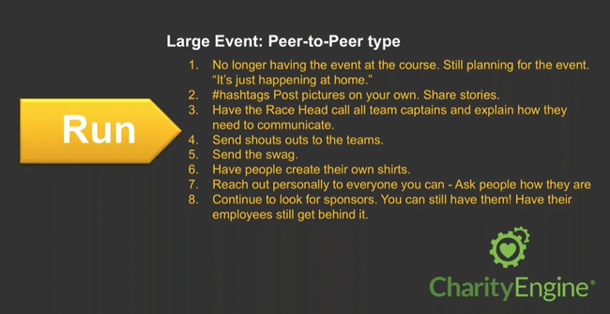 If you started planning this event before social distancing guidelines, be sure to effectively communicate to

your supporters that the event

is still on

. Now, it's simply happening at home.

While your teams and fundraisers are spreading the word of your event with their individual fundraising pages, you should still

use engaging marketing techniques

. These may include using hashtags, posting pictures, and sharing stories with supporters.

Ask your Race Head to

call the fundraiser team captains

to discuss communication strategies. Explain to these captains why it's important to communicate and how to use email, social media, and word of mouth to spread the word about the campaign.

Make sure to

give team shout outs

over email, social media, and on your organization's website. They're working hard for your nonprofit's campaign so they'll appreciate the recognition. Plus, those who didn't receive the shout out will feel more motivated to raise funds in hopes to receive your next shout out.

Design campaign-specific swag

and send it out. You may choose to send it as recognition to your fundraising teams as a thank-you, or sell it as a part of the campaign itself. Either way, swag like t-shirts, hats, and mugs help your team feel more like a connected community.

While your organization can

design its own campaign t-shirt

, you can also engage supporters by making t-shirt designs an activity for the event.

Ask teams to design their own t-shirts

to support the campaign. Consider making this creative opportunity a contest where supporters submit their designs in hopes of their design being picked and sold from the organization.

Call and email your supporters personally.

Make sure to ask them how they're doing

before asking them to contribute to the campaign to show that their well-being is your first priority.

Don't stop looking for sponsors

. Just because your event is online now doesn't mean that you can't have sponsors. Ask sponsoring companies to get their employees behind your virtual fundraising event campaign.
Peer-to-peer virtual fundraising events are a great way to engage your supporters and encourage them to get directly involved with your fundraising efforts.
Virtual Fundraising Event: Simulated Attendance
The other type of virtual fundraising event that your organization may choose to host is a simulated attendance event. This type of event is a more direct replacement for a traditional fundraising event.
For a simulated attendance virtual fundraising event, supporters participate in an activity together just as they would in a physical event.
A perfect example of this type of event would be a virtual gala. While your supporters can't gather together for this event, you can still encourage discussion and community-building through virtual interaction. The steps required to host this type of event include: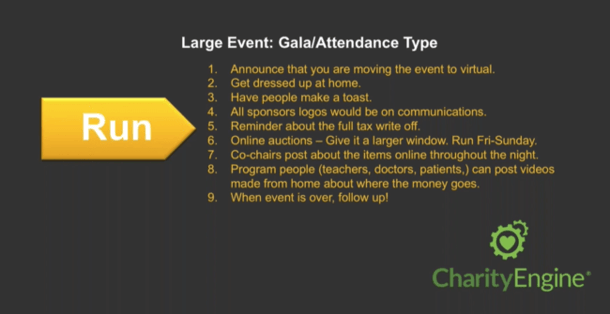 Just like a peer-to-peer virtual fundraising event, you'll need to

announce the change of plans

to your supporters and attendees. Tell them about how they'll connect with their fellow attendees.

Don't change things up too much.

Tell your attendees to get dressed up

as if they're still attending an event in-person. This prepares them mentally for the event and makes them feel more connected to the experience.

Be sure to

encourage the same types of activities

that would happen in-person in virtual events. Ask supporters to make toasts and recognize their fellow attendees.

At an in-person event, supporter logos would be featured on merchandise, banners, and other decorations. However, these elements are not taken into as much consideration for virtual events. Therefore,

feature their logos in your communications

with your attendees so that you're still doing your part to recognize their sponsorship.

Remind supporters that their

contributions can be written off on their taxes

. For 2020, there's an

above the line tax write off

as well. Therefore, even if your supporters take the standard deduction, they can still write off their contributions during this time, providing extra incentive to give.

If you're

incorporating an online auction

into your virtual fundraising event,

provide a wider time range

for supporters to give rather than only opening the auction during the event. You may choose to open it early and keep it open for a week to provide this additional time.

Ask your event leaders and co-chairs to actively engage in online activities by

posting on social media networks using your hashtag.

This keeps everyone updated with the latest news and adds an extra channel of engagement for attendees.

Those who are directly related to the impact of your programming like teachers or doctors should also post to your social media. They can

tell stories and post videos

explaining where the funding will go and how it will impact your organization's mission.

After the event ends, don't forget to

follow up with your attendees

. Express your gratitude for their attendance and tell them about the impact made by the event itself.
Live, attendance-simulated events are a great way to encourage your supporters to come together as a community in a time when physical gatherings aren't able to occur.

Set Up Your Virtual Fundraising Event
Once you've decided on the type of event your organization will host, you can start putting the plans into action.
First, you'll need to set the scene for the fundraising event to take place. Just like you would need to set up a physical event location, there are several resources you'll need to incorporate into your virtual event to ensure success. In order to effectively set up your virtual fundraising event, you'll need to take the following steps: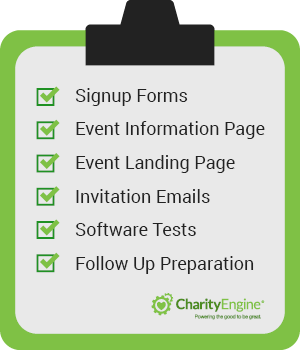 Your signup form should make it easy for your attendees to register for your event. When you're designing the form, don't add too many details that supporters need to fill out. Streamline their experience in order to decrease the chance of form abandonment.
Create an event information page.
Create a central page that explains your virtual fundraising event to your target audience. This is where they can learn more about when the event is happening, what activities will be included, and how to get involved.
To make this page stronger, incorporate storytelling strategies. Tell the story of your organization and how the event will advance your mission. Try getting personal in these stories. Talk about one specific person impacted by your organization who your supporters will be able to sympathize with and relate to.
Create an event landing page.
Your event landing page is slightly different from your event information page. While the event information page is what you send in your marketing materials so that supporters can learn more about the event details, your event landing page is what attendees use to actually enter your event.
This page should be sent only to those who are attending the event and provide a link for them to engage in the event activities.
Draft the emails that you'll send to your supporters and event attendees to promote the event, invite them to it, and thank them for registering. These emails should target specific segments of your nonprofit's CRM to ensure personalized messaging.
Before your event begins, you should make sure all of the software you're using will work effectively for your supporters. The last thing your nonprofit needs during a virtual event is to run into technical issues. Make sure you have a strong internet connection and that all of your event activities and fundraising pages can be viewed on every screen size.
Just as you should draft emails to promote your event, you should also draft emails to follow up with attendees after the event. This is a part of the "care" step in preparing for your event. Thank individuals for attending the event and for their contributions. Express how important those contributions are during these difficult economic times and the impact they'll have on your mission.

Master Virtual Fundraising Event Promotion Strategies
Because your fundraising event is completely virtual, it makes sense for you to focus on virtual promotion strategies as well. While you may choose to send direct mail to your supporters to promote the event, you should do so in conjunction with other online promotion strategies.
Consider the following event promotion strategies:
Email blasts.

Use those email drafts you created to alert your supporters of this incredible event opportunity. Be sure to create separate emails that will appeal to the

various segments of your target audience

in order to get the best ROI on these email blasts.

Create a social media hashtag.

Send out information about your event on social media before the event itself begins. Tell supporters about your hashtag so that they can use it to post pictures and information leading up to and during the event itself.

Tell as many people as you can about the event.

Don't be afraid to call your supporters and tell them about this incredible opportunity they have to engage with your organization. Just be sure to ask them how they're doing first.
Get the word out about your event and link people directly to your event information page to start getting sign-ups as soon as possible!
You should also make it easy for them to find this event information page organically. This means when people visit your website, they should find an easy-to-access and highly visible navigation button on your homepage to learn more about the event.

Online Fundraising Event Ideas
If your organization is looking for creative ideas for your next virtual event, we've compiled a list of our favorites. Remember to think critically about the resources available to your organization and the types of activities your supporters will be interested in.
Check out these awesome ideas:
1. Music Night
Gather everyone together for a night of music and fun! CharityEngine's virtual event webinar explains how they pulled everyone together to attend a music event in "Gary's basement." Learn more about how our team used Soundcloud and other available tools to bring everyone together for an engaging musical experience.
2. Cooking Night
Does your nonprofit have access to a chef? Or a staff member who has an organization-famous recipe? Invite your supporters to a cooking night fundraising event. Charge a small admission fee and send everyone the same ingredients list. Then, stream a video of your chef walking everyone through a dinner recipe together.

3. Virtual Gala
A virtual gala is a great excuse to get everyone dressed up and gathered together for a night of mingling and entertainment. If you're including an auction, open it up early and keep it open for a longer period of time. This encourages more engagement from your supporters for this event. Plus, it can drive your auction prices higher.

4. Talent Show
Invite your supporters to show off their talents for everyone on video! Invite people to record themselves singing, dancing, and performing. Then, invite everyone together to watch these videos. Make it interesting by encouraging your attendees to vote on a winner! Then announce the winning talent on social media and in your newsletter.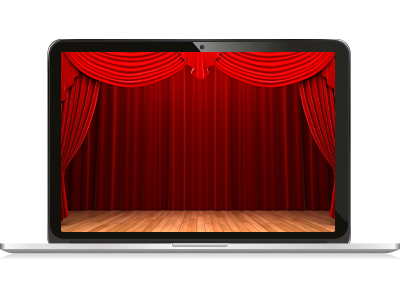 5. Toastmasters-Style Discussions
Toastmasters International encourages people to talk about something they're passionate about to develop their public speaking skills and spread knowledge about various topics. Take this model and apply it online! Invite your supporters or your staff members to talk about their favorite topics over their webcams. This encourages community-building as your supporters engage and learn together.

6. Online Training
Offer online learning opportunities to your supporters through online training experiences. For instance, webinars or online lectures provide informative materials that your supporters are interested in. Try providing these educational resources about various aspects of your organization's mission to spread awareness of your cause.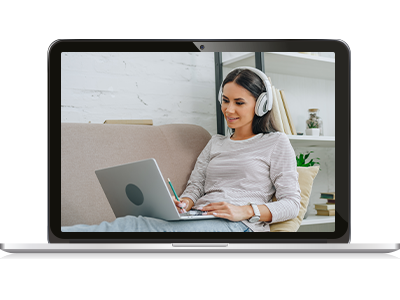 7. Game Night
Gather your attendees to play games online together. You can invite attendees to play popular virtual board games such as Codenames, Settlers of Catan, Monopoly, Battleship, and Risk. To make it even more interesting, transform the event into a board game tournament so that you have a single champion by the end of the event.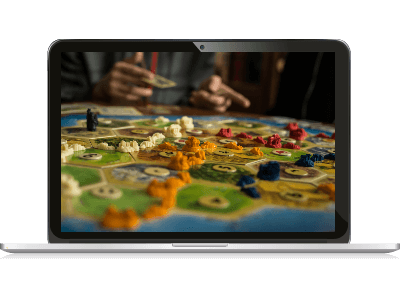 8. Concert
Does your nonprofit have musically talented individuals on your team or a connection with a local celebrity musician? Host an online concert! Fill the homes of your supporters with live music on video streams. Make sure you have the equipment to make sure the sound quality of this concert is high and will sound great on your supporters' devices.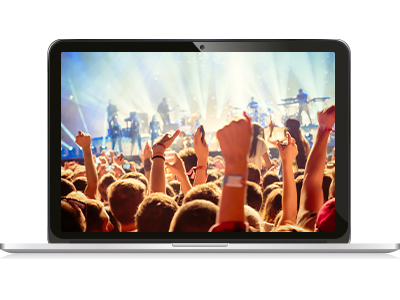 9. Ask-Me-Anything Events
Ask-me-anything events are particularly effective if your board members or executive staff members are on board. Let your supporters submit questions for these high-profile individuals to answer. It's a great way to get more information out about your mission and to establish a connection between these executives and your supporters.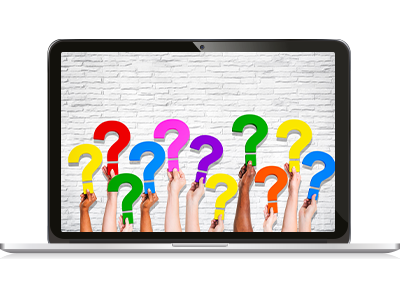 10. Yoga Classes
If one of your supporters or staff members is a yoga instructor, consider asking them to donate their time and lead your team in a yoga virtual fundraising event. Or, you may look at free yoga classes on Youtube that everyone can do together. Our favorite is Yoga with Adriene.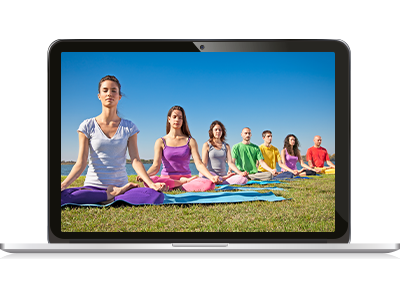 11. Cupcake Decorating
See who has the most creative cake decorating skills with a cupcake decorating event. Send your virtual fundraising event attendees cupcake mixes and cake decorating materials. Ask your decorators to post a picture of their creation on social media using your event hashtag so that everyone can see the fabulous designs!

12. Painting Course
Invite everyone to come together for a painting lesson. Provide painting kits that supporters can purchase so that they have all of the materials they need to get creative. Then, you can live stream one of your talented supporters or staff members teaching a painting course or you can rely on a free video. Using this model, you may decide to host a Bob Ross painting party.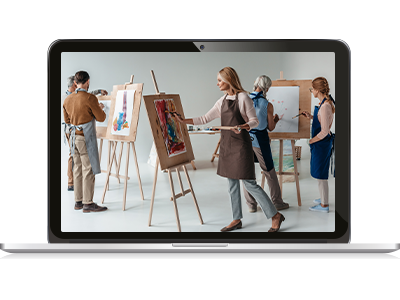 13. Trivia Night
Trivia is a great way to get everyone involved in some friendly competition. Ask a number of trivia questions online and collect the responses from your supporters. After the event ends, you can announce your winner! Be sure to recognize the champion on social media platforms and in your next nonprofit newsletter.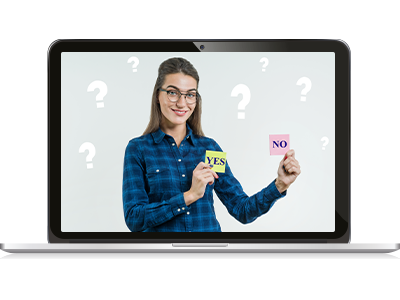 14. Movie Night
Resources like Netflix Party encourage communities to come together and watch a movie. Try sending out a survey with a few different movie options that your supporters may be interested in watching. Then, schedule a virtual fundraising event where everyone watches the winning film together.

15. Book Club
Is your donor base made up of readers? Ask supporters if they'd be interested in a virtual fundraising book club. Send everyone the same book and host regular events to discuss the latest chapters. A small admission fee will help you raise money while supporters engage in riveting literary discussion.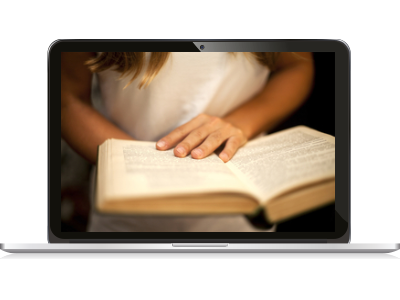 ---
Virtual fundraising events are becoming increasingly important for nonprofit organizations everywhere. However, you need the best software in order to plan one effectively.
With comprehensive software like CharityEngine, all of your fundraising, marketing, donor database, and CMS solutions are connected and easily accessible. This makes it quick and easy to execute the perfect virtual fundraising event for your nonprofit.
If you're looking for more information about virtual fundraising and events, check out the following resources:
Ready to Test Drive CharityEngine Software? Click here to Start your 10 Day Free Trial today!
Topics:
Published on May 14, 2020