Social Media for Nonprofits: Tips for Success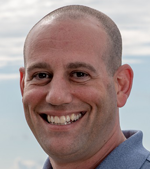 by Jake Munaker
Social media can amplify your voice and spread your message widely. But what are best-practices tips that can help you succeed? We've got you covered!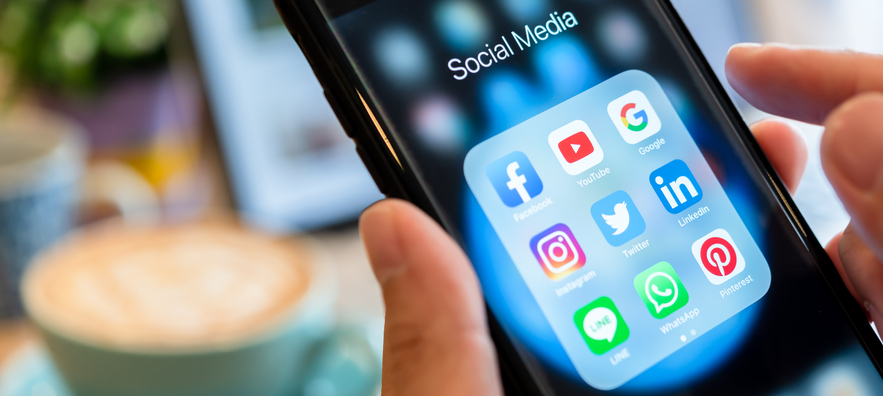 Even though we are all guilty (admit it!) of scrolling through some kind of social media fairly often, we sometimes hear that social media isn't always the best way to get your message out. So what's a nonprofit to do?
We've been counseling nonprofit clients since 2008, and we get a lot of questions about how to use social media for nonprofits. Whether or not you leverage the power of the 'Gram is a decision you can make based on the demographics of your donors and the social-media savviness of your staff.
But first, let's talk about facts and best practices. Making an educated, data-driven decision is always our best advice. We will walk you through the numbers and benefits of social media, and we will share our top tips for success.
The Skinny on Nonprofit Stats
So are nonprofits using social media? The answer is a resounding "yes." According to the Global NGO Technology Survey, 87% of nonprofits worldwide use social media. The most popular platform, by far, is Facebook (97%), followed by Instagram (73%) and Twitter (60%).
That's helpful because you can probably bet that nonprofits in your space are on socials. Look at the accounts of any charities with missions similar to yours, and see what they post and what kind of engagement they get. Not only can nonprofits get in touch with younger, more diverse potential donors, but it's also often part of a growth strategy as a nonprofit's audience ages.
Another interesting statistic is that 53% of nonprofits spend money on social media advertising. The precedent has been set for nonprofits to engage, but we need to dive a little deeper into how it can benefit your organization and how you can put your best social foot forward.
How Social Media Can Benefit Nonprofits
Social media, at its core, casts a wide net. If your settings are public, there's no limit to the number of people who will see your post. Nonprofits are finding new and creative ways to expand their donor base, and social media offers a broad audience. While social media might have seemed as though it wasn't worth much effort, it's now the norm for nonprofits of any size.
Nonprofits can effectively use social media to educate the public and bring awareness to the issue you exist to benefit. It can also raise awareness quickly when an emergency needs immediate attention.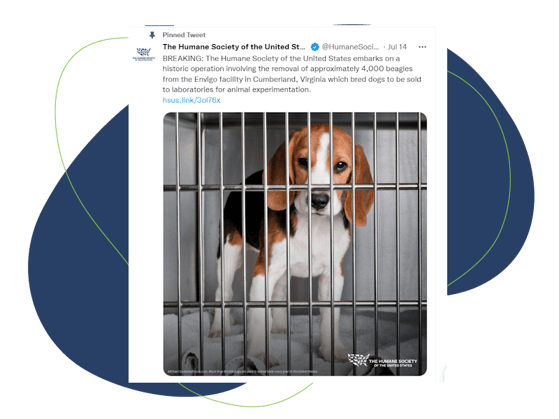 Many nonprofits use the power of social media to seek community support for events. Whether you need volunteers to staff a fun run, supporters to drop off nonperishable goods for the hungry, or even kids to attend a free camp, social media is an effective method for that broad outreach. Fundraising events for nonprofits can often draw big crowds as long as people know about them.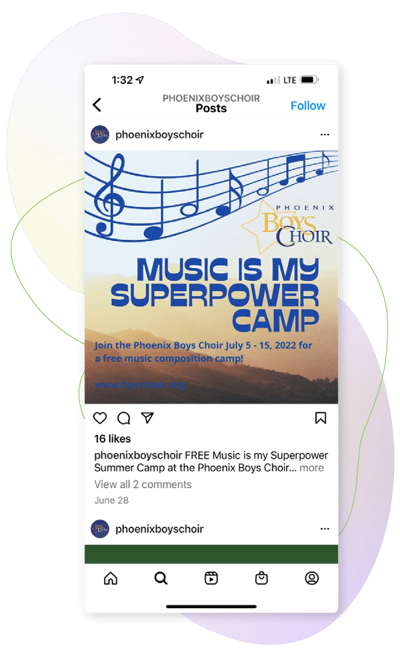 Showcasing your successes is another way to shine a light on your mission and its impact. If you can publicize an endorsement, it adds validity to your organization.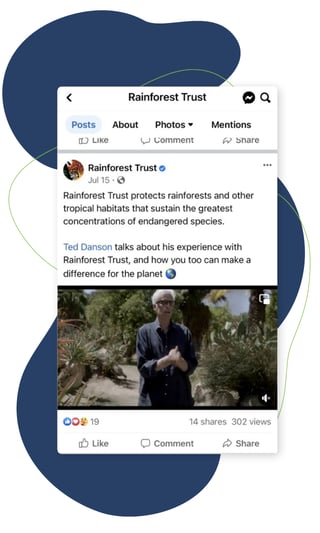 We've also found that social media can be the core of a successful peer-to-peer campaign. A nonprofit sets up social media images, content, and hashtags, and then all participants in your P2P campaign have consistent branding and messaging with which to flood social media.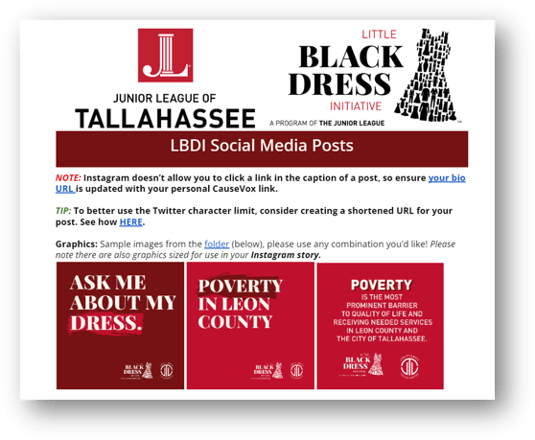 Your social media presence can also build trust with your donors and establish validity with members of the public unfamiliar with your mission.
Tips for Nonprofits Using Social Media
It's essential that you
set up your accounts
in the way that will most benefit your organization. For example, nonprofits can add "donate" buttons to their pages, run fundraisers from the platform, and qualify for perks like technical support dedicated to nonprofit accounts.

Establish a voice
. One person, or (at the most) two, should be responsible for all your social media posts. They will bring a voice to your posts, become a social media presence familiar to your most loyal fans, and attract new supporters.
There might be 100 nonprofits that are focusing on the same social issue yours is. So how can you make yourself stand out? Check what your competitors are talking about and attack the problem from a different angle. If you're a food bank and the social media market is flooded with dire stories of need, focus on sustainable farming practices or community gardens.
Put a face with your account and
use video
. We hosted an executive roundtable with some of our clients to discuss the
top challenges facing nonprofits
. Brian Barks, President and CEO of
Foodbank for the Heartland
, talked about how he grabbed his cell phone and walked into his warehouse, going live for his social media accounts and giving donors a behind-the-scenes look at the inventory. He was surprised by how successful visual content was, but it's how many of us like to consume information.
This Greenpeace video about saving our oceans is mesmerizing and gets a strong point across without one spoken word.
Plan an editorial calendar based on your goals. You do not need to know what you'll post on a Tuesday six months from now at 11:06 in the morning. You should, however, sketch out the timing of your campaigns and have an idea of what your socials will cover. For example, the fall should bring a lot of posts getting people ready for Giving Tuesday and the year-end giving season.
Consider your content. Eye-catching photos work, as do testimonials or impact statements. You can post infographics, reminders, or even commemorate special events that tie into your mission. You can also use your accounts to publicize upcoming campaigns and events. Hubspot published an article showcasing how some nonprofits use Twitter in notable ways. See if it gives you any ideas!
Social media is conversational, so use humor if it's appropriate. This emu named Emmanuel has video bombed his caretaker's videos so many times—and she's played it up, talking to him as if he's human— that he's become a social sensation and brought quite a bit of attention to this small farm.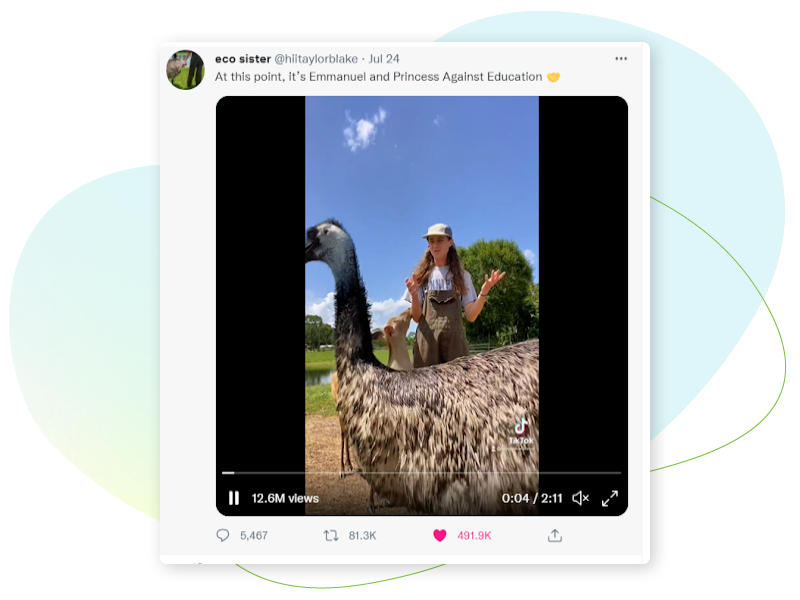 Post regularly to amass and keep followers. Can you post every day? Sure, if you have compelling and engaging content. You want to keep your social posts short and link to longer content or a donation form. A tool like HootSuite will let you schedule your posts, so it would be easy to take an hour each Friday and plan your posts for the following week.
Engage, engage, engage! Just as you'd chat with a friend, respond to your donors and try to strike up relationships. Post share-worthy content and call out donors, volunteers, or board members who you'd like to highlight when you can. Public recognition is like a big, warm hug. Note that 55% of people who engage with nonprofits on social media end up taking action, and 59% of those people donate money.
Mine your networks for likes, shares, and tags. This means asking your staff and board to interact with your posts, as well as your donors and your friends and family. "Can I get a retweet?" or "Can I get to 10,000 followers?" often works if your content is good. In a P2P campaign, encourage all your supporters to take photos and tag your nonprofit. Use polls to ask silly questions and increase engagement; our office had a lot of fun with an internal contest to name our robot.
Meet Otto the Automator.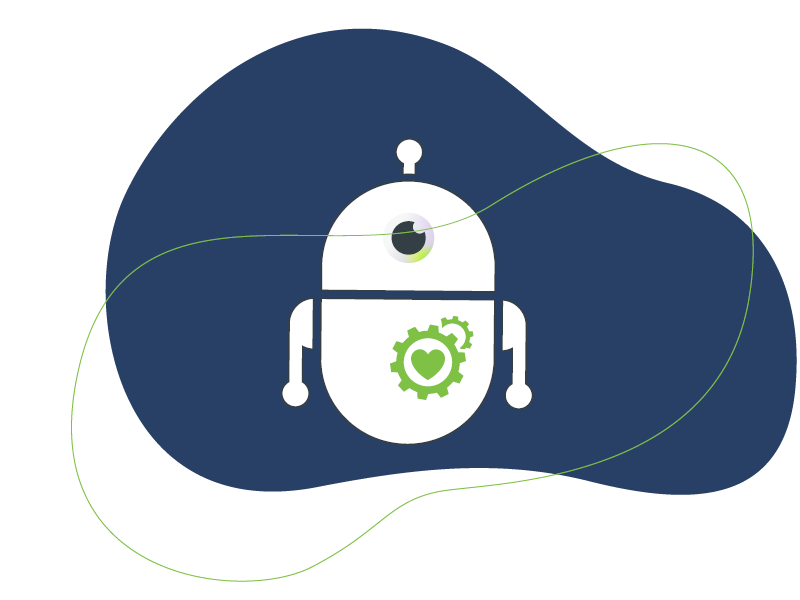 Frequent readers of our content can guess the last tip: measure. Which platform gets the most engagement? What kinds of posts do people seem to like? Where are you raising the most money? Social media is pretty much immediate analytics because it all scrolls by eyeballs quickly, so you will see if your posts are well received. Measure the demographics of your followers because it would be helpful to know that Midwesterners donate most on Tuesdays at 9:33 am. Technology can help you out here!
Let Social Media Extend Your Reach
Whether you're alerting the public to the plight of elephants in the wild or running a diaper bank for families in need, no one will know you exist unless you tell them. Let your social media accounts be your megaphone to communicate your mission, promote your successes, and thank your supporters. If you're in the market for a partner for your nonprofit, give us a buzz. Otherwise, we'll see you on Facebook!
Topics:
Published on July 29, 2022