4 Steps for Nonprofits to Thrive in 2022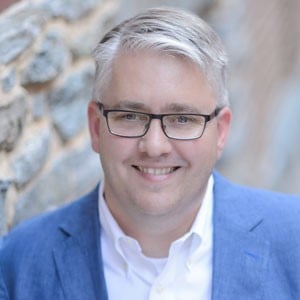 by Dave Martin
Phil Schmitz, CEO of CharityEngine, offers 4 tips to revitalize your nonprofit in 2022.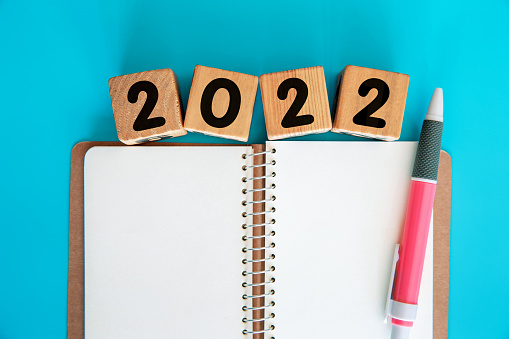 You're running one of almost 1.5 million nonprofits in the U.S. You've hung on through a pandemic, an election, and countless natural disasters. You're tired of challenges. Is 2022 the year we let out a collective national nonprofit sigh and go back to business as normal?
Not so fast.
The past year has been good to some charities and pummeled others. No matter which category you're in, everyone wants a new year in which you can focus on your mission, grow your nonprofit, and, likely, change the world just a little bit.
But first, you have a few questions. How have charities fared recently? What can they focus on in 2022 to not just survive, but thrive?
Since 2014, CharityEngine has provided nonprofits with an all-in-one CRM solution. Phil Schmitz, our CEO, has been talking to these organizations for nearly a decade and ensuring his donor management technology is evolving to meet their needs. Erin Crotty, VP Customer Experience, has had her boots on the ground, listening to clients and understanding their questions.
The two recently sat down for a conversation about where they see the nonprofit industry going in 2022 and what savvy nonprofits will have to do to soar to the top of a crowded field. If you don't have time to watch the webinar, this article will summarize the key takeaways.
4 Steps to Increase Nonprofit Donations in 2022
If you are a food bank, chances are you had a fantastic year. Health-based nonprofits did well; any organization that could capitalize on the desire to help a neighbor was likely heard. And we saw, despite what's in the news, that people love other people. They love helping.
But they're savvy givers, and you need to be a savvy nonprofit if you want to cut through the clutter and have your message heard. It all comes down to understanding your donors and other constituents. There are four key steps to knowing your donors and setting your nonprofit up for a successful new year: track, test, leverage, and challenge your thinking.
1. Track Your Donor Information.
The advent of donor management systems allowed nonprofits incredible visibility into who their donors are. Donor management allows you to track vital information about each donor, including:
Where do they live?

What's their age and marital status?

Why are they connected to your organization?

How often do they give, and do they give time or money?

Do they respond to emails or direct mail; videos or text messages?

Did they call you to ask a question, or answer the phone when you called them?
It's easy to track all of the engagements you have with your donors, and that data is gold.



What if you don't have a donor management system, and all your data still lives in spreadsheets or on index cards? We can promise you there's an easier way, and that's not us trying to sell you our donor management software. That's another crowded field and we're certain you can find a solution that fits your organization and budget.

If you haven't even dipped your toe into the world of constituent management relationship (CRM) solutions, the coming year is a good time to get a handle on what CRMs cost and the answers you should have when you go shopping. No matter what you choose, have a central source of truth—an ecosystem, technical or not, where all your data lives and can be accessed.
2. Test Methods of Engagement.
Now that you have all your data because you're tracking all donor interactions, it's time to grab a small group (data segmentation, which a CRM will do for you) and test different methods of engagement. You might find that SMS fundraising, or text-to-give cell phone messages, resonates well with Gen Z but Boomers like to open an envelope when they get the mail (or, as you'll read in a little bit, it can be the other way around). A/B testing is a common feature of donor management software. It allows a nonprofit to test two different methods of engagement and see which is more effective at raising funds.
Testing takes the guesswork out of how you think your audience will respond. You need dollars, and they have dollars. Ask them the best way to have those dollars end up supporting your cause and then put that information in your database of record.
3. Leverage Your Data.
You've got the data and you know how to use it. (There's a bad country song somewhere in there.) Now let's talk about how you can leverage that data to help your organization grow. What are your best strategies for engagement?
Let's go back to the idea of people loving a connection with others: would it form a connection with your donors if a personalized "thank you" email went out after they donated? What if you knew why a widow donated to your health-based charity, and you sent a "thinking of you" email on the date of her spouse's death? What if you knew a group of individuals who donate a small amount very regularly, and you launched a campaign to get each of them to increase their donation by a dollar?
Leverage that data; slice and dice it. Figure out the rich opportunities for engagement lurking in there. And a pro tip: don't focus on the ask. Focus on your mission. Make sure you communicate the good being done by $1 or one matching gift. Donors are, by nature and definition, mission-driven people, so use a mission-centric approach.
4. Challenge your thinking.
Or, as we like to say, chances are you're not seeing the whole picture. Sometimes you need to clear your mind and look at a situation from a more objective perspective. In the webinar, Phil told a story about how he was talking to his mom about donating to her favorite charities. He assumed, given her age and mom-ness, that she would respond well to traditional outreach methods. Much to his surprise, she told him she will only donate to organizations that text her! What?!?!
Phil also told a story (it's an entertaining webinar) about a client running an online auction in which the top bids were all impressively high numbers. The client was thrilled to capture the information about the winner but hadn't even thought about the fact that he also captured information on all the donors. Phil looked at him with surprise and said, "What about all the guys who didn't win?" The lightbulb went off! This client had a wealth of information on every single donor—but was focused on one. Thinking one step beyond that winner and tracking all the bidders turned out to be very profitable for this organization.
Technology has changed a lot in the past few years. Behavior has changed a lot in the past few years. People are online more than they're in person, and they're inundated with requests. Young donors we might have once dismissed are on fire to make a difference. A decades-old regular donor could suddenly care more about another nonprofit's cause and divert dollars away from you.
Erin recommended cleaning out your data closet. Get your data in order, and then try one new thing. It could be an online auction, it could be peer-to-peer fundraising. If you want to try reaching Phil's mom, send her a text. Do one thing that's different. If it doesn't work, try something else. Throw your old thinking out the window and recognize that preconceived notions can blind you to great possibilities.
How will your nonprofit thrive in the coming year?
Your donors are human beings who care about your cause. You've amassed enough support to be an advocate for that cause. They want to support you!
Appeal to this basic truth and use technology or another method to track your donors, test your fundraising methods, leverage your data, and then think outside the engagement box to reach your donors.
While this back-to-basics instruction isn't rocket science, it is a reminder that nonprofits are doing great things in this world, and strategically engaging your donors in ways that will resonate is a ticket to your success.
May we suggest a New Year's resolution? Clean up that data, shore up whatever foundation works for you, and think of new ways to engage. You're guaranteed to breathe new life into your nonprofit. If a new CRM is on your 2022 wish list, we're happy to give you some industry insights. Whether you are wondering what a CRM costs or are ready to choose a nonprofit CRM, we have agnostic guides that will arm you with the information you need to make a smart decision for your nonprofit. And if you just want to chat, we're only an email away!
Topics:
Published on January 27, 2022