Top Questions Clients Ask After Implementation
Implementation is an exciting time, but it can seem overwhelming. This guide will answer some of the most common questions clients have!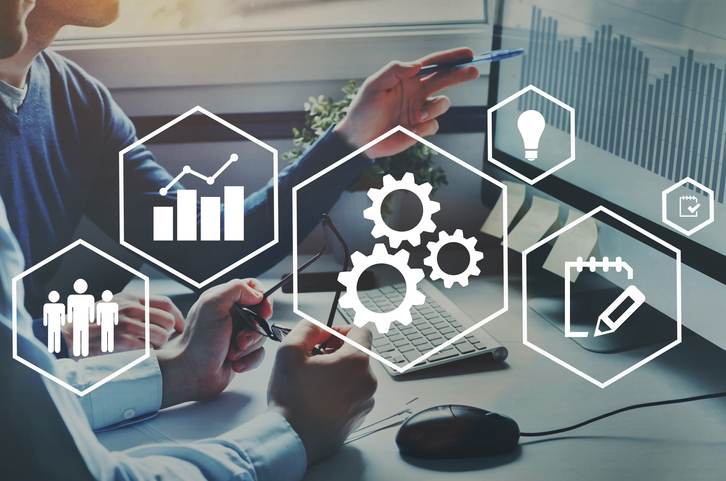 You wanted a new nonprofit CRM. You did the research and watched the demos and read the reviews and scratched your head, wondering how you would ever get from "Maybe I need a new CRM" to slicing and dicing donor data with ease, managing donor relationships so closely they feel like family, and sleeping through the night because you know you're in really good CRM hands.  
But here we are.  
CharityEngine's CRM software has been implemented and we've handed you the keys to the car.  
And, much like a new driver, you panic!  
Learning your fancy new system and building processes can seem a little overwhelming. Doing things on your own can be scary, but you can do it, and we're always here to answer questions and lend a hand until you realize how much time you'll save (and how much revenue you'll generate) when you can confidently use CharityEngine software.   
To help you out, we've compiled a list of the top questions we get after the implementation process. I'll update this article as new questions bubble up and answers change, so bookmark it and refer to it the next time you have a question.  
This article will answer the following questions:
If you can't find the answer below, of course, I'm only an email away!  
Question #1: What are CharityEngine's Billing Practices?  
Billing will begin the first of the month following contract signing. Invoices are dated the first of the month, and they are always due by the last day of the month. Therefore, our payment terms are net 30.  
Question #2: How Do I Pay My Bill?  
When it comes to making a payment, you'll have several options.   
You can

set up autopay

and we will automatically withdraw the invoice amount.   
To set up your preferred payment for autopay, you'll need to set up a call with me or a member of our support team so one of us can take your payment over the phone. Call us at 866-737-8222.  
You can elect to

prepay your invoices

for 6- or 12-month terms. Just

email me

describing your request and I can set this up with our finance team.  

You can

pay online

with ACH or a credit card in your CharityEngine account . 
Navigate to Accounts then Billing  

Under Billing, choose Invoices. This is where you view your invoices.  

Select the open invoice(s) you wish to pay and click Pay Online Now  

If you'd like to see detail about the invoice, look under Actions and choose Detail  

You can choose Recent Activity to verify which bills have been paid  

CharityEngine accepts check payments mailed to 8200 Greensboro Drive, 15

th

Floor, McLean, VA 22102.
Question #3: How Do I Access Support?  
Support is always available to you as a CharityEngine client. There are several steps you can take when you have a question:  
Search the Help Center

for articles and videos.   

Log into CharityEngine

and submit a ticket to the Help Desk. "Submit ticket" is located on the bottom left of every screen in CharityEngine, and this in-app button is the way we most prefer you contact support. Once you press "submit," diagnostic information about your computer and a screenshot will be attached to the request. A case is automatically created, and the SLA (Service Level Agreement) timer begins. 
If you want to add notes or files to your request, you can add them after you submit your ticket through the "My Tickets" menu in CharityEngine.
If your contract includes a premium support package, a training package, or a consulting package,

contact me

.  
Question #4: What Can I Expect from Support?  
We are committed to solving your issues quickly and accurately. We created our Service Level Agreement (SLA) to document this commitment and to create accountability. This agreement is confined to support cases only, which will be any case that can be totally resolved by our Support Department. 
Exclusions to the support-case type are called escalations, and if an escalation is deemed necessary, our support team will make that clear. 
 Here's our basic SLA for support cases: 
Agreement to respond
Standard support – 8 business hours 
Premium support – 4 business hours 
Average close time across all priorities is currently 2.5 business days. Close time depends on priorities (critical, high, medium, low) and the nature of the request for support. 
You might be wondering how to define these priorities.  
Critical

issues are outages in which a majority of staff cannot perform their jobs or time-sensitive client business cannot be completed. 

High

issues have a significant business impact and there isn't a reasonable, temporary workaround, or the issues are time-sensitive.

Medium

level issues are similar to high priority issues, but there are workarounds. 
Low priority issues don't have a significant business impact, or they can be easily ignored by users. They might affect a single donor or user.   
Please note: Issues are sometimes classified as bug or enhancement requests. Bugs are reported to development and, depending on impact, are addressed accordingly. Enhancement requests are added to the development queue and are considered on a regular basis, based on merit and popularity, to be added to the feature queue and added during a quarterly release.
Question #5: How Do I Report a Bug?  
If something in CharityEngine doesn't look right or doesn't appear to be working as it should be, there's a good chance you're right. We want to make sure we're resolving issues as quickly as possible, so please report these when you see them! To report a bug, submit a ticket describing what you are experiencing. Please be sure to describe the steps you took that resulted in the error so that our team can replicate it. You can include screenshots, form numbers, or URLs where applicable. 
Question #6: How Do I Request a System Enhancement?  
If there's something you'd like to do in CharityEngine that doesn't seem to exist, we want to hear about it! To request a system enhancement, submit a ticket describing how you want the technology to work or what problem you want the technology to help you solve. It's always best to include context around your example, and even better to explain how this feature will help you save time or raise more funds for your mission. If you are asking for it, chances are other clients will love it, too. 
Question #7: What Happens After I Request an Enhancement?  
Our software is constantly evolving, quite often in response to client requests. Many clients recognized their requests in our most recent product release! Our team reviews all requests and, if there is enough demand, our developers begin to program the enhancement into our software. Once you've requested an enhancement, check the next product release to see if it's included.  
Question #8: Who Do I Contact if I Have a Question about Payment Processing? 
CharityEngine processes payments through one of several systems. Once you determine which system your organization uses, you will contact that provider for support. 
Fiserv/FirstData 
Merchant Services: 877-828-0720
Information Needed for Call:
Merchant ID

Merchant Name

Merchant Address (zip)

Merchant Phone Number

Ticket # (if available)
CardPointe (Connect) is where customers can view credit card transactions. Clients use this to reconcile their bank to CharityEngine. If you have any questions or concerns regarding credit card or ACH transactions, please explore the CardPointe Support Center at CardPointe Support Center or click on Contact Support to access the CardPointe contact options. 
General Ticket Information when submitting a ticket via CardPointe:
Ticket processing takes 3-5 business days to be assigned to an agent.

If the agent updates and does not hear from the merchant (CE) in 7 days, the ticket will be closed. Open a new ticket and reference the original ticket number.

Canadian Clients

: In Co-pilot, go to the support tab/Agent/International Payments FirstData Canada link. Here you will find the process for submitting Canadian applications. CardPointe Only Lead is an account type setting when keying in (must change from Merchant Services and attach Canadian application).
Authorize.Net/Motionsoft
Paypal 
Question #9: How do I achieve PCI compliance? 
PCI compliance means a few things:
You can accept payments from all major credit cards

You'll have increased donor trust

Compliance protects you if your data is stolen

Achieving PCI compliance prepares you for meeting other industry standards
Not being PCI compliant also often means your bank will charge a fee annually and/or monthly. We refer clients to this PCI-compliance resource. 
Question #10: Can you break down payment processing for me? 
Sure!
Fiserv, previously known as FirstData, is a global provider of payment and financial services technology solutions.
They are a bank platform-to-consumer electronic bill payment. Fiserv uses Clover Connect CardPointe as their comprehensive and secure cloud-based platform. Using the CardPointe portal, you will be able to authorize, capture, void, and refund transactions as well pull reports and view your statements. Think of the CardPointe portal like logging into your bank account to reconcile the transactions and funds that you are seeing come through CharityEngine.
To have donation forms, event forms, and peer-to-peer websites that are functional within CharityEngine, they must be connected to a payment gateway (Fiserv) to accept donations and transactions from your donors. As a CharityEngine customer, you will need to have an account set up with Fiserv via the CardPointe Portal. Once this account is provisioned, your implementation team will then sync your Fiserv account with your CharityEngine instance so that you can begin accepting donations through various available forms inside of CharityEngine.
Once your CardPointe portal is set up along with your CharityEngine instance, you will have the ability to pull reports from both systems to review. Within your CardPointe portal, you will also be able to view monthly statements that outline the fees you have been charged for that month based on the number of transactions that you process, along with the static monthly fees associated with your account.
Your CharityEngine Implementation specialist will guide you along the way to set up your Fiserv and CardPointe portal using this step-by-step guide.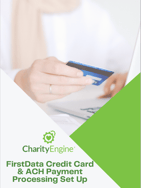 You can also visit the CardPointe support center to understand how to manage your account, view statements, and pull reports.
Question #11: What do I do if I need to make changes to my contract or add services? 
You can't outgrow us! We LOVE to support our customers when they grow their contact base and leverage more tools and services to increase their impact. Here are some examples of ways we can support you well into the future, no matter how successful you are! 
Professional Service & Support Packages 
We have solutions that can fit almost any need or budget. The best place to start is with a conversation. Reach out to me to tell me what you'd like to accomplish, and I'll work with you to build something that checks your boxes. Examples may include one or a combination of the following: 
Solutioning & Training Packages




If you have a specific module you want to use more efficiently or you have a specific goal you

want to achieve to better leverage CharityEngine technology, let our team build a project for

you. Popular packages include training customer teams on workflows, automation, or even

oversight on growing email lists, increasing sustainer revenue, and building custom reports and

dashboards.





Retainer Service Packages

: Take any example from the list above and assign our team to do it on your behalf. These packages can be set up on a short-term or annual basis depending on your needs. 




 

Increasing Email or Contact Limits

: Your current agreement will state your limits on emails and contacts and we can make changes when you find your organization nearing the threshold on either limit. As you grow and these lists grow, we are more than happy to work with you to change the parameters of the agreement. To monitor these limits within your CharityEngine instance, follow the steps below: 
Navigate to Reports & Analytics module  

Within "Campaigns," select "Monthly Initiatives"  

Modify the date parameters to see additional time periods 

The column listed as "Recipients" will provide a summary of total emails sent each month for the timeframe selected

Important to note: This limit specifically refers to emails sent through the Campaigns module. Transactional emails and acknowledgments are not included in this total. 
Navigate to Reports & Analytics module  

Within "Contacts," select "Database Size" 

From here you will see your total record size 
Adding new features
If you want to leverage some of the functionality you reviewed in the sales process, but it wasn't the right fit at that time, we can always add it as you grow. Examples can include peer-to-peer fundraising, auctions, SMS text messaging, advanced fraud, or the credit card updater. 
In conclusion
I hope this document will serve as a resource that will help you answer common questions about our software. In the event you have a question that's not on this list, send me an email and I'll add it!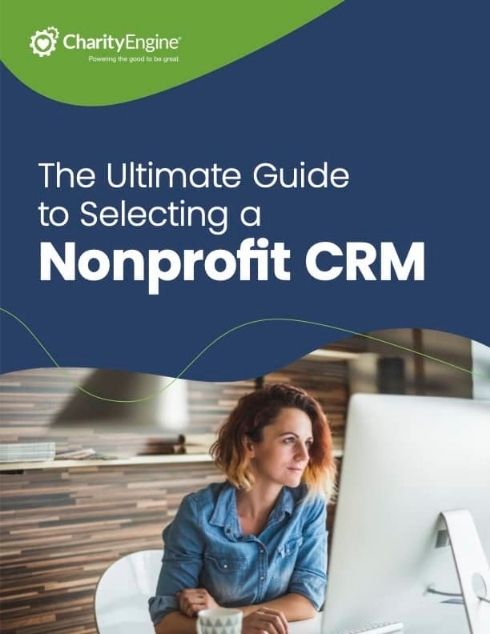 Topics:
Published on April 4, 2022