Five Reasons CharityEngine is the Best CRM for Your Nonprofit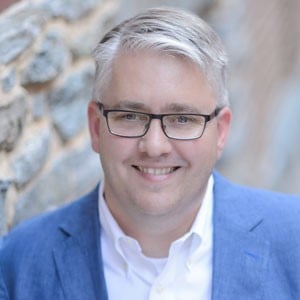 by Dave Martin
Need to explain to someone why CharityEngine is the best nonprofit CRM for your organization? Here are five compelling reasons!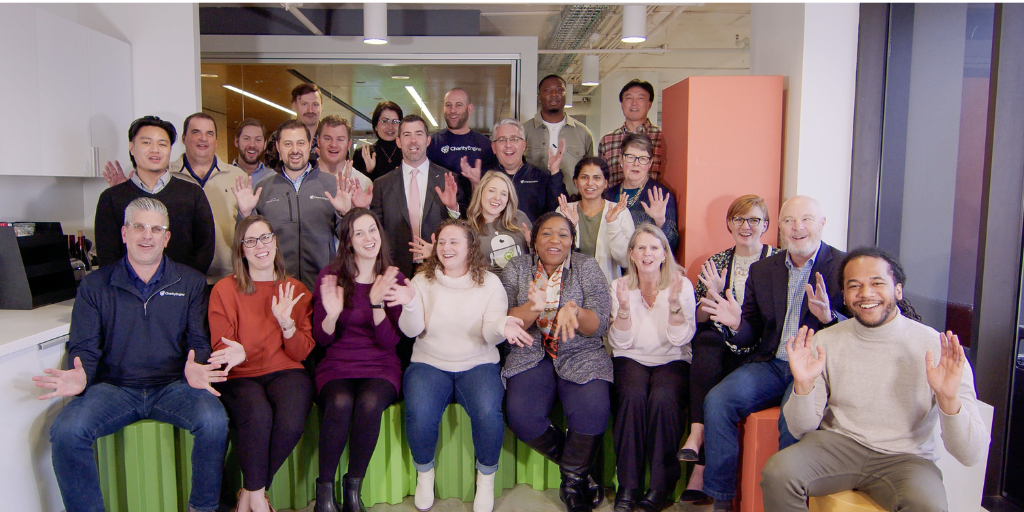 You've done your homework. You've seen the software, you've grilled the sales team, you've scoured the review sites. And you've decided, like many other nonprofits, that CharityEngine is going to be the secret sauce to your success.
But you still have to make sure the whole team is ready to jump in. Maybe there's a board member who is reluctant to switch CRMs. Maybe the head of the IT team thinks it's gonna be a huge headache. (It's not.) It's your job to present the most compelling facts quickly so you can get CharityEngine implemented and start crushing your fundraising goals.
So....why is CharityEngine right for your organization? Here are five reasons you can share!
1. CharityEngine Makes You Look Good.
When you use CharityEngine, other nonprofits are going to sidle up to your board members at cocktail parties and ask what their secret is. You will beat every metric you measure.
The industry average for nonprofit donor acquisition is 18.5%.

CharityEngine offers an industry-leading 32% annual increase in donors.

Overall online giving remains steady at about 9% annually.

With CharityEngine, your average gift size can increase 23%.

The average monthly gift from sustainers is $27.

Our largest client raises more than $6 million a month from sustainers.

A quarter of all nonprofit emails end up in the spam folder.

CharityEngine provides 99% email deliverability.

A typical donor retention rate is 40%.

Our clients enjoy a 98% donor retention rate.

The median nonprofit loss to fraud is $75,000.

CharityEngine's patent-pending fraud protection is 100% successful at preventing sophisticated fraud attacks

.
The question is, why wouldn't CharityEngine be the right CRM for your nonprofit?
2. You'll Dump the Data Silos.
When we say we're all in one, it means we're all you need to make better fundraising decisions and run more effective campaigns. All your data is in one place, making your nonprofit more successful.
Beyond that...
Smaller nonprofits have every fundraising tool they need in one place. There's no need to integrate an email system and a payment processor and event software. It's all at your fingertips.
Medium-size nonprofits are growing. They want to stretch their fundraising wings and try new campaigns, add custom reporting and functionality, and use robust analytics to get insights into donor behavior. We've got that covered.
Large and enterprise (meaning really large) nonprofits want to build a tech stack with CharityEngine as its, well, engine. With easy APIs, integration is seamless.
All Your Data in One Place
It's important to note that with CharityEngine, all your donor data is in one place. Why is this important?
Siloed data means systems aren't talking. One program might send an automated email asking Bob for a donation, not knowing the major gifts people are cashing Bob's $25,000 check. (Bob probably isn't too happy.)
Data in disparate systems isn't powerful. Your reporting only has pieces of your donor picture.
A donor touches your nonprofit in many ways: phone, email, text, donation form, volunteering, participating in an event. When every donor interaction is in one place, advanced reporting and analytics can spit out insights that help you raise more money.
AI is all the rage, but we've been using it for a while. When all your data points are in one place, your AI and BI are more informed and, thus, more valuable.
3. You Get Less Expensive, More Secure Payment Processing.
Payment processing isn't sexy. We get that. But there are a couple of stats and industry terms that illustrate how advanced our payment processing is:
We are an in-house payment processor. No middlemen taking fees you'd rather keep.

Our

fraud protection

is built into our software. A large client commented,




"Our organization was recently the victim of attempted ACH fraud. Thanks to CharityEngine's fraud protection features and proactive team, the transaction was flagged immediately and saved our nonprofit more than $8,000!"

We are PCI-certified, meaning an external team audits us regularly to ensure all financial transactions are safe. We are SOC 2-certified, meaning our data is similarly safe.

We offer giving options. Donors can choose ACH transactions, credit card donations, or even use PayPal, Apple Pay, and Google Pay.

Our mobile swiper means you can collect donations on the go.
Clients agree that CharityEngine offers the most secure, most reliable payment processing. And we save you the most money by cutting down on fees and cutting out middlemen.
4. You'll Join a Roster of Impressive and Successful Clients.
Wounded Warrior Project is one of the 50 largest charities in the U.S. They have hundreds of thousands of sustainers, resulting in more than $6 million in revenue per month. When they started working with CharityEngine, they were a small startup.
And they're not our only enterprise-level client. We also serve Easterseals, MD Anderson Cancer Center, Army Emergency Relief, Hope Media Group, CUFI, and Care, among others.
"Whoa!" you're thinking. "We aren't enterprise. We don't need enterprise-level capabilities!"
Okay. We've got some that show you how we serve medium-and-growing nonprofits. Those include Memphis Rox, Rescue Village, Foodbank for the Heartland, Mid-Ohio Food Collective, AmVets, Help Heal Veterans, Appalachian Trail Conservancy, and BrightFocus.
"Maybe you're the right CRM for big nonprofits, but we're smaller than those, too."
We've got those! Merlin's Magic Wand raises less than $200,000 a year. Soldier On, The Heroes Project, Lupus LA, Folded Flag Foundation, Courageous Faces, and ArtServe are small but mighty and getting mightier with CharityEngine.
5. CharityEngine Makes It Easy to Switch
.
We aren't being weird when we say our Implementation Team is like a warm hug. Clients have cried when it's been time to move to the Customer Success Team.
Then they don't leave our company because they love the Customer Success Team so much.
What happens after you sign the CharityEngine contract? It's five short steps to champagne.
Onboarding 101
Discovery: Weeks 1 – 2
System Build and Data Migration: Weeks 2 – 7
Training: Weeks 3 – 5
User Acceptance Testing: Weeks 5 – 6
System Acceptance: Weeks 7 – 8
🍾 🍾 🍾 🍾 🍾 🍾 🍾 🍾 🍾
Customer Success
After implementation, you move to the Customer Success Team.
This is the team that always answers your phone calls, strategizes about best practices and improving your fundraising, alerts you to new product features, and communicates your feedback to the Development Team.
Bundled into this phase is our Support Team. Your technical questions get answered fast! Between these two teams, there's no problem we can't solve and no question we can't answer.
CharityEngine Gets You
Our connection with our clients is remarkable. Watch this short video to get a behind-the-scenes look at how our team helps nonprofits tell their story.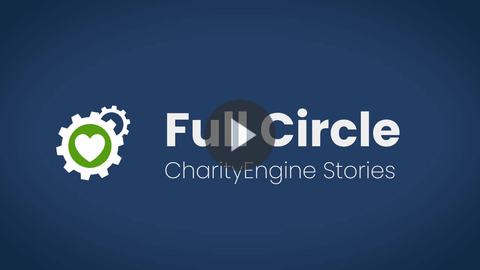 Full Circle: CharityEngine Stories

Now you're armed with all the facts to support becoming a CharityEngine client. If you'd like a presentation to some of those reluctant folks, we're here to help.
Otherwise, it will be our pleasure to welcome you to the family.
Topics:
Published on May 17, 2023