Top 10 Questions We're Asked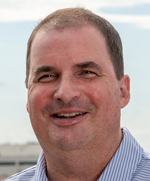 by Erik Hartwig
To help you decide if CharityEngine is right for your organization, we've compiled a list of the top ten questions we get. Even if we're not the right fit, we're happy to offer some expert guidance to send you in the right direction.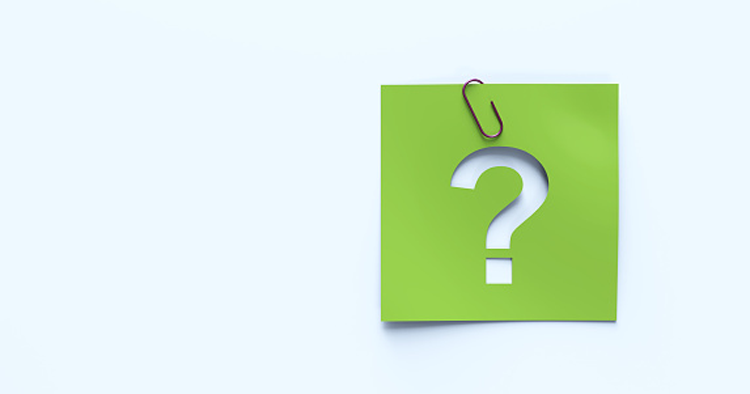 Since 2014, CharityEngine has had a single-minded focus: making sure nonprofits have easy-to-use, comprehensive software to manage donors and process payments. Why? You're busy doing good. It's our job to power you to be great.

To help you decide if CharityEngine is right for your organization, we've compiled a list of the top ten questions we get. Even if we're not the right fit, we're happy to offer some expert guidance to send you in the right direction. Either way, we're looking forward to speaking with you!
What are CharityEngine's capabilities?
CharityEngine is nonprofit Constituent Relationship Management (CRM) software, which means it automates the management of your donors. Simply put, we can track and manage every interaction you have with your donors, as well as provide extensive reporting and insights to help you personalize the donor experience, maximize giving in a thoughtful way, and strategically grow your nonprofit. While we can customize the system to meet almost any need your nonprofit might have, our capabilities include:

Nonprofit CRM software
Donor journey management
Donation and event forms
Recurring gifts and membership/sustainer/pledge management
Volunteer tracking
Major gifts, grants, and corporate sponsorship moves management
Events management
Peer-to-peer fundraising
Virtual/silent auctions
E-Commerce/online shopping cart
Grassroots advocacy campaigns
Email marketing and marketing automation
Data and workflow automation
Direct mail campaign tracking with options for mirrored SQL database
Advanced reporting/analytics and query tools
Payment processing
Is CharityEngine right for me?

While we do think we offer an excellent product, we also know that we aren't the right solution for every nonprofit. If you can answer yes to several of the following questions, it's worth your time to look a little more closely at what CharityEngine has to offer.

Is fundraising a significant focus for your organization?
Do you have more than 1,000 donors?
Does your nonprofit focus on events, virtual or otherwise?
Do you currently rely on multiple systems to keep track of your donors?
Would automated marketing outreach and reporting save a lot of time and effort?
How is CharityEngine different from other CRMs?

It starts with Phil Schmitz, our CEO, and his genuine desire to ensure charities aren't held back by technology. That philosophy of existing to make your life easier touches every aspect of our organization and is unique in an industry of acquisitions and mergers. Building on that, we partner with every client. That means we are there long-term, ensuring your implementation and ongoing donor management are smooth and optimized to make your life easier. CharityEngine is also a PCI-certified, SOC 2-compliant payment processor, meaning we're a secure, all-in-one donor management solution.
Why do I need a donor management system?

It's logical to look at a PayPal button on your website and think, "Okay, that gets me donations. Why would I need a whole system, just to manage donors?" And we would say that yes, you are collecting donations. But let's look at two scenarios.
In the first scenario, a donor clicks on your PayPal button and donates $100. You send her an email thanking her, but you are not able to tie that donation to her overall contribution history. A general thank-you note is nice, but you're not able to use data to properly or personally engage with her.
In the second scenario, she clicks on the donate button on your website. Instantly, that information joins all the data we have on this donor—how often she's given in the past, how this donation compares to past donations, how regularly she donates, if she has any personal story that makes her more committed to your cause—in the CharityEngine database. It's analyzed so that every future communication with her is personalized. She feels recognized and appreciated...and decides to give more often.

And you can access this vast amount of information, pulling reports to measure any metrics you want. Your board of directors will appreciate the clarity of your reports, and you will bask in the steady, sustained growth of your nonprofit.
As you see, donor management software elevates standard donor communication. It helps nonprofits build and sustain personal relationships with donors, which engenders loyalty and increases giving.

How do you integrate with third-party systems, like my accounting system?
CharityEngine helps groups work (or "integrate") with third-party accounting systems by mitigating the need for manual entry. At the same time, we give control to the nonprofit to verify the data before the transaction data is passed over to the accounting system. An accountant will want to reconcile the amount that was raised and see how much money was received in the bank account, depending on how the nonprofit operates.

For other third-party systems, we have some options:

We can upload information, with the option of attaching outside ID codes to existing records.
We can use a File Transfer Protocol (FTP) for the transfer of information in a configurable template.
Regardless of which approach we use, we will ensure all systems are seamlessly connected.
If I use CharityEngine for payment processing, how can I be sure my data is secure?

CharityEngine processes millions of transactions—worth hundreds of millions of dollars—every year. As a payment gateway, we connect donors, processors, and credit cards to ensure donations are swiftly and securely processed.

The gold standard for payment security is PCI compliance, meaning an organization follows and achieves the Payment Card Industry Data Security Standards. CharityEngine is both PCI-certified and SOC 2-certified, meaning that we are rigorously audited by third parties to ensure personal information and financial information are safe.

How easy is your reporting

?
A good CRM will collect a lot of valuable data on your donors, and this data can be mined for insights that will help you connect with constituents. CharityEngine's software offers business intelligence and insights that will enable you to develop highly targeted (and highly effective) emails, fundraising initiatives, and campaigns. You will be able to personalize your donor's journey, which will increase interest, loyalty, and donations. With the ability to manipulate and customize reports, you will be able to look at donor data from any view, turning information into initiatives that help your nonprofit grow.
What does implementation look like

?

Upon contract execution, a formal handoff between sales and the CharityEngine Customer Experience (CX) team will occur. This group holds your satisfaction as the goal through the process, from requirements gathering to the system build to the training, testing, and launch. An average implementation takes about three months, and we do most of the heavy lifting. This is where our strong partnership with our clients is solidified; we know what you want to accomplish, and we follow a well-thought-out plan to get you there.
How do I add your platform to my website?

As part of the implementation process, the CX team will help you create a form on your website to collect donations. When a donor enters information and clicks "donate," the data flows from your website and into CharityEngine's database. The donation is routed to the credit card processor and shows up in your bank account in a day or two.
How much does CharityEngine cost?

We are asked this question so often that we wrote an article about it. The pricing depends on the number of your contacts, the number of monthly emails you want to send, and your annual fundraising revenue. From there, you can add different engagement tools specific to your goals. This chart gives a general look at what you might expect to pay, but we'd be delighted to give you a quote that reflects your nonprofit and goals.
Did we answer some of your questions? If you want to dive deeper into the CharityEngine solution, book a demo to see our software in action or see how it looks to work with us.
Topics:
Published on January 13, 2022