Introducing the New CharityEngine Academy!
This new resource for clients puts nonprofits in the driver's seat!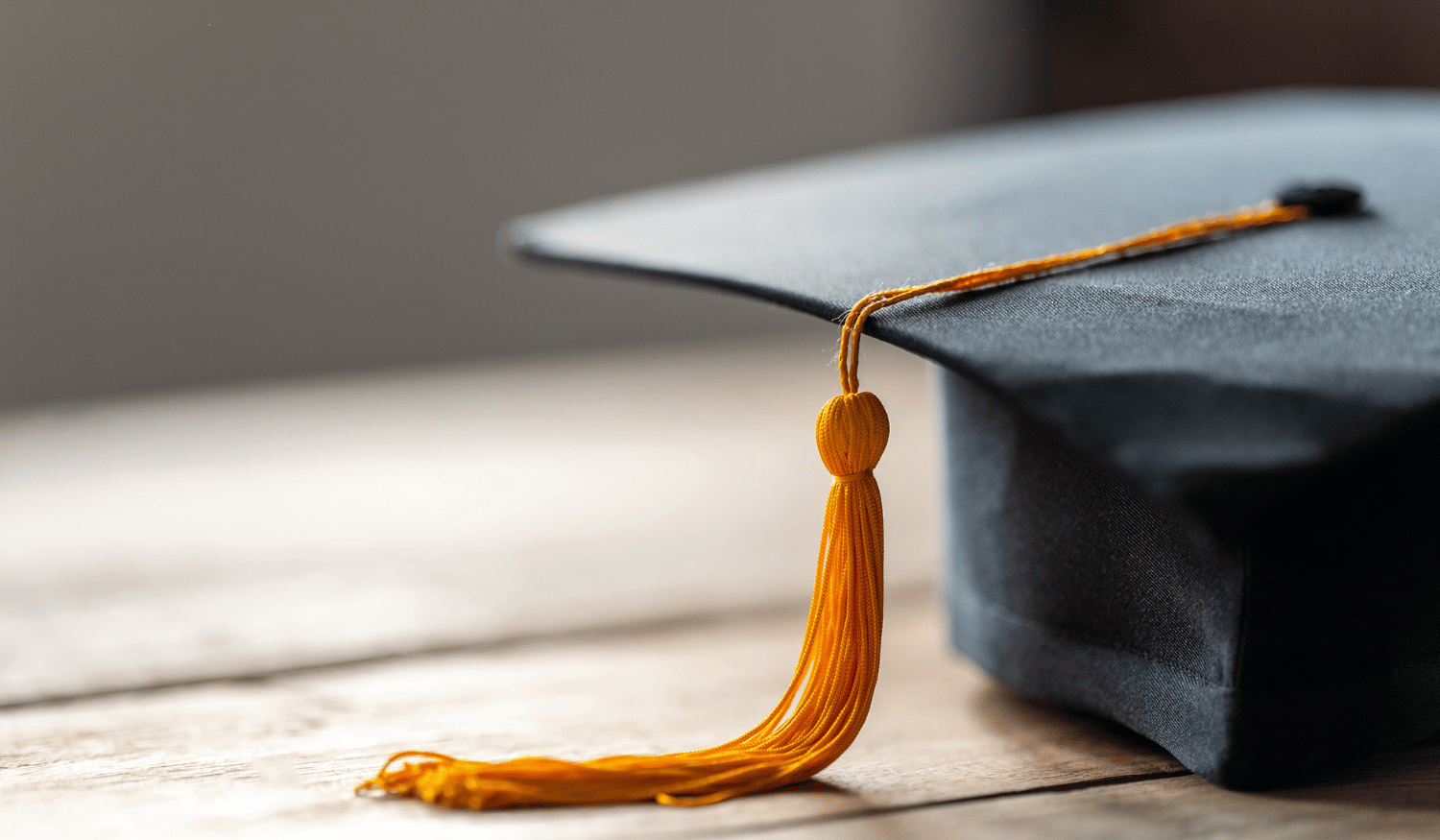 We can all agree that nonprofit technology makes running your organization a whole lot easier. But having great technology doesn't matter so much unless your team knows how to take full advantage of its capabilities!
During CharityEngine's implementation, we offer robust training that ensures our clients know their way around the back end of their new system. But our software is so multifaceted that we can't dive deep into every feature during implementation and training.
In response to demand, we're delighted to announce the creation of the CharityEngine Academy! In this article, we will introduce you to this new resource and answer some commonly asked questions. Let's go!
What is CharityEngine Academy?
CharityEngine Academy is a learning management system that allows clients to progress through training modules.
Why Should I Use CharityEngine Academy?
The academy helps you learn the nuances of the software, enabling you to better leverage features to engage donors and raise money. As your team members progress through the platform, they, too, will become CharityEngine experts, elevating the capabilities – and fundraising skills - of your whole team.
How Does the Academy Work?
CharityEngine offers 12 applications:
Email Marketing

Major Gifts

Membership Management

Online Forms & CMS

Payment Processing

Reporting and Analytics

Sustainer Management

Advocacy

E-Commerce

Events & Auctions

Peer-to-Peer Fundraising

Text-to-Give
The Academy takes each of these applications and explores its functionality, offering best practices tips along the way. Each video within the course can be paused and revisited so you can learn at your own pace.
What Happens When I Finish a Course?
Your progress will be saved, so no matter how many times you come back to the training, you'll always pick up right where you left off. You'll be able to see training time and the levels you've reached, as well as the badges you've earned.
Once you finish a designated number of trainings, you'll receive a CharityEngine Academy certificate, underscoring the work you've put in and the expertise you've gained. Earning the certificate can also be a performance metric for your team members!
Can I See What the CharityEngine Academy Looks Like?
While the application is reserved for active clients, we can show you what a dashboard looks like: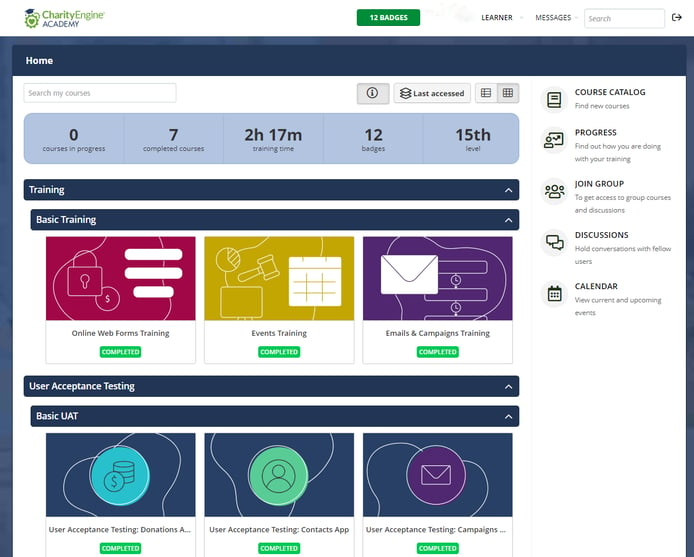 As you can see, my progress is noted below each course. I can clearly see how much time I've spent training, how many courses I've completed and how many badges I've earned, as well as the level I've reached.
On the right, you'll see a menu of items that will enhance your experience.
But Wait! How Do I Get Access?
If you're a CharityEngine client, you can access the Academy! If you can't log in, just submit a support ticket in your instance.
What's Next for the CharityEngine Academy?
Like everything we do, we will continue to have the platform evolve based on the feedback we get from clients. Wish we'd go into more detail? Have a tip you're willing to share with other users? We're all ears!
Remember, CharityEngine exists to help you change the world. The more technology you're able to leverage, the easier it will be for you to fulfill your mission. We're here to make sure that technology works for you.
Topics:
Published on March 28, 2023