What Nonprofits Can Learn From CarMax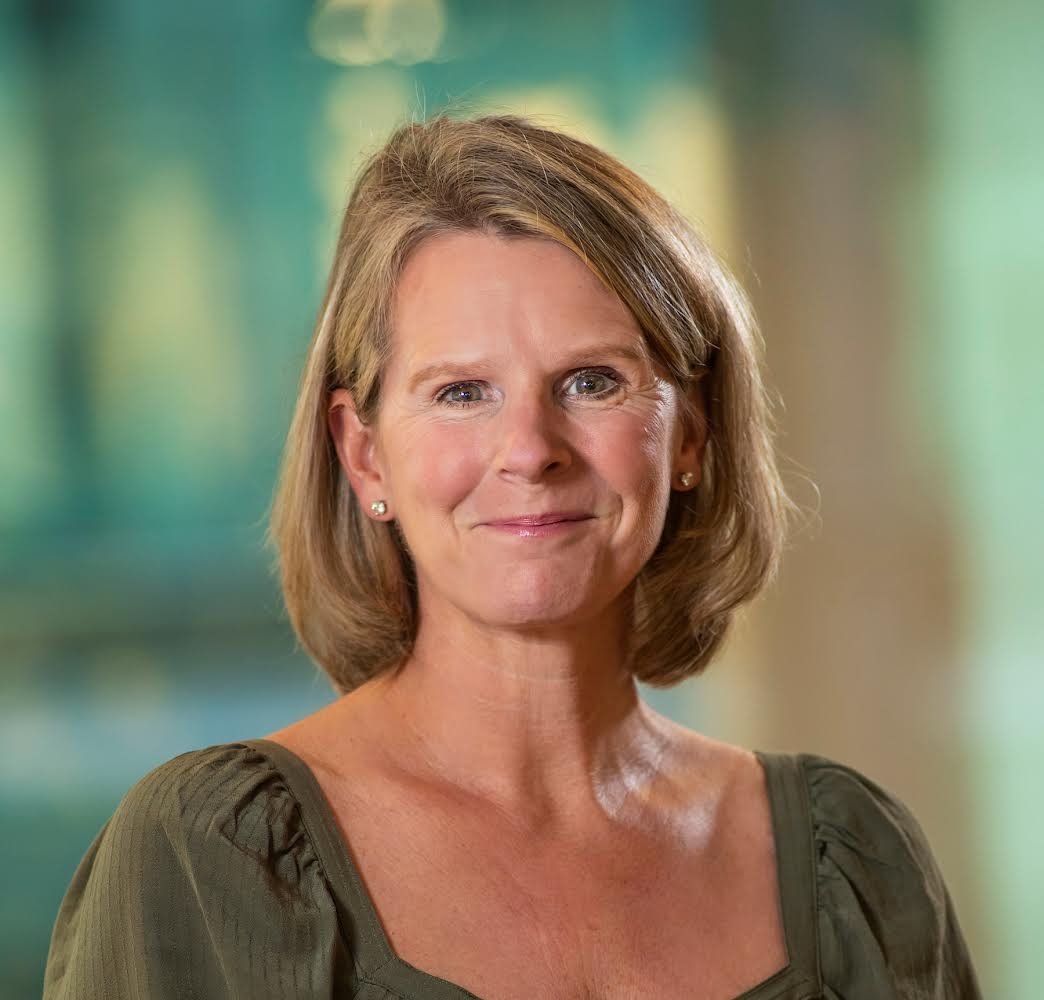 by Julie Kennon
In this one-on-one chat with Angel Aloma, the fundraising guru offers advice for nonprofits of any size.
Every nonprofit wants more donors to support its mission. But with the increasing need and volume of ways to give to different charities, how can your nonprofit be the voice your donors and prospective donors hear?
I know someone who might have the answer, and the answer looks a lot like CarMax.
Let me back up. CharityEngine recently sponsored a panel discussion at the Bridge Conference, and our team members couldn't stop talking about one of the panelists: Angel Aloma. He captivated the audience with his insights into storytelling and donor care.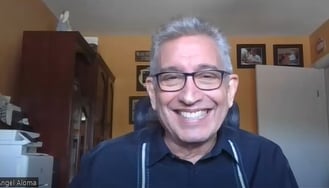 After a decades-long career as an educator and then a decades-long position as executive director and chief marketing officer of Food For The Poor, one of the largest international charities in the country, he has devoted his time to mentoring and guiding small nonprofits through Aloma Fundraising Strategies. As a consultant, he blends social science with proven fundraising strategies to help clients achieve the astounding success he created when helping to run a large nonprofit.
I reached out to Angel, hoping I could get some insights to share with our clients. He most certainly didn't disappoint! He loves the nonprofit sector and feels elevated when he can share what he's learned with other nonprofits. This article will give you a glimpse of his intelligence, his experience, and even his sense of humor, and promises to leave you with a clear message about how to increase your fundraising. Whether you are focusing on a year-end campaign, a stewardship campaign, or just ongoing donor relationships, his words are worth your time.
Donor Data Explains the Why
Angel worked with his son, Kristian Aloma, the founder and CEO of Threadline, to conduct an emotion-based research study of a group of donors loyal to Food For The Poor. The study resulted in a list of four primary reasons donors gave to this organization. Surprisingly, the fourth reason was to help the poor. The first, or most important reason, was to feel good about themselves.
The researchers also created a pyramid of good with the donors. The donors felt that the top of the pyramid, or the highest level of good possible, was the missionary work in the countries they served. Supporting that work and those missionaries were the closest they could get to that peak.
Armed with this donor data, Angel altered his approach to donor engagement.
He began by personally acknowledging large gifts. He would take pen to paper and write heartfelt letters of thanks.
He visited Haiti a week after the January 12, 2010 earthquake that killed 220,000 people. He was shocked by the destruction of the capital and stunned by the sadness of their office staff there. He chose to bring light to the devastation: he read poems to the staff that he had written about Haiti (both in English and Creole), he hugged and comforted the many who had lost loved ones, and after a few days, he asked if there was anything that had recently made the staff members laugh. Soon, there were funny stories coming from many. Finally, he saw smiles and laughter. Because he had learned to speak Creole, he could connect with the population intimately.
And, he thought, what he was seeing and living in Haiti was what his donors needed to see. They needed to understand the impact of their amazing generosity and the beautiful work that it had funded. He wrote his trip's "Haiti Journal" and shared it with staff and donors.
He understood that the donors wanted to be the missionaries on the ground, and he chose to appeal to what he called "armchair missionaries" by sharing stories he experienced while in Haiti.
Besides thanking donors for a donation or pledge, he also offered this: "When a woman in Haiti goes to bed at night smiling because her children will live another day, and thanking God that they will live to see another sunrise, you are there. You are the reason this woman is not crying with worry that she will lose a child to hunger or illness. You are there in spirit, and you are a missionary, indeed."
He shared stories illustrating the Haitian people's dignity, bravery, and humility with donors. He talked about two mothers who had lost their infants, then offered to breastfeed infants who had lost their mothers. He spoke of the good he saw. He brought Haiti home with him, so their supporters could feel the difference their donations made.
It would have been easy to report the numbers: Food For The Poor was providing millions of meals to the country. But telling the stories left the most significant impact on the donors.
Donor Centricity
When Angel returned to the U.S., he began a monthly event called "Coffee Break with the Executive Director." He joked that there wasn't any coffee or any break, but he invited a couple of the major gifts associates and the vice president of development. He asked the associates to invite 12 to 15 major gift donors. Angel would relay stories of the field to this group, encouraging them to feel part of the "inner circle."
As they talked, he said the donors would often cry, especially when expressing how they felt about their work with Food For The Poor. That emotional response, he believes, makes the nonprofits part of the donors' stories. "The donors who had made Food For The Poor part of their stories were the ones who truly were faithful, loyal, and generous."
Angel spoke about Tom Ahearn, an expert in donor centricity, who taught him that many nonprofits spend a great deal of time talking about their founders, their organizations, and their missions, yet they hardly ever talk about their donors.
It's one thing, he said, to say "Donor is king!" in every internal meeting.
It's not enough.
Donors need to be treated like kings.
His messages went from, "Thank you for helping Food For The Poor build homes in Haiti" to "Thank you for building homes in Haiti." What a difference in those messages, and what a difference in the impact on fundraising! The direct mail director and his team created a newsletter, "Why You Matter," that netted well over $1.3 million and was included as an example in Tom Ahearn's book.
Angel offered this quote from his friend, Tom Gaffny, of Tom Gaffny Consulting: "People don't give because you have needs. They give because you MEET needs, including theirs."
It is incumbent upon nonprofits, Angel believes, to emerge as donor-centric organizations. Why do your donors give? Appeal to that to unlock the key to a loyal and dedicated supporter base.
How Charity Begins
I asked Angel about other revelations from the research study. He shared that participants were asked about the first time they were introduced to the idea of charity. Angel's own story offers foreshadowing: When he was younger and living with his grandmother, she prepared an enormous lunch for his large family daily. He was perplexed, not understanding why all the leftovers disappeared and he'd have to make a sandwich for dinner.
As he got older, he saw that his grandmother packed up the remnants of their feast and had her grandchildren run them over to a very poor neighbor, a family in which the husband suffered from Parkinson's Disease.
(The grandchildren tried to avoid this task by hiding. He made me laugh by telling me that the gentleman's wife always wanted to effusively kiss and hug the children over and over, and they dreaded that visit!)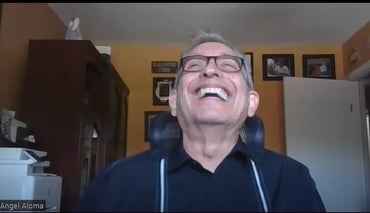 He now notes three elements of his grandmother's actions that define genuine charity:
Consistency. His grandmother didn't miss a day, so the couple could count on her kindness.
Respect. Grandchildren were tasked to bring the food so the woman would not be embarrassed to receive charity from her neighbor or feel compelled to be exuberant in her thanks.
Discernment. These people genuinely needed his grandmother's charity. She recognized and was helping where the need was greatest.
Recognizing these elements and reflecting on the number-one reason given for donations, Angel said he no longer talked about the charity when he thanked his donors. He talked about the donors and recognized they were generous, compassionate people who wanted to feel good about themselves. Recognizing the religious motivations of these donors, he drew the comparison between Jesus feeding the poor and these donors walking in those same footsteps.
He took the donation out of the story, and he took the organization out of the story. He put the donor smack in the middle of the story, making the world a better place.
Intellectual Fundraising
While you might not have conducted an emotion-driven research study on your donors, there are significant takeaways for nonprofits of any size.
Go to the core of your mission, gather stories, and then tell those stories to your donors.
Most people know they should get to know their donors. They don't realize they must let the donors know how deeply they are understood.
Lean heavily on technology. Angel said Food For The Poor sent about a couple dozen direct mail pieces annually. The DM director's team pulled a report that showed them the date of each donor's first transaction. The team devoted one direct-mail piece a month to donors recognizing their anniversary. "In this month, three/eight/ten years ago, you did something extraordinary. You gave your first gift to Food For The Poor." These donors weren't thinking about how easy it was to pull this data; they were amazed that this large organization knew and appreciated them.
Record every interaction with donors, organization-wide. In this way, donor interactions are personalized and seamless, regardless of who in the organization is contacting the donor. Angel said that if he called a donor to thank her and saw a note that her husband was having surgery in two weeks, he would call the day after the surgery to inquire about his health. Don't do this because you want a donation; do it because you care for your donor.
Get to know your donors. Angel says his organization's best investment was creating a 71-person phone center that called donors, talked to them, got to know them, thanked them, and even prayed with them. While this isn't always feasible, it created and cemented long-term, personal relationships. Even on a small scale, picking up the phone and engaging with your donors is crucial. It makes tracking the donor journey a lot easier.
So What's So Great About CarMax?

When Angel looks at corporate America, CarMax is a shining example of donor—or consumer—centricity.
Used car sales had always been considered unsavory, with hidden prices and agendas and no way to really understand the deal or the value. CarMax came along and threw back the curtain. Consumers can check the Blue Book value of the car they're buying to ensure the deal is fair. They have access to CarMax's computers, left there for customer use. They can test-drive a car for 24 hours, and they're urged to make sure the car is right for them, down to having their dog hop in to see if it's pet-approved.
Angel loves this expression from the new commercial world: Don't upsell, upserve. The success CarMax has had is a wonderful illustration of Angel's passion for keeping the focus on the donor.
Finally, we talked about making it easy to give. Use indicias or even live stamps after testing for profitability. Make sure your asks are well-designed and relevant, and always let the donor know what his donation will achieve.
Expert Fundraising Advice
This wide-ranging, frequently funny conversation left me eager to share Angel's stories and philosophies with CharityEngine's audience. Regardless of your size, the nature of your campaigns, or even past fundraising successes and failures, the advice to focus on donor centricity can imbue your nonprofit with an altered perspective, translating efforts into transformative fundraising.
On a personal note, I urge you to follow Angel along his journey. His experience, intelligence, and compassion seemingly know no bounds, and his words offer tools every nonprofit should add to their fundraising toolkit.
Topics:
Published on August 29, 2022