5 Tips for Easier Change Management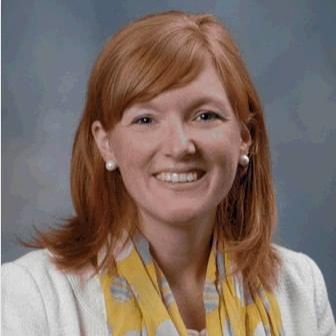 by Megan Gill
Switching your technology doesn't have to give you a headache. This article walks you through ways you can guarantee a smooth transition.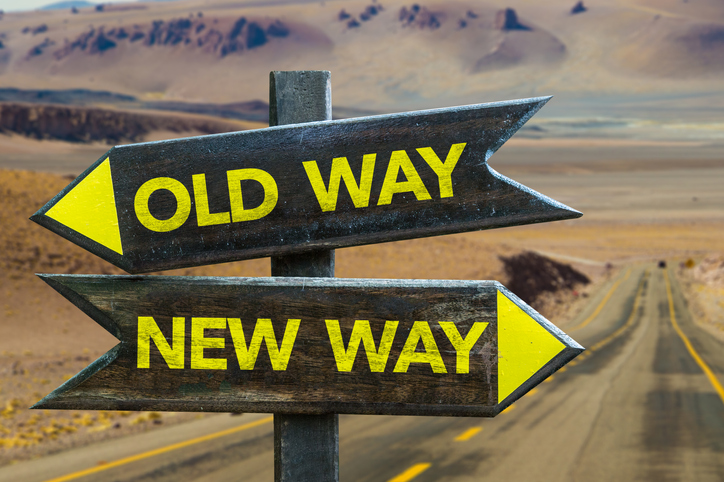 I'm a lifelong PC user. I know Macs are great—they sync with everything else I use, they're fast, they're perfect for design programs—and I know my PC is a little clunky. But moving all my data and learning how to do things in a new way? That would be a pain, so I'll stick with what I've got.
And that's just how many nonprofits feel about their technology. Is it perfect? No, but there are workarounds. Is there something newer and better out there? Yes, but wow, would it be an expensive pain to change software.
We get it. Even when nonprofits know it's time to break up with their CRM, it can seem so daunting that new technology remains a good idea and doesn't quite make it into action.
But CRM change management doesn't have to be hard, and it can even be (dare we say?) easy with a little prep, a little patience, and the right expectations. With a sound strategy and thoughtful execution, it's nothing to dread.
Let us share the five tips we give clients as we transition them to the team to get our software implemented. The key is preparing your staff for the technology change and guiding them through the process with communication tools.
Here are our tips to make change management easier:
Make a plan.
Gather your team.
Expect internal hiccups.
Focus on change management best practices.
Remember your why.
Let's take a look at each of these.
1. Make a plan.
Let's start at the beginning, when you're teetering on the edge of wanting a new CRM. Why now? What's bothering you the most about your current system? Think specifically about what you want from the new system, as this offers you a solid way to check in when the process is over.
Gather your team's requirements for the new technology. Do you only want donor management, or do you need online fundraising tools and email marketing too? What kind of support do you need to implement the technologies?
What are your options? Have you checked out the pros and cons of different systems? We recommend starting with a list of the features and functionality you need, and then matching those up to what different systems offer. We have comparison templates that might help, allowing you to check the boxes different systems offer.
Also, consider the timing of the project. When is it best to make the switch? Is there a seasonal lull during which you know your staff will have time for training? Having this mapped out is a great place to start.
2. Gather your team.
Think about the stakeholders you'll want to include at every step. Talk to IT, donor management staff, and outreach teams to get input on what functionality they need.
But beware the common pitfall of having too many cooks in the kitchen.
Think of it like an inverted pyramid. At the top, you're asking everyone for input on the new technology. Then you narrow it down to the departments that will be using it. Then you narrow it down to IT considerations. At the bottom of the pyramid, just a few people make the ultimate decision.
Involving everyone organization-wide ensures cross-collaboration and gives all team members a stake in the outcome. Involving more people helps with buy-in along the way and once you launch. You're also opening lines of communication, showing your team that their opinions are valid and helpful.
3. Expect internal hiccups.
People will naturally revert to familiar behavior and technology, usually because they need an answer and can find it quickly by doing things the old way. It will take time for your team to know how to find donor records, pull custom reports, and run campaigns. It's rare that human beings love any new technology right off the bat. There's always a transition period, so be patient.
There will be times you're frustrated because you don't know how to do something, or your team can't find information, and you need to call support. Ensure the technology vendor has robust support options (telephone, email, online help center) so you can get the help you need quickly.
You can mitigate this dip in productivity (and increase in frustration) with good training and lots of support, so build both into your process from the start.
4. Focus on change management best practices.
According to Forbes, there are five key ingredients for successful organizational change:
Vision (as an organization, what do you want out of your new software?)
Benefits (focus on the ways the technology will make your life easier)
Sponsorship (leadership buy-in and team cooperation)
Resources (training and support from your CRM vendor)
Methodology (a strategic plan outlining each step)
Knowing what to expect and preparing for it will go a long way toward a smooth transition.
Lead by example. If your staff sees that you can pull numbers from a custom report or that you can launch an email campaign with the touch of a button, they'll understand the difference upgraded software can make.
5. Remember your why.
Whenever you upgrade technology, there's going to be a learning curve and some frustration. But remember why you're making the change, and focus on what will be improved. Throughout the implementation process, we remind our clients that new technology will help them engage with their donors more, stretch their fundraising wings with new tools at their fingertips, and ultimately help them raise more money.
We'd be remiss if we didn't mention that our CRM has industry-leading features and our onboarding redefines customer support. See how it looks to work with us! If you want to take a look at what we can do, book a demo, and we will be more than happy to give you a look at our software in action.
Topics:
Published on September 8, 2022