What Do Mastercard's New Rules Mean for Nonprofits?
Worried about Mastercard's updated transaction processing rules and how they affect nonprofits? CharityEngine CEO Phil Schmitz explains the potential impact on charities.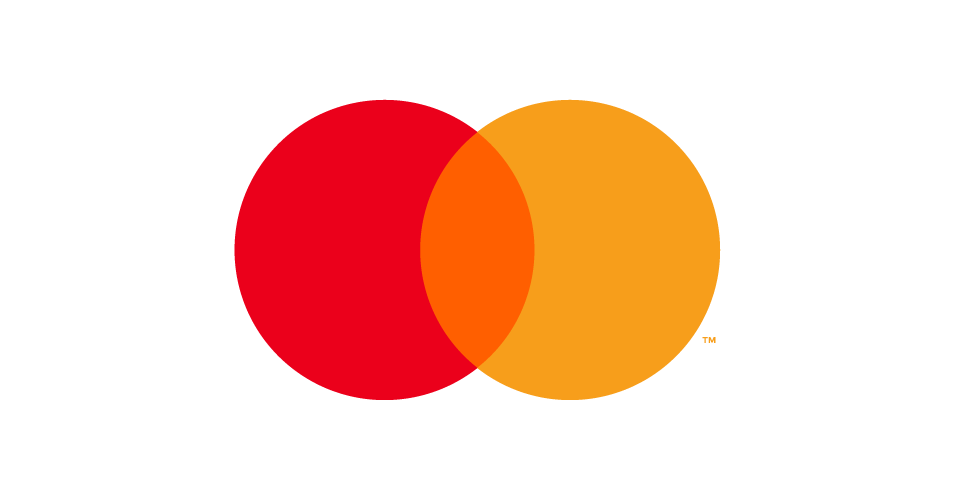 Update 10/13/22: Glad you're still along for the ride! Today, we learned that the efforts of our industry lobbying on behalf of nonprofits have paid off. Mastercard is exempting nonprofits and charities from the new recurring payment regulations. The only organizations at risk are those who have excessive chargebacks for four consecutive months. You can read Mastercard's Revised Standards and please feel free to call us with any questions.
Many thanks to The Nonprofit Alliance for building a powerful coalition that effected this change.
Update 9/13/22: We have independently confirmed with Mastercard that charitable donations are included in the announcement, and donors must be notified of their cards being billed. CharityEngine clients will receive guidance on using our platform to achieve compliance.
Update 9/2/22: Thanks for following along as this situation evolves! We have just received confirmation on a few points. This information comes from The Nonprofit Alliance.
In short, Mastercard acknowledges that the new requirements as written (and particularly the definition of "subscription") caused considerable confusion among nonprofits.
They have clarified that nonprofits are required to comply with the new Mastercard rules.
However, Mastercard will be extending the effective date of these requirements for nonprofits until March 21, 2023. Furthermore, monthly notifications (receipting) will only be required for donors who have provided an email address. Nonprofits will not be required to generate receipts by alternate means for donors whose email addresses are not available.
TPNA will continue to advocate for nonprofits and clarify the details of compliance with Mastercard, as well as continue to assess the impact of the new processes on nonprofits.
CharityEngine will continue to keep our clients updated and informed of all developments, as well as assist them as these new rules take effect.
Update 8/27/22: As our clients know, the effect of the Mastercard regulations on nonprofits continues to be confusing. We are aware of a FAQ dated March 2022 that seemingly indicates that nonprofits are, in fact, considered in scope. We have heard through a third party that Mastercard said the FAQ, dated before the regulations update, is correct.
However, we have been unable to get clarification from Mastercard directly, and we contend that the rules, updated in June of 2022, clearly state that they apply to "a merchant performing subscription billing in which the Cardholder has agreed for the Merchant to provide ongoing and/or periodic delivery of physical products or Digital Goods."
As we indicated, our interpretation rests on the fact that nonprofits are not providing physical products or digital goods to donors and should therefore be exempt. The updated rules from June conflict with the FAQ information from March.
We believe this is an evolving situation and we pledge honesty and transparency to our clients. We are in communication with industry-leading partners, and we assure you that we will share information as we receive it.
If you would like to lobby Mastercard to clarify that their rules do not include charitable gifts, The Nonprofit Alliance is circulating a petition for nonprofits to sign, and we urge our clients to add their signatures.
If you have any questions, please don't hesitate to contact us. We cannot speak for Mastercard, but we will continue to work to remove obstacles from nonprofits doing good in the world.
---
Has your nonprofit organization been concerned about Mastercard's recently updated transaction processing rules? We've been fielding calls from clients concerned that recurring charitable donations could be considered billed subscriptions. If this was the case, nonprofits would be subjected to extensive rules governing the processing of recurring charitable donations.
To immediately set your mind at ease, the answer is that these regulations don't apply to most nonprofit organizations.
The Mastercard regulations, effective September 22, 2022, apply to "a merchant performing subscription billing in which the Cardholder has agreed for the Merchant to provide ongoing and/or periodic delivery of physical products or Digital Goods." These standards apply to e-commerce, but they do not apply to nonprofits accepting recurring donations.
CharityEngine has been a direct payment processor for more than 20 years, and we have proven expertise in interpreting rule changes like this for our clients. In fact, our team continually monitors the payment processing market to ensure that any applicable changes are communicated to our clients and mitigated with our technology.
Clients can rest assured they have an expert partner monitoring regulations—so they can focus on donors and fundraising and know they're in good hands.
Keep reading to learn about why these regulations have been created, what you can do to stay out of scope, and how some software solutions can keep you compliant when regulations like this hit the market.
The Logic Behind the Regulations
While it feels great to be able to reassure our clients, we also like to educate nonprofits about the reasoning behind industry changes. This knowledge equips organizations with the awareness of nuances within the payment processing industry and empowers them to prepare for changes that might affect them in the future.
So why would Mastercard put the onus on companies to change how they bill customers? Simply put, the move will reduce processing costs, disputes, and chargebacks. Saving money and alleviating commerce friction are clear benefits.
And the reasoning might go deeper than Mastercard's pockets. These rules promote transparency, trust, and good customer service, improving the donor experience. But they can make transactions more complicated for merchants who now have to send transactional receipts before processing monthly donations. Besides having more work, you also risk annoying your donors with constant communication, and perhaps even losing them.
What Should Merchants Do?
Our advice is to assess your organization and ensure you're not processing regular subscription payments where physical goods or services might bring you within the scope of these rules. It's important to ensure you're not part of the problem, and that you're not at risk of being targeted by Mastercard or other card brands for compliance-related matters.
Merchants should also assess their chargeback and reversal rates to determine their risk. Elevated rates are the driving force behind the new regulations and are a good metric for merchants to track regardless.
Chargebacks and ACH (check) returns are part of processing e-commerce payments, but there are industry-acceptable thresholds. If you exceed these, your organization is at risk, so it's important to monitor your ratios.
What is a safe or average chargeback ratio? As a payment processor, CharityEngine is very careful to keep our chargeback rates neutral or positive. A good industry-neutral chargeback rate is less than 0.6% to 0.7%. A blog post on the subject of chargeback ratios explained it like this:
"Mastercard, for example, has a 1% chargeback threshold. Having a 1% or higher ratio can qualify you as a chargeback monitored merchant. If your chargeback ratio exceeds 1.5%, you might be categorized as an excessive chargeback merchant, the second tier of the program."
What do we recommend? A good rule of thumb is that merchants keep the credit card chargeback rate below 0.6% and that ACH transactions have a regular return rate lower than 3%. Your unauthorized return rate should be no more than 0.3%.
Compliance is Built into CharityEngine's Software
More good news for our clients! As a payment provider, we have chargeback and return data baked into our technology, so it's easy for customers to keep tabs on reversal risk.
Our nonprofit-focused technology can accommodate every requirement of Mastercard's rules, giving our clients plenty of options when deciding what to do for their organization. Because we are 100% focused on supporting nonprofit organizations, CharityEngine won't require compliance with rules that don't apply to our customers, as do other software vendors working with commercial merchants.
However, if your organization has high chargeback rates, falls within the scope, or is simply highly risk-averse, our technology has you covered. It makes sense for any nonprofit to talk to your CRM vendor and discuss your comfort level with increased communications and online options for your donors.
We don't see these types of blanket regulations becoming less common. In fact, we expect that platforms and technology providers with commercial customers will continue to crack down on compliance.
If you're a client with questions about payments, reversals, or chargebacks, talk to our CRM and payment experts team. We will always answer your call and put your mind at ease.
CharityEngine Supports Donor Protection
So if these new Mastercard regulations don't apply to most nonprofits, can you hide unsubscribe buttons or make it hard for donors to end recurring donations? Of course not! Some software, like ours, offers optional configuration-based mechanisms to allow organizations to send out transactional receipts and give their donors online options to manage and cancel their monthly gifts.
The nonprofit world, unlike other industries, is powered by relationships built on trust. Your donors believe in your mission and trust you with the money they choose to donate. It's important that you make it easy for donors to give and provide the transparency necessary to fortify that trust and loyalty.
Lean on Your Technology
…and your technology partner. Together, you can get ahead of any regulations that hit the nonprofit industry, and there's usually a technological solution to many issues nonprofits face. If you're not a client of CharityEngine and you're intrigued by the idea of a long-term partner by your side, request a demo of our software or take a peek at what it looks like to work with us. From our largest clients, like Wounded Warrior Project, to animal shelters like Rescue Village and organizations combatting food insecurity like Foodbank for the Heartland, our clients count on our scalable technology to help engage with donors, raise more money, and stay compliant in the world of increasing regulations.
Topics:
Published on August 8, 2022