GivingTuesday is Coming…Is Your Nonprofit Ready?
10 Tips You Can Use Now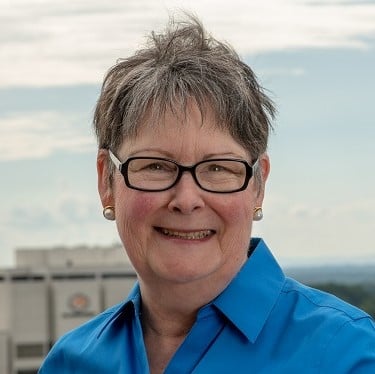 by Karen Rosen
GivingTuesday is right around the corner! Here are some ideas to consider.
Yes, it's true. In a few short weeks, we'll all still be dreaming about that delicious Thanksgiving pie…and we'll be smack in the middle of GivingTuesday. Whether that sentence gives you butterflies of excitement or heartburn from despair, we've got you covered. It's not too late to maximize this annual chance for fundraising greatness!
What is GivingTuesday ?
GivingTuesday is a global generosity movement that has taken off in the ten years since its inception. It's an attempt to get everyone in the world to practice radical generosity—of time, talent, financial gifts, or any other channel through which one can help another who needs it.
Nonprofits are, of course, the very definition of radical generosity and helping those who need it. Last year, in just 24 hours, the GivingTuesday movement raised $3.1 billion…in just the United States! The number just keeps going up, every year.
Every nonprofit should view GivingTuesday as the official kickoff to the most active fundraising season of the year. Most nonprofits bring in 47% of their total online revenue the last week in December, so GivingTuesday is the perfect time to launch campaigns that will help you end the fundraising year strong.
Ten Tips to Maximize GivingTuesday Fundraising
Whether you've got a detailed execution plan for a spectacular event or you don't have anything special planned, here are ten things you can do now to bump up your numbers in two weeks.
Refine (or set) a goal. Without a stated goal, you'll have no way of measuring your success. Without measuring it, you can't build on it next year.
Focus on impact. By nature, your donors are supporting a cause. They don't care if you want to raise a certain amount of money; they care that you want to clean up 100 acres of shoreline. Or save 250 animals from kill shelters. Or feed 1,000 families for a year. If someone supports your campaign, what difference will it make? Tell them!
Identify the most effective channels. Depending on your donor base, direct mail might work well, or text-to-give might resound. If you don't know which is the most effective…
...Then segment your donors. This can't be stressed strongly enough—your donors are not a homogenous bunch! Split them up and figure out how to reach them. Both of these are easily accomplished with a robust CRM.
Leverage social media If you use the hashtag #GivingTuesday, your posts will have more visibility. Run contests, ask questions, display photos of how you're accomplishing your mission. Tell stories from the front lines. Social media heats up around GivingTuesday, so make sure your voice is part of the chorus. When you see a post gaining traction, pin it so it gets even more attention.
Thank your most loyal donors. A phone call is a great way to thank your steadfast donors. If you've checked the data and seen that someone hasn't donated lately, it's a wonderful time to tell them about your year-end efforts and what you hope to accomplish.
Rely on automation. Set up a sequence of emails that will be sent to your donors over the next two weeks. That's at least four or five emails! If your CRM offers if/then logic, you can customize the journey. For example, if someone donates, then they get a thank-you email. If someone clicks on the link to your donation page but doesn't donate, then the next email contains a heartfelt impact story. This makes year-end a lighter lift for your staff.
Get personal. Yes, pick up the phone and call big donors. But focus on who your donors are. Can you highlight volunteers and other supporters on social media? Can you call some monthly donors who give steadily, even if it's not a lot of money? If you send direct mail, grab a few pieces and add a handwritten note. Anything you can do to personalize communication will have an impact.
Don't forget the holiday. There's no better feel-good holiday than one focused on giving thanks! Wish your donors well and remind them that GivingTuesday is right around the corner.
Lay it on thick! (Cyber)Monday and (Giving)Tuesday are days that everyone gets caught up in the excitement of the holidays. Create a website thermometer or some other indicator of your fundraising success. Challenge new donors to give just $5. Offer branded swag or entry into a raffle. Try to drum up excitement for your cause.
And then? You're just getting started with your year-end efforts. We have a comprehensive guide to year-end giving—it's free!—if you need ideas, worksheets, or templates.
Document Today to Plan for Tomorrow
No matter what you do, document it. Outreach efforts, results, social media posts, fundraising numbers. If you do this and measure your results, you have a place to start (and improve upon) next year.
If you read this article and find yourself wishing you had a more robust CRM to help you with your year-end (or, more like year-round) fundraising efforts, here's a list of great options. Whether you're just starting out or you're refining a highly successful campaign, solid technology makes everything easier.
And good luck! Year-end is a busy time for our clients, and we're happy to pop in here and offer advice we've learned from them. If you want to chat with us, just reach out.
Topics:
Published on November 14, 2023