How To Develop a Capital Campaign Plan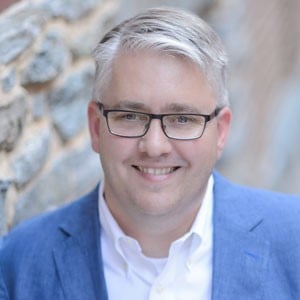 by Dave Martin
A capital campaign plan can seem like an overwhelming task! In this article, we list six steps to put you on the right path.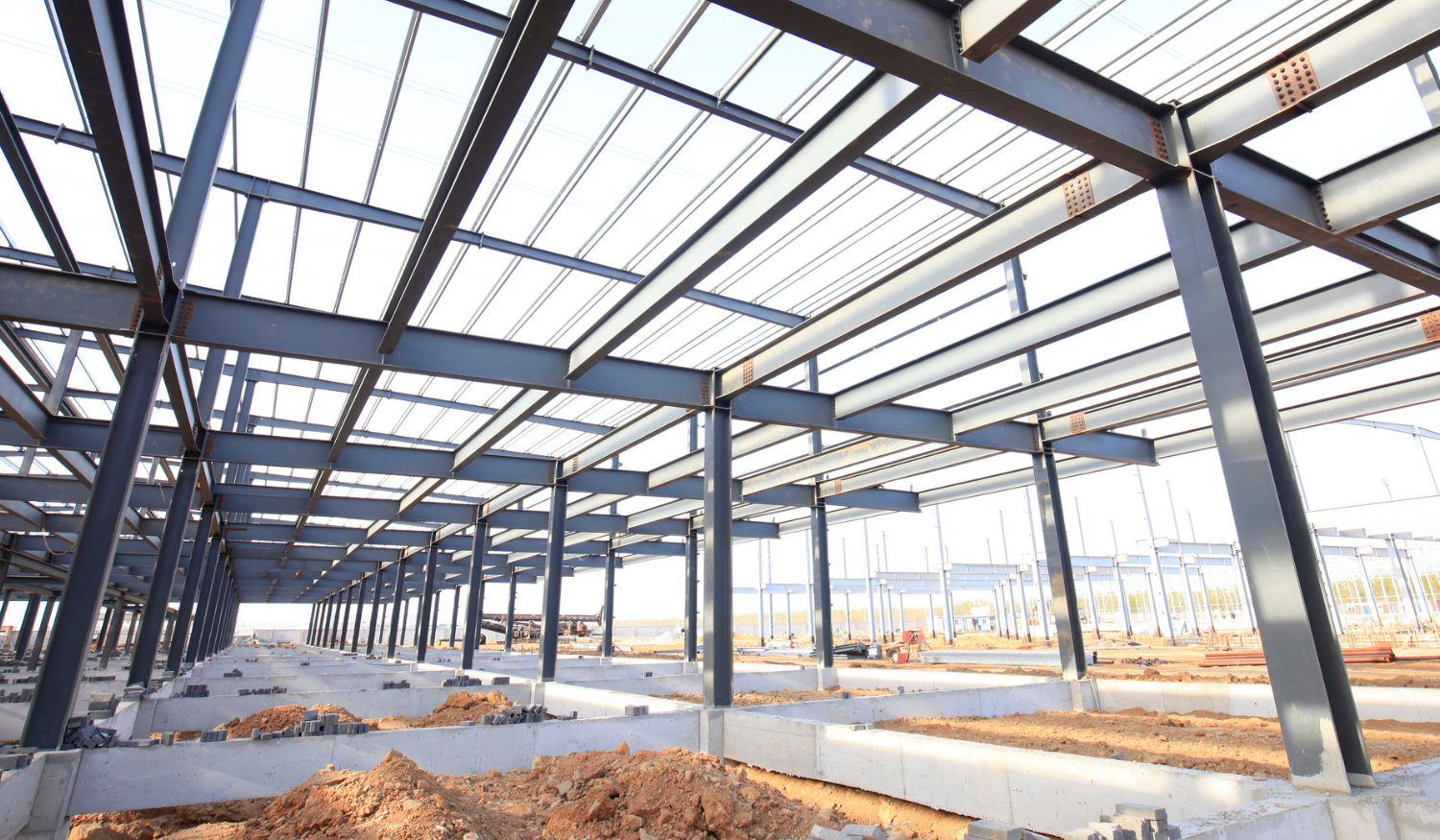 Most of the time, the usual fundraising outreach efforts are perfect for your nonprofit. You get a huge bump in revenue with a carefully considered end-of-year campaign, and you sprinkle a few more campaigns throughout the year to meet your fundraising goals. And then you need something big that's going to cost millions of dollars and take years, and all the fun auctions in the world aren't going to raise that kind of money.
You need a capital campaign.
In short, a capital campaign is an all-out effort to fund a major expense, such as a new building. The important elements are the feasibility of the goal, the amount of money you want to raise, the ways you'll raise it, and the time frame within which you want to reach your goal.
It's not for the faint of heart! But, with the right plan in place, it's manageable and very worth the time and energy.
Here's a step-by-step tutorial on how to create a capital campaign plan.
Step 1: Conduct a Feasibility Study.
This step will explore whether a capital campaign plan will work. While you haven't set a firm goal, you know what you need, and you should have a good idea of the estimated cost. From there, you'll want to take the time to answer questions such as:
What does our donor pool look like? Your nonprofit CRM can spit out donor analytics and demographics that will give you an idea of how large your pool is, the upper end of what they are willing to donate, and the general economic circumstances of the area and the country.
What kind of support can you expect from your board and the community? If you're planning to cut down trees to build a warehouse, there might be community backlash. If your board isn't behind the idea, that's a red flag.
Are there circumstances you can't control? This would include an unfavorable economic climate, a tense political climate, or even something like the season. For example, if your fundraising plan rests on a lot of fun runs and outdoor events, winter in Minnesota might not be the best time to start the campaign.
Who is on the internal team that will lead the effort? You need a leader that understands the big vision while also understanding the tactical side. Then you need those to whom this leader can delegate tasks. Common roles include a campaign chair and separate committees for planning the campaign and managing it post-launch. You need a lot of people because there will be many tasks, and you want to put your most responsible people in charge of this massive effort. Include board members and other staff who will join the effort.
You might choose to hire a capital campaign consultant. The larger and longer the campaign, or the fewer internal resources you might have, the more a consultant can help. They will manage the feasibility study and guide you through the process, being as involved as you choose.
Step 2: Establish Your Goal.
You might have an idea of what you need, but now we get down to specifics.
Cost – How Much Will You Need to Raise?
It's not just a warehouse that will store donations for distribution to local food pantries. You know the dimensions, the location, all the costs included, down to labels for the shelves. You can factor in the cost of moving donations from a current location to the new warehouse. You're thinking of the utility bills for the construction and beyond, the cost of furniture, and even paving a parking lot.
And how much will the campaign itself cost? If your main fundraiser—a nonprofit event like an auction—can incur a lot of direct and indirect costs. It's critical that you know the total, all-encompassing cost of the campaign and the asset so you know how much money you want to raise.
Deadline – When Will the Project be Complete?
Deciding on a deadline is crucial, yet it isn't as easy as circling a date on the calendar. Impending political changes, environmental or seasonal factors, and economic conditions can all impact the timing of reaching your goal, so deliberate, thoughtfully and thoroughly! What can impact your campaign? Think of off-the-wall things so that you allow adequate time to reach even the most modest fundraising goals.
Step 3: Develop a Gift Range Chart.
Take your overall fundraising goal and divide it into source buckets. You want to plan out the number of gifts within value ranges you'll need to secure to meet your goal. It might look something like this:
| | | | | |
| --- | --- | --- | --- | --- |
| Amount of Gift | Number of Gifts Needed | Number of Prospects for Appeal | Cumulative Total | Percent of Total |
| $100,000 | 1 | 5 | $100,000 | 10% |
| $75,000 | 2 | 10 | $250,000 | 15% |
| $50,000 | 4 | 20 | $450,000 | 20% |
| $25,000 | 6 | 45 | $600,000 | 15% |
| $5,000 | 25 | 50 | $725,000 | 12% |
| $1,000 | 100 | 200 | $825,000 | 10% |
| $350 | 500 | 1500 | $1,000,000 | 18% |
This type of chart maps out your fundraising efforts and gives you a guideline that will come in handy when you're considering different methods of outreach.
Don't be shy about making this chart public. Most donors will see themselves somewhere on there, and the numbers on your chart might guide even those you unsuccessfully approach for a big donation.
This mapping out of how you'll reach your goal is also flexible. If you get two $100,000 gifts, then a) you're lucky, and b) you might only need one $75,000 donation.
Step 4: Don't Let Your Board Get Bored!
Just to keep it going, get your board on board early, then don't let them get bored! Their support is critical to everything from your internal team dialog to fundraising and word-of-mouth. Update them often about your progress and your vision, so they stay engaged.
Solicit ideas from them, too. A board is invested in your mission and success, and many might have corporate experience that can help. They are an excellent resource for helping you if you encounter obstacles and will be more enthusiastic the more they're involved in planning and executions.
Step 5: Draft a Case for Support.
Consider this your proposal. Particularly for a capital campaign, a case for support will be the document you use when soliciting nonprofit donations. As this article from Capterra explains, a good case for support includes these six elements:
An emotional hook
An introduction to your organization
The problem you're trying to solve
How you plan to solve it
An overview of your fundraising goals
A final call to action
You can use pictures, testimonials or case studies, or anything that would compel a donor to support your campaign. Once that document is drafted, proofread, corrected, and finished, you'll have what you need to start approaching donors.
Step 6: Create a Communication Plan.
The first stage of a capital campaign—before the trumpet-blaring, fireworks-display debut of the actual campaign—is the quiet phase.
As the name implies, this period is the lull before the campaign is in full swing, during which you can put all your efforts into securing major gifts. You are building the foundation of your fundraising, which will help draw in other supporters when the campaign launches. On average, this quiet period lasts anywhere from six months to two years, and you can expect to meet at least 50% of your fundraising goal during it.
The more successful your quiet phase is, the more successful your public phase will be. The stars of the show are the members of your team that will work to procure major gifts. To get started, they need a well-thought-out communication plan.
Quiet Phase
The first part of this plan will address the steps one should take during the quiet phase. They can include:
Review your list of prospects (the potential major donors should be divided among board members and team members) and decide the most appropriate, effective way to engage them. Are their donor relationships that rise to the top of the pile?
It's important to meet prospects in person after they know why you're asking for the meeting. It can be a casual cup of coffee or a five-star dinner: this is why you've considered the best forms of donor engagement.
Use your case for support. You can hand them the written document or just talk about it, if that's more compelling.
Be sure you answer questions and, if you can, ask for a donation.
If they can't donate, have an idea of other ways they can support the effort.
Say thank you! You'll want to thank them for their time if nothing else.
Stay in touch with them, regardless of the outcome of the meeting. If a major donor meets with you, "no" might mean "not right now" – they are still committed to the mission and should be included in all donor outreach.
Next, we need to detail strategies and steps for the public phase.
Public Phase
If you've had a successful quiet phase, you're halfway (or more) to your fundraising goal. This phase is when you will want to look at fundraising tools and decide which method of outreach you want to use.
Always start by looking at your website and optimizing your donation page. If you intrigue donors, you want to be certain your website offers an excellent user experience and that your donation page is clear, uncluttered, and supremely easy to follow. It is wise to have a homepage takeover with a lightbox or even a dedicated capital campaign page on your website. Communicating your mission and your goals is crucial.
Common ways to build awareness about your capital campaign are direct mail, email, or text campaigns. You can post on social media and always rely on word of mouth. In this phase, you can use your imagination to get the word out!
Once you decide on how you want to reach prospects, you'll document it in the communication plan. If, for example, you want to push social media, you will develop the posts and graphics that can be used and put them in this document.
The communication plan will help you control the message and language around procuring gifts.
Elements of a Capital Campaign Plan
Developing the plan is your first step, as it will lay the groundwork you will follow to execute your plan. While you can modify this list to fit your circumstances, a solid plan will include:
A feasibility study to confirm the effort is…well, feasible
Goal setting, which includes how much you want to raise as well as how long it will take to complete the project
A gift range chart to break your capital amount into increments and map out how you'll get there
Setting aside time to ensure you've got Board buy-in
A case for support
A communication plan
Fundraising events planned for the public phase
A plan to thank donors for their support
These six steps will ensure you have a well-thought-out campaign plan and you're ready to hit the road and start fundraising!
Topics:
Published on January 19, 2023