ACH 101: Benefits, Risks, and Things to Know
Let's take a closer look at ACH payments and how they can help or hinder your nonprofit.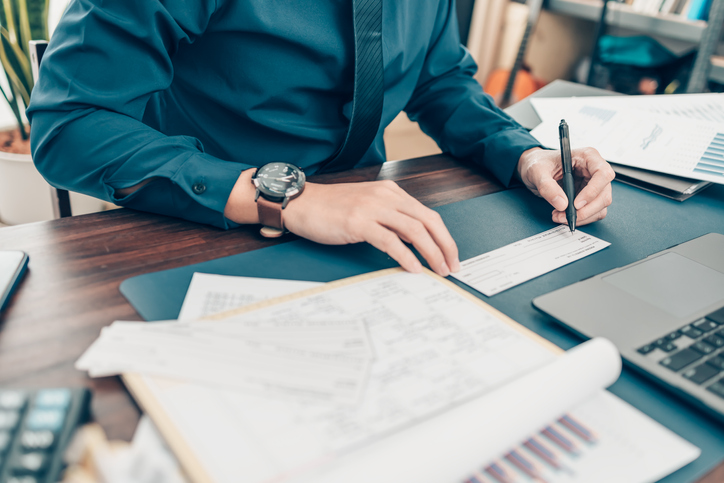 It's not a big secret that nonprofit organizations need donations to survive and thrive (or even just keep the lights on). What's not as widely known is how confusing it can be to decide how you're going to accept donations or process the payments. There are a lot of options, and there are a lot of ramifications if you make a mistake.
In our role as advisors to nonprofits of all sizes, CharityEngine emphasizes educating both our clients and those organizations who don't use our all-in-one solution. Today, we want to focus on ACH payments and see if we can help clear up some of the confusion swirling around.
What is ACH?
It's definitely the first half of a sneeze, but that's not the definition we're talking about! ACH is an acronym for Automated Clearing House network, and it's the system that facilitates business and consumer bank transfers.
What are some examples of ACH payments?
Paychecks automatically deposited into your account
Bills you pay online
Donations you make or receive
So when you use your credit card, that's not an ACH payment. When you write or accept a check or move money in and out of your bank account, that is an ACH transaction.
Key Benefits of ACH
Isn't it the same if you accept a donation via credit card or ACH?
In fact, it's not, and that's a misconception that's important to understand. The key benefit of ACH is that it costs nonprofits less to accept donations via ACH than via credit card.
What are some other benefits?
No credit card fees mean more of the donation goes to your nonprofit.
Donors might be more inclined to give, knowing that not a penny of their donations will go to covering credit card fees.
ACH means fewer headaches for your nonprofit because it's stable: bank account numbers don't change often, and ACH doesn't come with an expiration date like credit cards.
Stability is highly beneficial to recurring donor programs and total donor lifetime value.
It's worth noting that, on average, 30% of credit cards are reissued annually, whether that's because of expiration dates, changing payment credentials, fraud, and data theft. Conversely, we estimate that fewer than 1% of bank accounts fail annually.
Should you ditch credit card donations and only use ACH? Not at all. As with everything, there are some risks involved in ACH payments.
Key Risks of ACH
There is plenty to love about ACH over credit cards, but there are some important risks to understand.
Returns
What if you accept a donation that is processed, yet returned due to insufficient funds? Or what if you're refunding a donation? Your ACH processor will have to pay for these returns, and they will need to collect the money from you.
As you can imagine, payment processors take a risk with organizations accepting ACH payments, assuming merchants will make good on those return fees. The payment processors have a few ways they try to mitigate this risk:
Requiring underwriting or a guarantee that your nonprofit will pay fees due
Holding funds
Requesting a reserve to cover your return volume
While you're not paying credit card fees with ACH payments, some expenses can add up if you're not expecting them. You can't manage or control returns, but you can understand and prepare for possible financial consequences.


Office of Foreign Asset Controls
The Office of Foreign Asset Controls, or OFAC, issues stringent regulations about ACH processing. They include:
Verifying the senders of money entering the system
Ensuring that processors don't facilitate the transfer of money from criminal organizations, terrorist groups, or other sanctioned people or organizations
The good news is that you don't need to worry about this too much. It primarily applies to a nonprofit's payment processor, but it's something to know in case it comes up in conversation.
National Automated Clearing House Association
If the previous risks fall into the "good to know" category, this risk is undoubtedly in the "need to know" group.
NACHA is the governing body that regulates all ACH processors and merchants. It imposes regulations you, as a merchant, must follow.
An example of a recent NACHA operating rule is online bank account authorization requirements. This rule dictates that merchants must authorize bank accounts the first time they're used. For your purposes, you must validate first-time ACH donors' bank accounts.
NACHA also oversees returns and unauthorized returns in particular. The organization will keep a close eye on your return rate for both regular and unauthorized returns. We advise clients to stay below the industry-accepted rates of 0.5% for unauthorized returns and 3% for regular returns.
Can A CRM Help Nonprofits Navigate ACH Payments?
We can only speak about what we know, and that's our own software. So yes, a CRM can help nonprofits because a robust system will sync your payment information, including credit card chargebacks and ACH returns.
It's easy to pull reports that keep you updated. Additionally, colorful dashboards allow you to visually monitor your chargebacks, ACH return rates, and compliance in real time.
If you have questions about ACH, reach out to us. We've been in the business of helping nonprofits succeed since 2004, and we will always answer questions and try to solve any problem our clients face. Ready to work with us or interested in seeing our software in action? We'd love to show you what it can do!
Topics:
Published on August 15, 2022