CharityEngine: Implementation for Smaller Nonprofits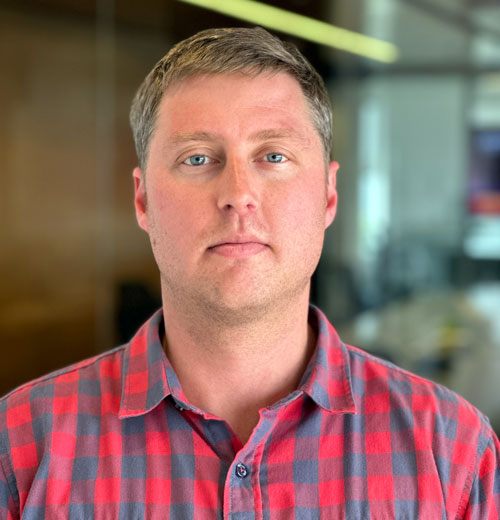 by Brad Bieber
Worried your small but growing nonprofit doesn't have the resources for a CRM implementation? It's easier than you think!

At CharityEngine, we try to publish content that is engaging and informative for all our clients. Our clients range in size, in mission, in location…so it's not always the easiest job to cover everyone's questions! We've noticed, though, that in being transparent about our thorough approach to implementation, we've neglected to tell you how effortless that process can be.
If you're a huge nonprofit with hundreds of thousands of contacts and multiple omnichannel campaigns, implementation may certainly take a bit longer. It's imperative that a more complex project is given the time and attention it deserves.
But let's talk to those smaller nonprofits. You with a team of three people, working feverishly to raise awareness and money. Time isn't a resource you have readily available. So is CharityEngine the right nonprofit CRM for you?
Yes, it is! And here's a view into how easy it can be to partner with us.
A Look at Implementation
When we talk about implementation, it means that we're setting up CharityEngine to work exactly as you want it, tailored to your needs. If you are focusing on a specific type of fundraising, like peer-to-peer or events and auctions, we will get those instances up and running for you.
There are some steps that every project follows:
A discovery phase where we learn how you need the software to fit your organization's goals

System build and data migration, in which we build your instance and move your contacts and data to the new system

Testing and training to make sure everyone knows how to maximize the value you are getting in CharityEngine

System acceptance/go live
That roadmap is what our team follows to make sure your transition to our software is seamless and accurate. Changes in technology don't have to be difficult!
What is CharityEngine's Role?
The bulk of the heavy lifting is CharityEngine's responsibility. We figure out how you want the system built and then we build it, customizing it so it will work exactly as you need it to. And if you need us to recommend an approach based on our extensive experience, we're happy to help.
We can migrate your data automatically.

We completely test the system, ensuring everything is perfect.

We offer multiple methods of training so you can learn the system on your own time.

When it's time to go live, we will run through a series of checklists with you so you're ready to take the keys.
While this looks like four short steps, it actually takes about 30 to 45 days. But rest assured, we handle the bulk of these standard implementation processes, ensuring your team stays focused on what they do best.
What is the Nonprofit's Role?
While CharityEngine does most of the work, we need our clients to offer some direction so we set up the system correctly. Trust us, it's easier to take the time to help us set it up correctly than to have software not working as you expect. But we are also happy to make recommendations on what we have seen work for organizations like yours in the past.
Through the sales process, we will have learned a lot about what functionality you need. We will meet with you to ensure the information is still correct and no assumptions are being made. We will start setting up payment processing, if needed, and will agree on project goals and a timeline.
After the initial meeting, we take over. We might have questions—or you might have questions—so there will be an open line of communication for our teams. This is the biggest request from our team: Communication!
A big question that comes up is about data migration. While we will migrate the data for you, there are a few steps we ask the nonprofit to take:
Clean up your data. Once it's in the CharityEngine system, we de-duplicate it regularly, ensuring you don't pay for bad data.

Help us understand where you want your data to go. For smaller nonprofits, this mapping is often simple and usually evident, but we want to be in agreement.

You will be asked to test the system. This will help you learn it as well as uncover any potential issues we need to remedy before launch.

You will want training on the new system. We offer many kinds of training, including the

CharityEngine Academy

. It offers self-guided training modules so you can focus on one thing at a time and move at your own pace.
What's Next?
At CharityEngine, one of our biggest clients came to us when they had just a few employees. They didn't have a lot of time to spend moving into a new system, but we worked hand in hand with them to make sure they were set up for success. Our platform helped propel them from a start-up nonprofit to a multi-billion dollar organization. And we were with them every step of the way.
When we talk to small nonprofits, we know you won't stay small for long. So our goal is to give you the very best nonprofit CRM on the market and set it up for success now, as well as down the road.
And your goal? In some way or another, you're trying to change the world for the better. And we're honored when we're along for the ride.
Topics:
Published on August 31, 2023